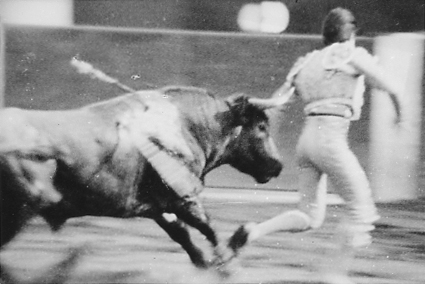 Three Short Films About Killing
Originally presented at: Cinematheque Ontario, Toronto. Feb. 28, 1993
There are some who insist that all art is an act of mourning, a protracted memorial for those who have come and gone. When we return to the earliest moments of the movies we realize instantly that these were different times than our own, but more importantly: that everyone viewed in these flickers is now dead. The cinema has taken up this task of photographing the dead, of "watching death at work," its history a morgue in motion, its funereal procession observed in darkened halls by silent witnesses.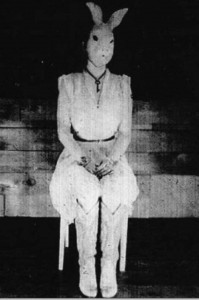 Tonight's program is a three-headed look at ending, each an elegy for a time and its makers. The first is the most lyric of the bunch, an elegant, heartbreakingly beautiful weave of bikers, forgotten corpses and newsreel reports, all glimpsed in a shattering luminosity. Bruce Baillie's ability to invent his own death and turn it through his camera requires that he first convert pre-Woodstock America into an industrial Mass.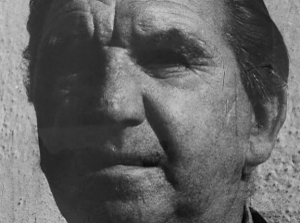 Mexico is a road movie, a series of intersections that unfold like a series of postcards. Steve and I began the trip without cause or direction, knowing only that we would gather material with a trunk full of gear and film stock. We headed south beneath an escarpment school credo which asked that its makers shoot first and ask questions later, reliant on a documentary practice strained through the first person.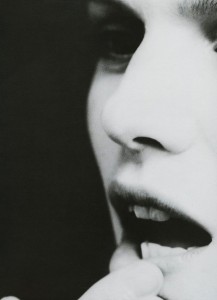 You have come here to this place, this country, to erase everything that's been left behind. In Toronto, you think, there is no future, only history. Here, the sun wipes everything clean, it fills the eye with its spectacular glare, its light obliterates memory until there is nothing left but the present.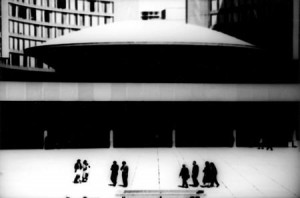 Like other escarpment school projects, Mexico turns around an absent centre, its central character displaced onto the second person ('you'), its migratory flight occasioned by events unwitnessed in the film. Three years after the trip we'd given up on Mexico as a rock 'n roll comedy, a two-screen abstract short, a family/buddy narrative, a mock ad for the tourist bureau and finally found ourselves home, feeling that this film was about Toronto after all, about the need to die.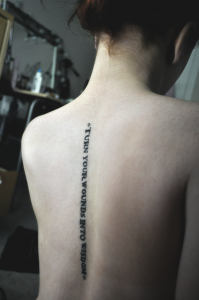 Behind the wheel you are like King Midas, everything you touch turns into Toronto.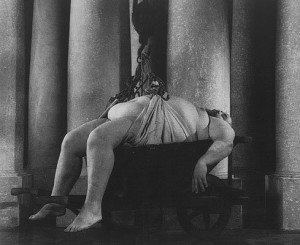 The final film on the program is Greenaway's Death In The Seine, a film/tape commissioned by French television. Greenaway delivers with one of his most beautiful, harrowing and incisive films to date, an elegant conceptual's assertion of mortality. Centered around a pair of morticians, Death presents a successive catalogue of misadventure as unfortunate victims are fished from the Seine. Photographed with trademark symmetrical elegance and furbished with stunning art direction, Greenaway recasts the body as the effect of history, its shattered surfaces made to bear the strain of revolutionary fervour.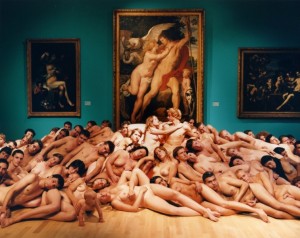 Mass for the Dakota Sioux by Bruce Baillie (20 minutes 1964)
Mexico by Mike Hoolboom and Steve Sanguedolce (35 minutes 1992)
Death in the Seine by Peter Greenaway (44 minutes 1989)