The  Funnel, Early 1986 by Martin Rumsby (May 2013)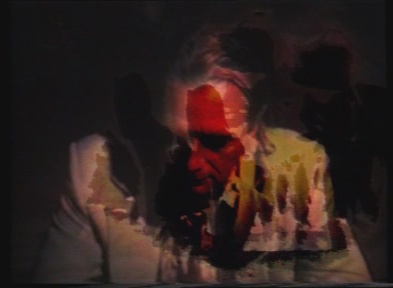 I first arrived in Canada in early November, 1985, touring five programs of recent New Zealand experimental and independent films. These ranged from 16mm political documentaries to super 8mm experimental work and included films by some Kiwi artists who were later to come to prominence both locally and internationally  —  Len Lye  (1901-1980), Vincent Ward, Joanna Margaret Paul (1945-2003), Kathryn Dudding (1961-2010), Neil Pardington, Derek Cowie and even myself. It was a hard road for a summery antipodean, unused to cold and snow, backpacking esoteric films coast to coast across Canada.
Almost as soon as I arrived in Vancouver I began hearing about the Funnel Experimental Film Theatre in Toronto. It was a place that began to assume mythic status as I circled through prairie film co-ops in Calgary, Regina, Saskatoon, Edmonton and Winnipeg, strung out along bleak, snow blown highways cut through the frosty corridors of arctic climes. For me, it was an unimaginatively hostile environment, but everywhere the people were warm and open and repeatedly pointed to the Funnel as my ultimate Canadian destination.

In Toronto I stayed with Ian Cochrane[1] and David Bennell[2], two Funnel stalwarts, in Darcy Street, at Dundas and Spadina. Chinatown and Kensington Market were a delight to discover as was the tram ride to 507 King Street East and the Funnel. I had never seen an experimental film place quite like that before. To me it was an Aladdin's cave of unimaginable luxuriance and urbanity, a beautiful and comfortable little theatre, excellent 16mm and Super 8mm film projection (with competent projectionists[3]), and very good sound. Ian and David were particularly generous and hospitable, filling me in with all the local film knowledge I could assimilate. A world of which I previously had only the slightest idea began opening up for me.  R. Bruce Elder met me in a downtown coffee shop.
It was incredible to find a venue that regularly screened national and international avant-garde cinema, commissioned curators and produced exhibition catalogues, such as The Avant-Garde and Primitive Cinema series which included work by Stan Brakhage, Ernie Gehr, Ken Jacobs, Al Razutis and Noel Burch. (Unfortunately I missed this series, which had taken place in late November, 1985, as I was still wending my way across the prairie provinces).
I fondly recall a night, probably after a screening, when David, David's then partner Mikki Fontana, Ian, John Porter, Dot Tuer, her emotionally dissolving ex-partner Jim… and I went to the Canadian National Exhibition grounds though I can no longer remember why, or what we did there. It was as if I had found a home.I recall seeing Peter Mettler's Eastern Avenue and a screening of recent work from New York, curated and presented by Robin White from the Collective for Living Cinema. I later purchased Emily Breer's Fluke (c1985), one of the films in Robin's program, for inclusion in my Invisible Cinema experimental film shows. Besides the public screenings there were also private viewings of work by artists associated with the Funnel. I was particularly impressed by John Porter's Condensed Rituals and Camera Dance series of Super 8mm films and purchased his Amusement Park and Down on Me. Later I bought Ian Cochrane's Looking For My Grandfather[4]. I also liked a film by Jim… whose title I no longer remember.  Jim was going through a particularly painful break-up with Dot Tuer at the time so was only about half the person I was to meet some years later when he was living in France and acting as a tour guide for European travelers. (He had probably given up filmmaking by then). I also subsequently purchased or acquired prints of films by Mike Hoolboom and Richard Kerr, Toronto film artists who may have had some affiliation with the Funnel.
After Toronto I headed east for Montreal and then Halifax but by that time the travel and cold had taken its toll and I became ill, not to fully recover for several months, as I single-mindedly pursued my passion for experimental film through North America over the next decade.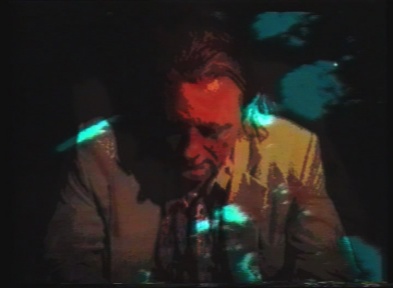 BYLINE
Martin Rumsby is a self taught curator, filmmaker and writer. He has no professional or institutional affiliations.