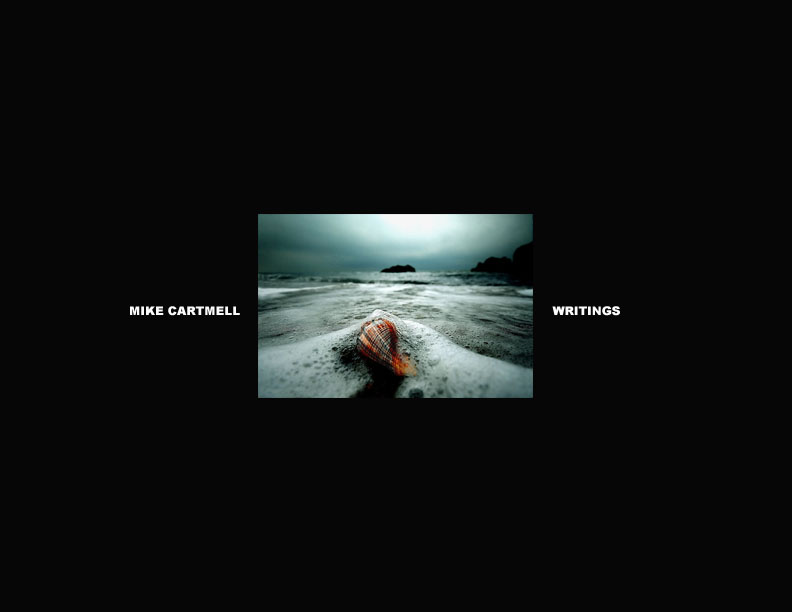 download part 1 (pdf) download part 2 (pdf)
Mike Cartmell: Writings
Introduction 7
Landscape With Shipwreck (2000) 13
Stet (2001) 46
I Come Here For the Rites Of Your Unworlding (2008)
Experience Torn To Shreds/Experiments From The Granary (1992)
Notes While Waiting: An Interview (1997) 87
Mike Cartmell is a Canadian film/video artist who has greeted even the limited exposures of the fringe with reluctance. He has finished, or almost finished, a score of works which remain privately shelved, his great four-part work of the 1980s, Narratives of Egypt , was never completed, two further shorts promised for the International Experimental Film Congress in 1989 appeared only as catalogue descriptions, and a trio of long, perhaps feature-length works made in video have been kept from prying eyes. But whenever we talked it was clear that he was busy grappling with seismic readings of Blanchot and Susan Howe and Melville, and that these readings were not aimed to grant him a sinecure in the world of ideas, but instead were being pressed into the service of a much more personal project. How to take the next step? How do I love my son, my partner, my new almost-family?
While words are his home, he is slow to commit to them, to relinquish them, to release them from the place of possibility. But when I began working on a book anthology about fringe artist and mutual friend Phil Hoffman, I turned first of all to Mike and asked if he would contribute — and despite sometimes harrowing personal circumstances, documented in part in his writing, and a daily word count which might as well have been chiseled into stone with a toothpick — he managed to deliver on time not only the shiniest glint in the pile, but what turned out to be the title piece of the book, Landscape with Shipwreck (2001). After a bruising encounter with an overzealous copy editor shape-shifted his precious words, he rode the bad feeling across a reading of Phil's new movie, finished at last while LwS went to press, and weighed in on that too. He called it Stet . Half a dozen years, on another book anthology is in the works, this one about iconic Canadian filmmaker Frank Cole, the Ottawa artist who had grieved his grandparents by crossing the Sahara and making a pair of feature-length movies there, before being ambushed by bandits in Mali. This book, Life Without Death: The Cinema of Frank Cole, will appear later this year (2009), and Mike's contribution is, as usual, at the very heart of the matter.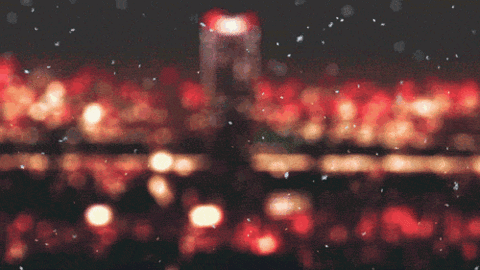 "Each word is kept by a secret, which means that when people begin to learn the language they are beginning to pray, to becomes part of a community." (Louise Erdich)
This volume also contains an earlier essay on the work of Vincent Grenier, written on the occasion of a retrospective at the Anthology Film Archives, and a sterling chat included in my interview collection, Inside the Pleasure Dome: Fringe Film in Canada (2001).
Altogether these four essays mark a "new" critical voice, the words spun out of other texts and rubbed up against the object, the movie, the close encounter, in order to produce a rare intimacy. And he is busy producing pictures along the way: the man without a face, blue distance, Marian at the after-screening party asking, "Who's going to take me home?" The son who returns home to shoot his uncle seven times. Again and again he searches out the wound and slowly runs his attentions across it, until it can speak again. Mike's work is haunted by death, delivered in voices (gumbo queens, post-Joycean poetics and cannibals all sound out) and offered in fragments. His inscription is an endless grieving which he insists is the calling of all art. To leave a trace. To grant at last what cannot be faced, a face. To wear the mask of words and speak through them.
His witness. His testimony. Come inside and see.