1976
The Funnel began as a series of super 8 open screenings at CEAC (Centre for Experimental Arts and Communication) a four storey warehouse on 15 Duncan Street. The screenings were organized by Janet Sadel, who headed up the Canadian Super 8 Distribution  Service. They started in October 11, 1976, and ran each Monday at 9pm.
1977
Ross McLaren ran the open screenings in CEAC's basement after Janet Sadel left.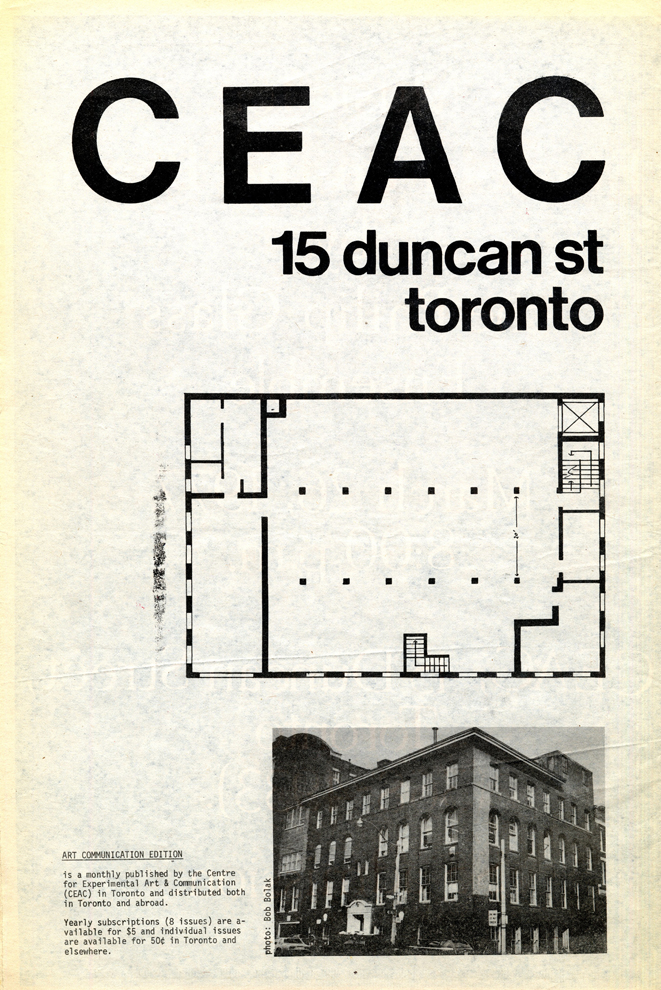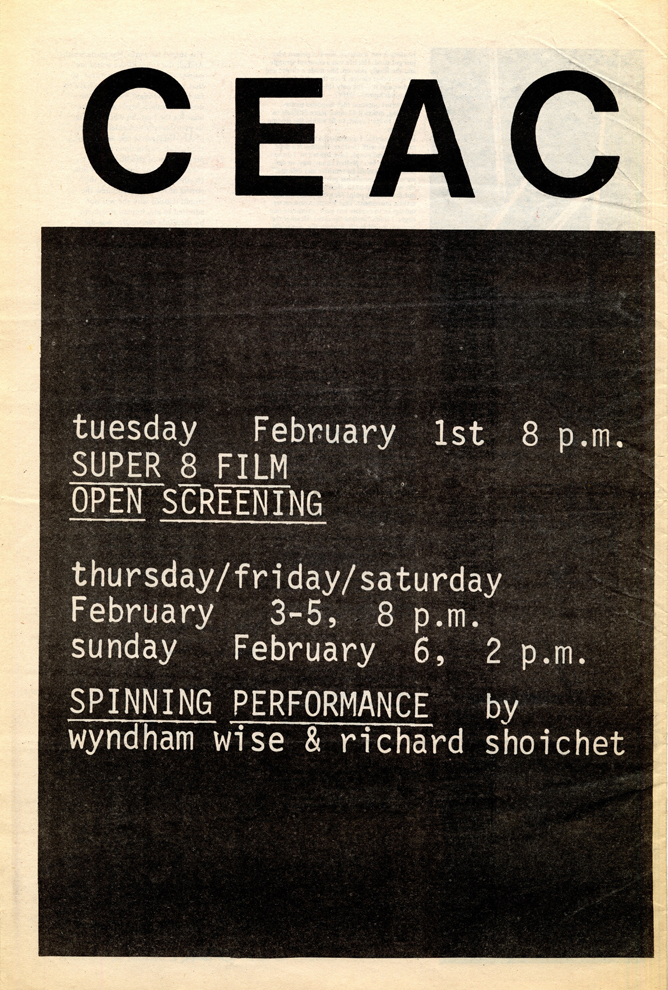 Crash 'n' Burn, Toronto's first punk club, opened in the basement of CEAC, where the (still unnamed) Funnel group had been holding super 8 open screenings. CnB ran from July/August 1977 at 15 Duncan Street (pics by Adam Swica)
In September 1977, after the punk club closed down, a small group formalized an org named "the Funnel, a theatre near you." Risers, seats and a booth were installed, the space was painted, and a very full schedule of screenings was organized by Ross McLaren.
1978
In May 1978 the Toronto Sun published tabloid-worthy accusations at CEAC and two months later the org was defunded by the provincial and federal arts councils.  A requested letter of support from the Funnel was refused (by vote in a community meeting), and a group including Ross McLaren, Jim Murphy, Tom Urquhart and Anna Gronau looked for new digs  and found one at 507 King Street East.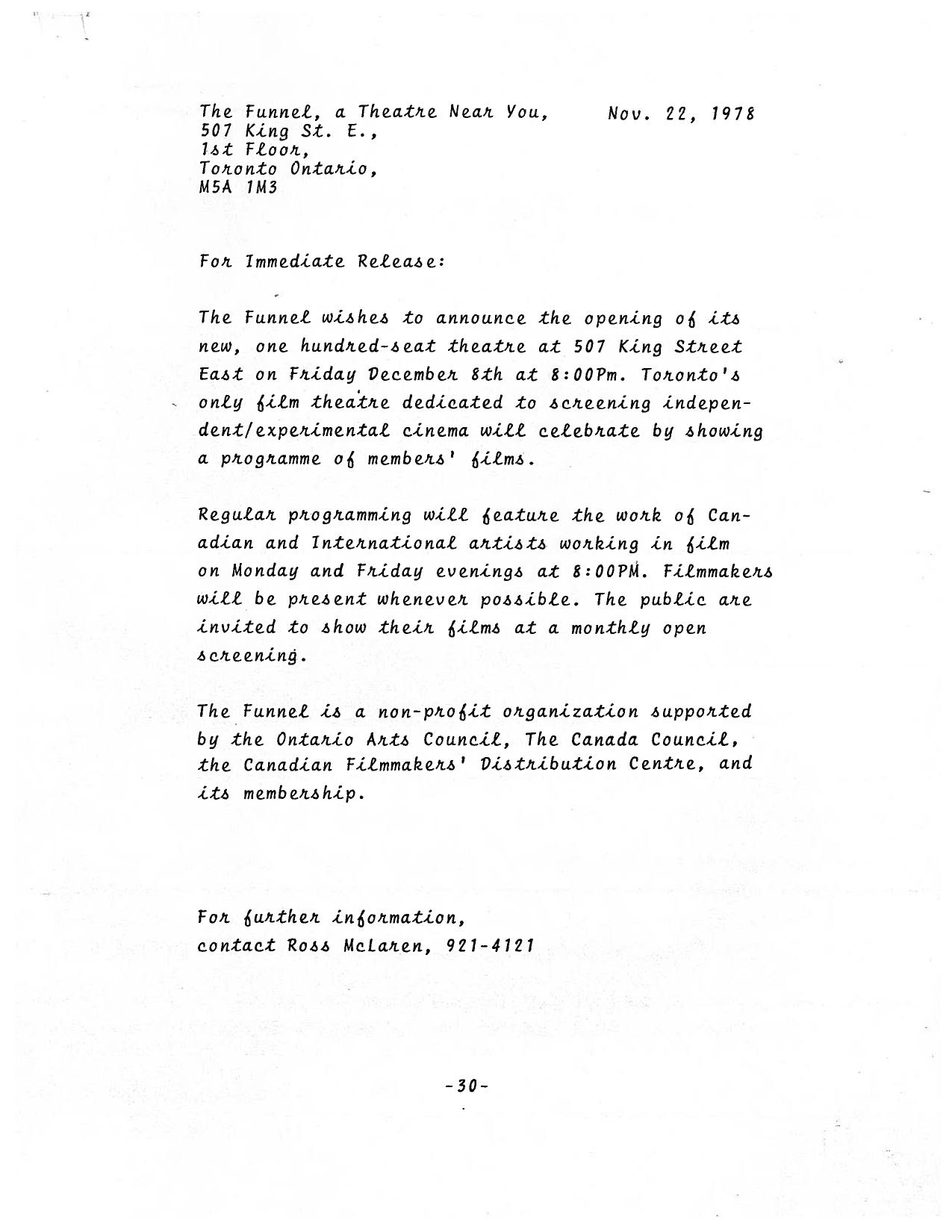 Dave Anderson designed a series of posters for the Funnel's new screening space on King Street East shortly after it opened in November 1978.
1979
Adam Swica designed and silk-screened Funnel t-shirts.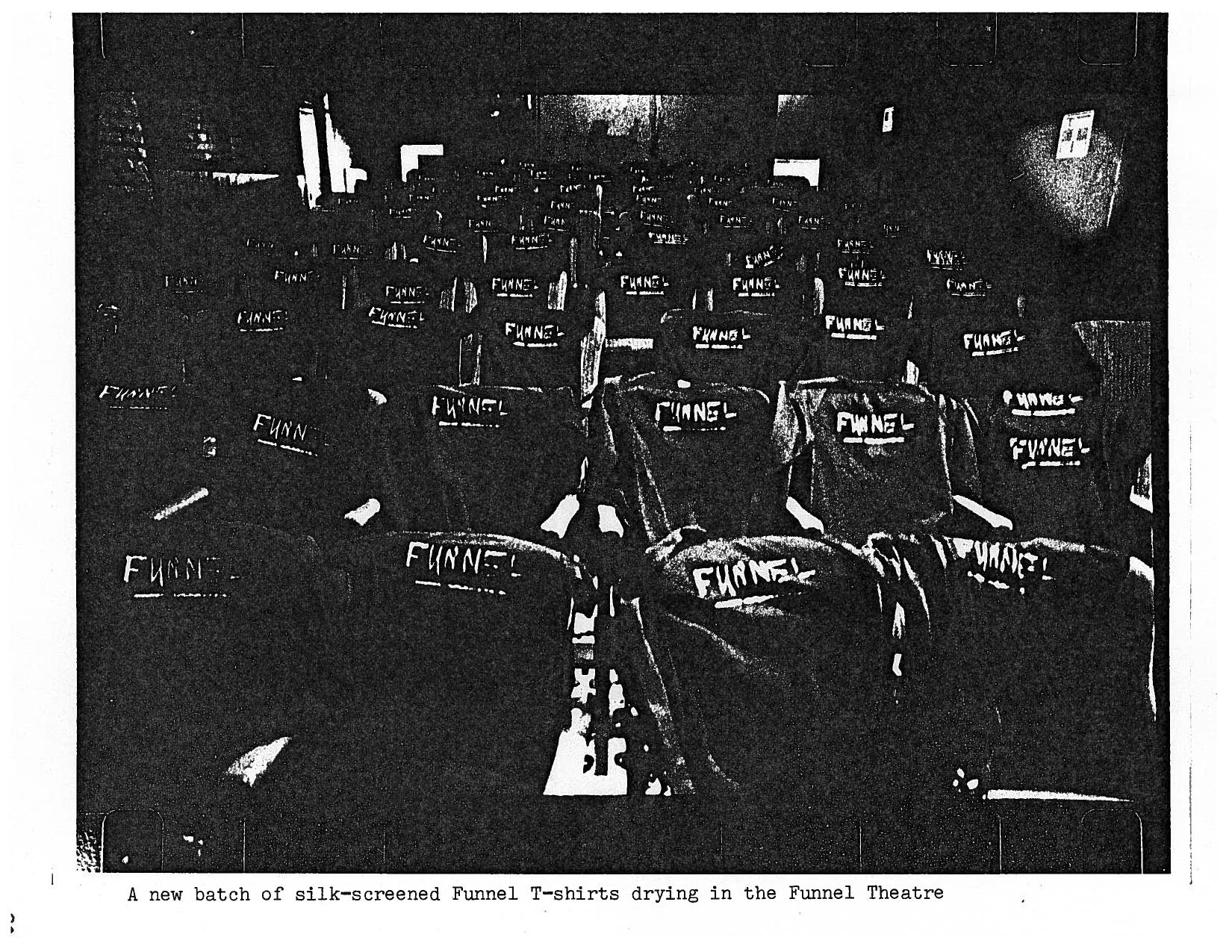 1981
(Funnel member) Paul McGowan: "The Funnel was instrumental in the anti-censorship fight. I believe as a result of this stance, fire inspectors were sent in, which resulted in a $35,000 upgrade in order to meet code as a theatrical venue. Once again, drywall (5/8 inch fire-resistant) needed to be applied to the entire interior of the theater. Steel doors and panic hardware were installed. This was accomplished by what started with a core group of forty people providing ten dollars a month to cover rent and expenses."
1982
1983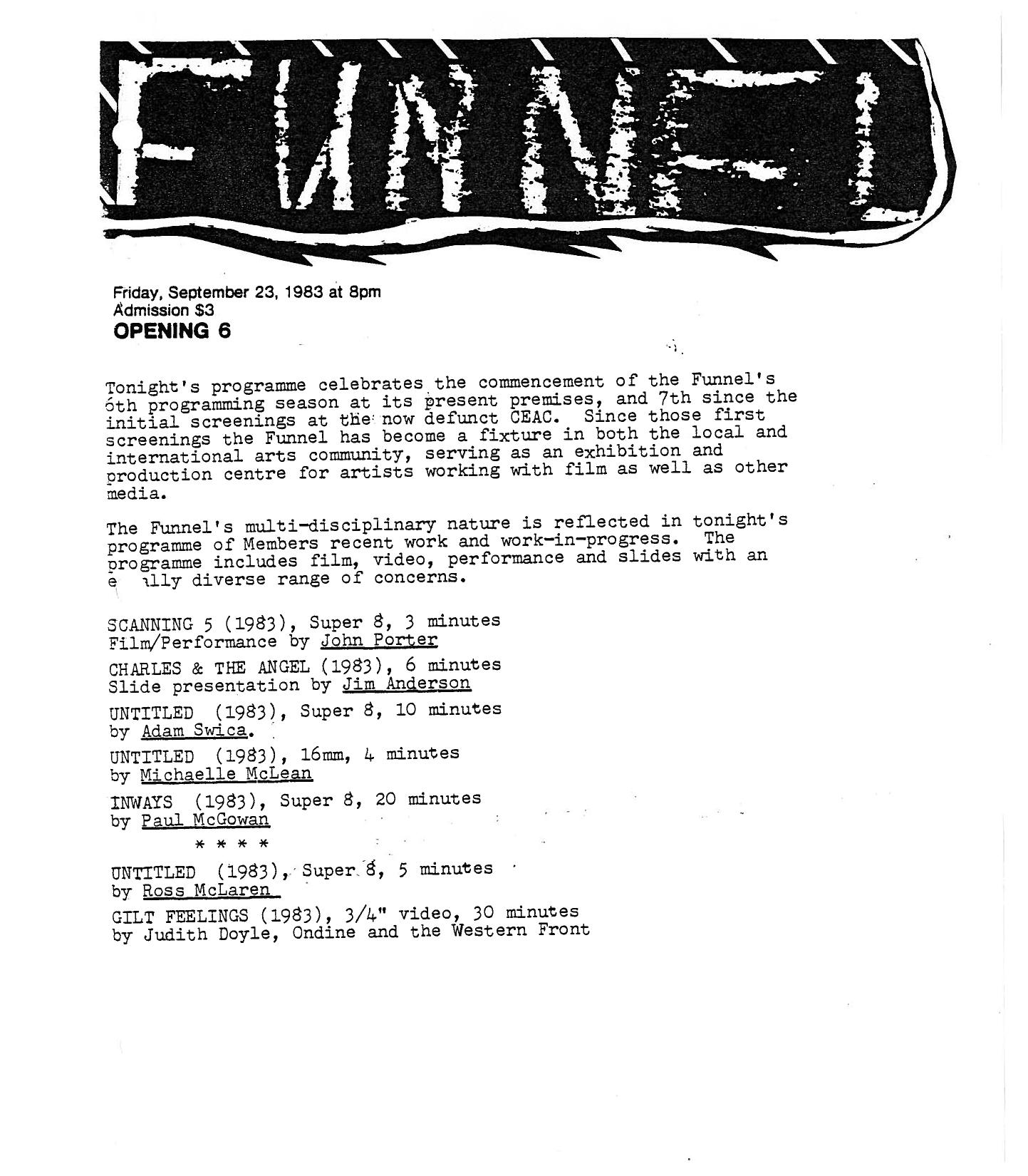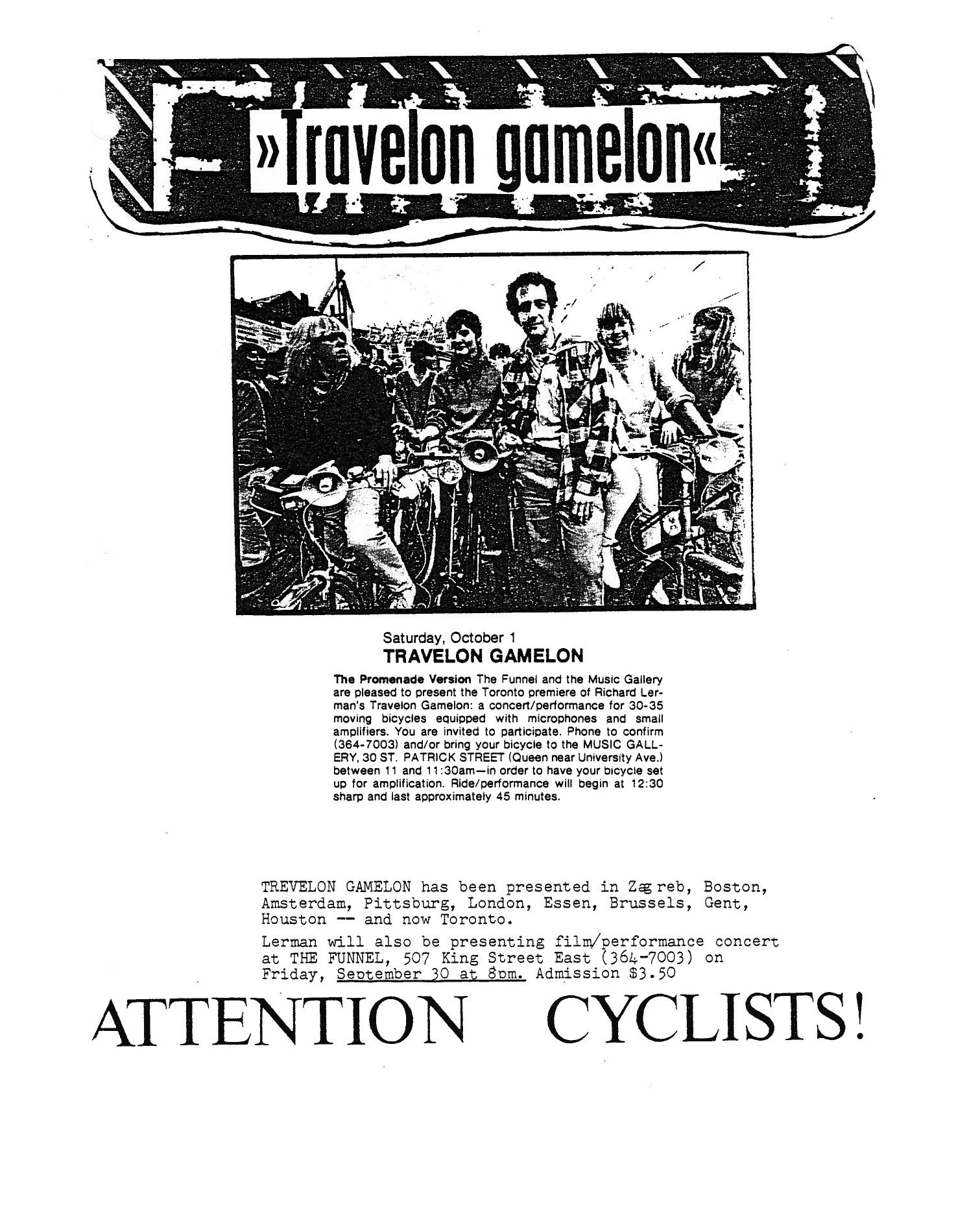 1984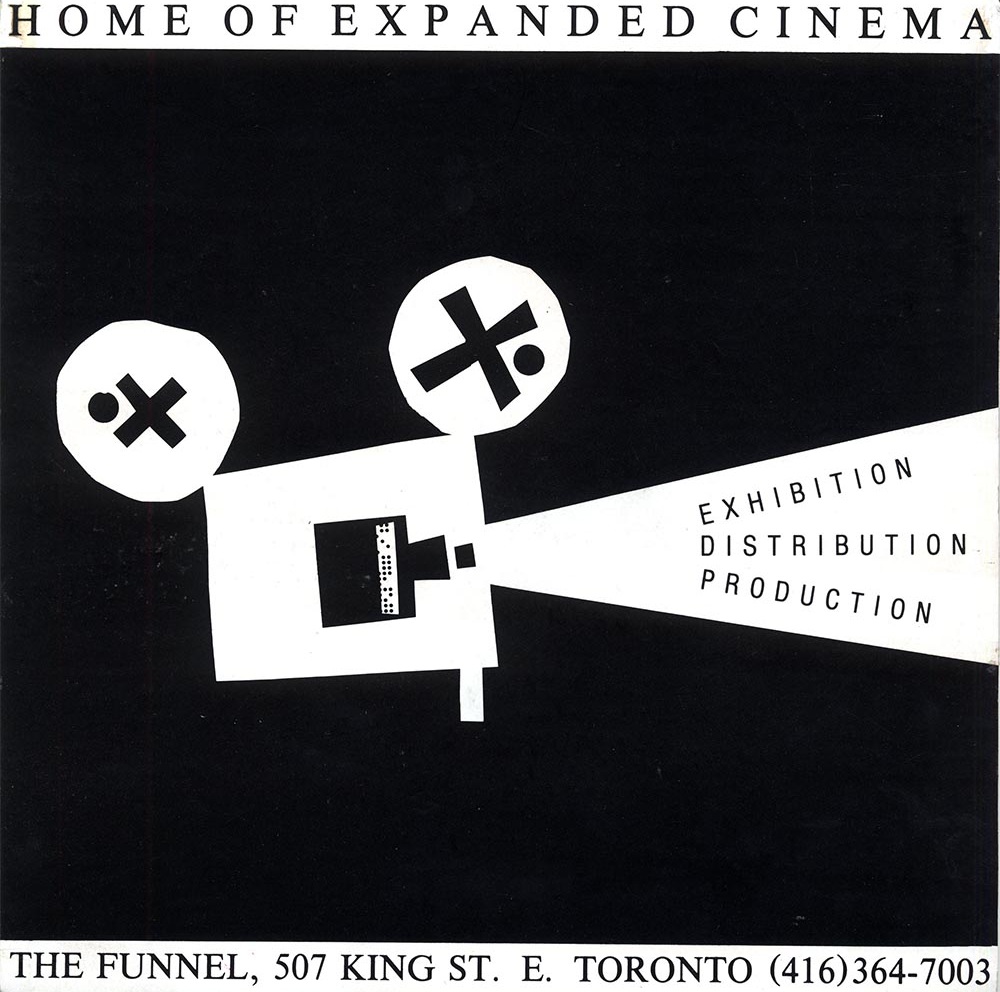 1986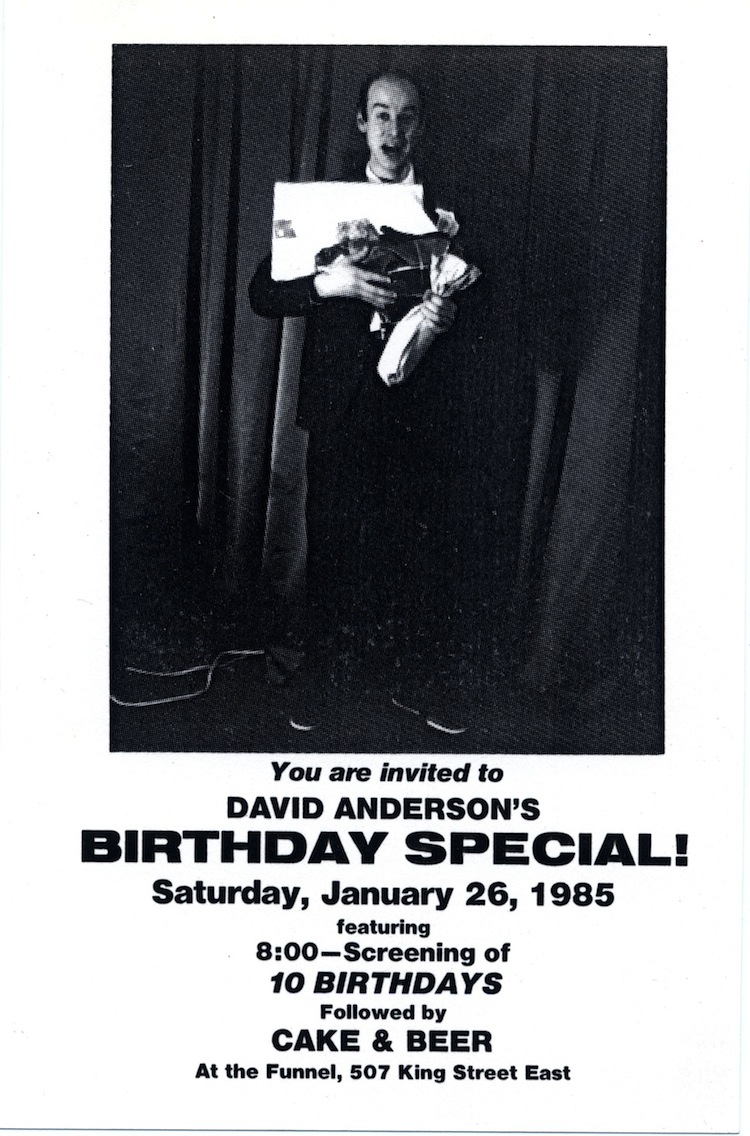 1988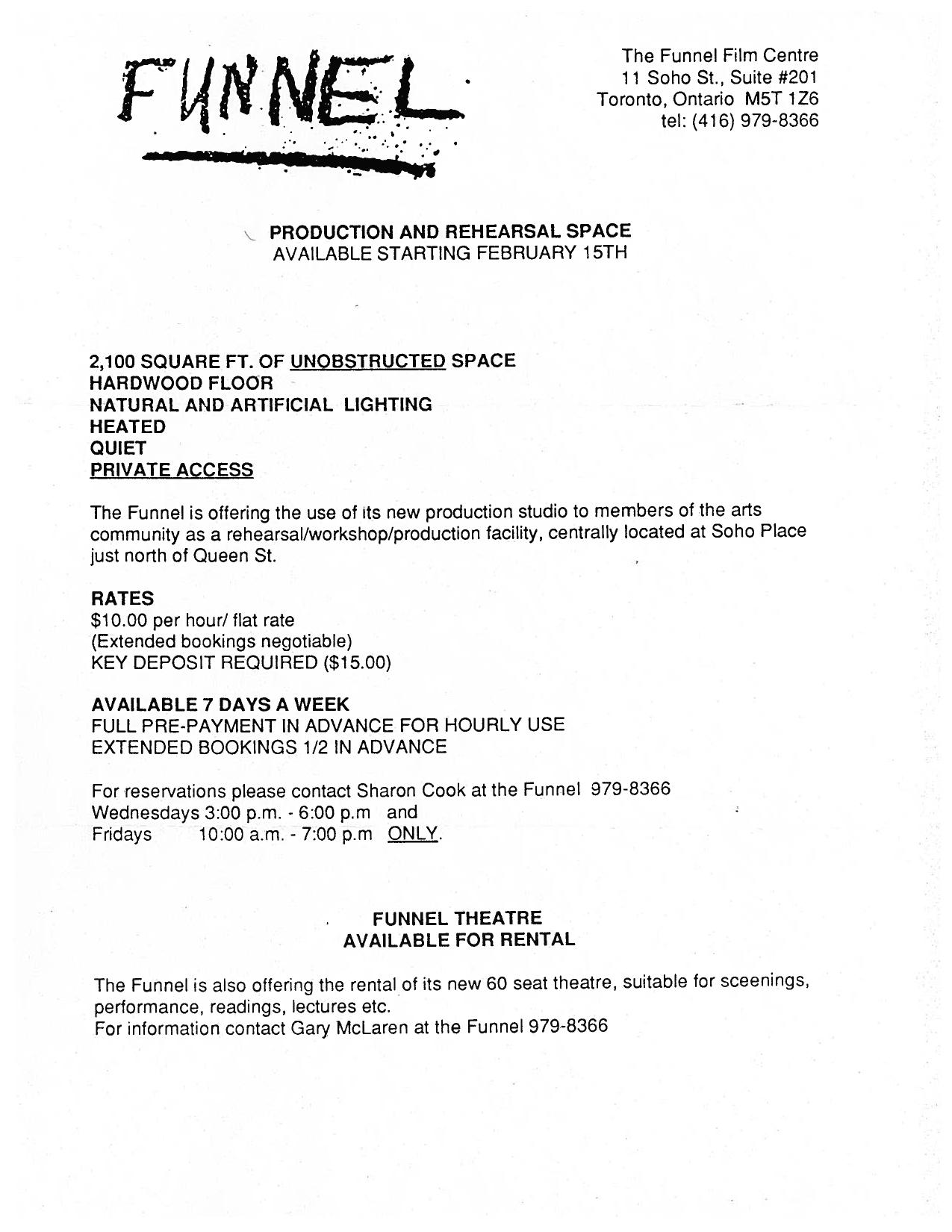 1989