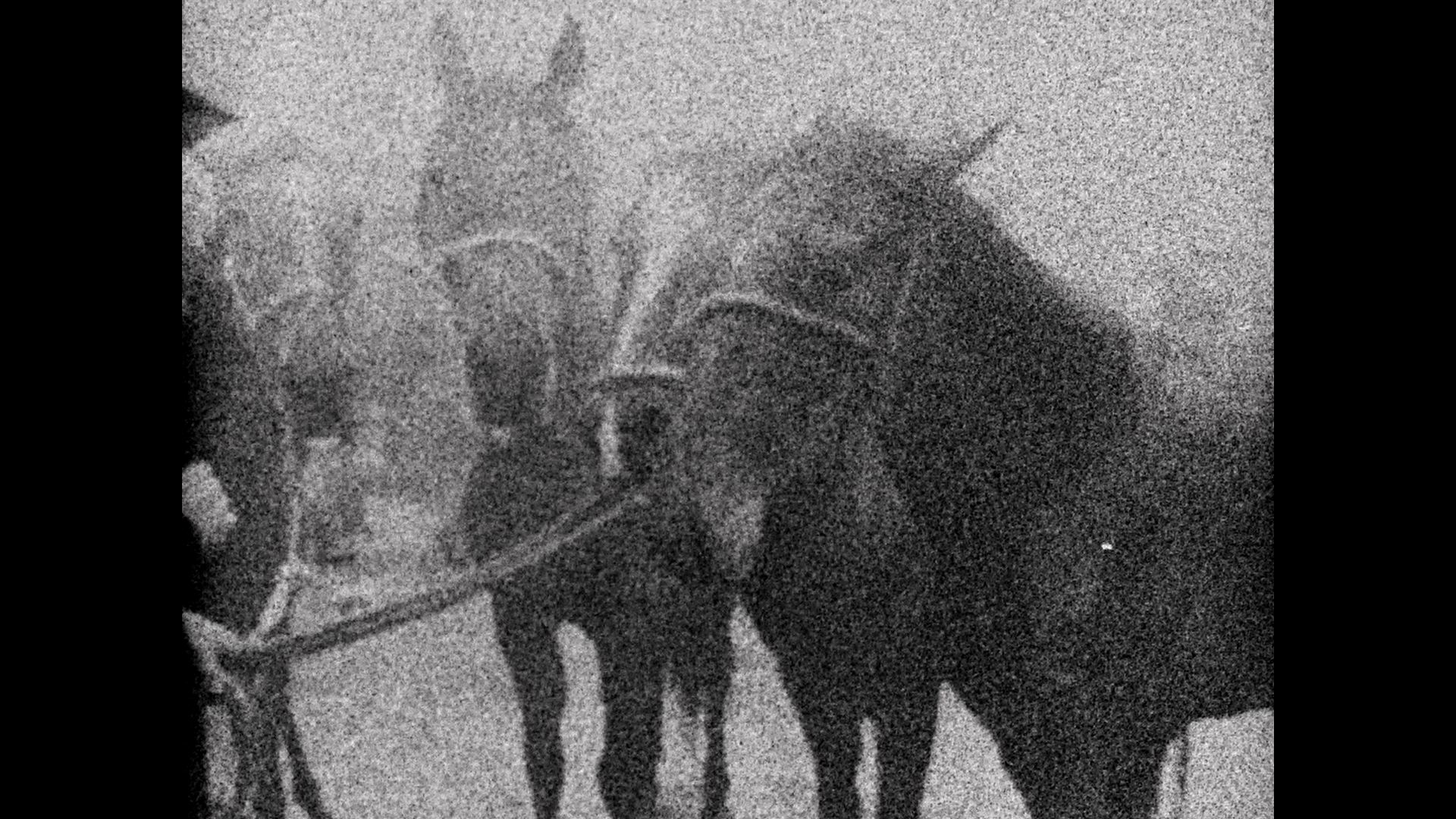 Over the years, the New Visions section has dedicated a large part of its program to films in which the artists themselves question their practice, as well as the policies and institutional methods associated with contemporary art and cinema. Throughout history, these lines of questioning intersect with the query for an image ontology that covers its several operations, both conveying reality and reflecting upon itself as a unit between a technique and a practice.
In Hoolboom's work there is an obsessive transition between sight and production, or between a space-temporality that is inherent to dream (a certain state of hypnosis) and a space-temporality suitably communal, social, discursive.
Doclisboa has regularly presented Hoolboom's films (including Buffalo Death Mask, Lacan Palestine and We Make Couples). In these two sessions we present his most recent works along with House of Pain (1995) – a seminal film from the cinema of transgression, where the issues of the political body, the relations within capitalist socities and the representation of love and sexuality are explored to the limit.
Program 1

3 Dreams of Horses 5:30 minutes 2018
Three scenes featuring horses, remembering Jacinto. The first is a daytime forest haunting that winds up at a carousel, the second a rainy street in Portugal, the finale a nighttime vigil of fire and water.
House of Pain 46 minutes 1995-2018
A quartet of wordless miniatres that take place between nightmare and hallucination, shot and finished from 1993-1995 in 16mm, then digitally reworked over the past three years. Hoolboom's black-and-white, high-contrast 16mm cinema simultaneously tries out body manipulation and the limits of perversion and eschatology by portaying the bourgeois taboos within capitalist society. How can the body's factory output be reused and reimagined? Symetrically organized the four chapters are called Precious, Scum, Kisses and Shiteater.
Program 2
After the America election 3:15 minutes 2018
Based on dreams (waking and non-waking) by pals and acquaintances of noted American writer Lucy Corin, the night after the epochal US election of 2016. A bevy of speakers weigh in on the new world.
I Saw Him There 4:21 minutes 2018
A man recollects a moment (was it any longer than that?) in the aptly named city of Mecca. A conversation ensues in the crowd. The touch of language. Framing shots by luminous shooter Taravat Khalili.
Aftermath 75 minutes 2018
Celebrating the lives of Fats Waller, Jackson Pollock, Janieta Eyre and Frida Kahlo, a quartet of hauntologies reframe the cruel reductions of biography to focus on death and doubles. Repurposing archival texts (the diaries of Khalo, the testimonies of Waller's kin and jazz familiars) as audiovisual graffiti, old voices are cropped and replayed as intertitles or voice-over fragments, lending a historic charge to images that dream across the present.