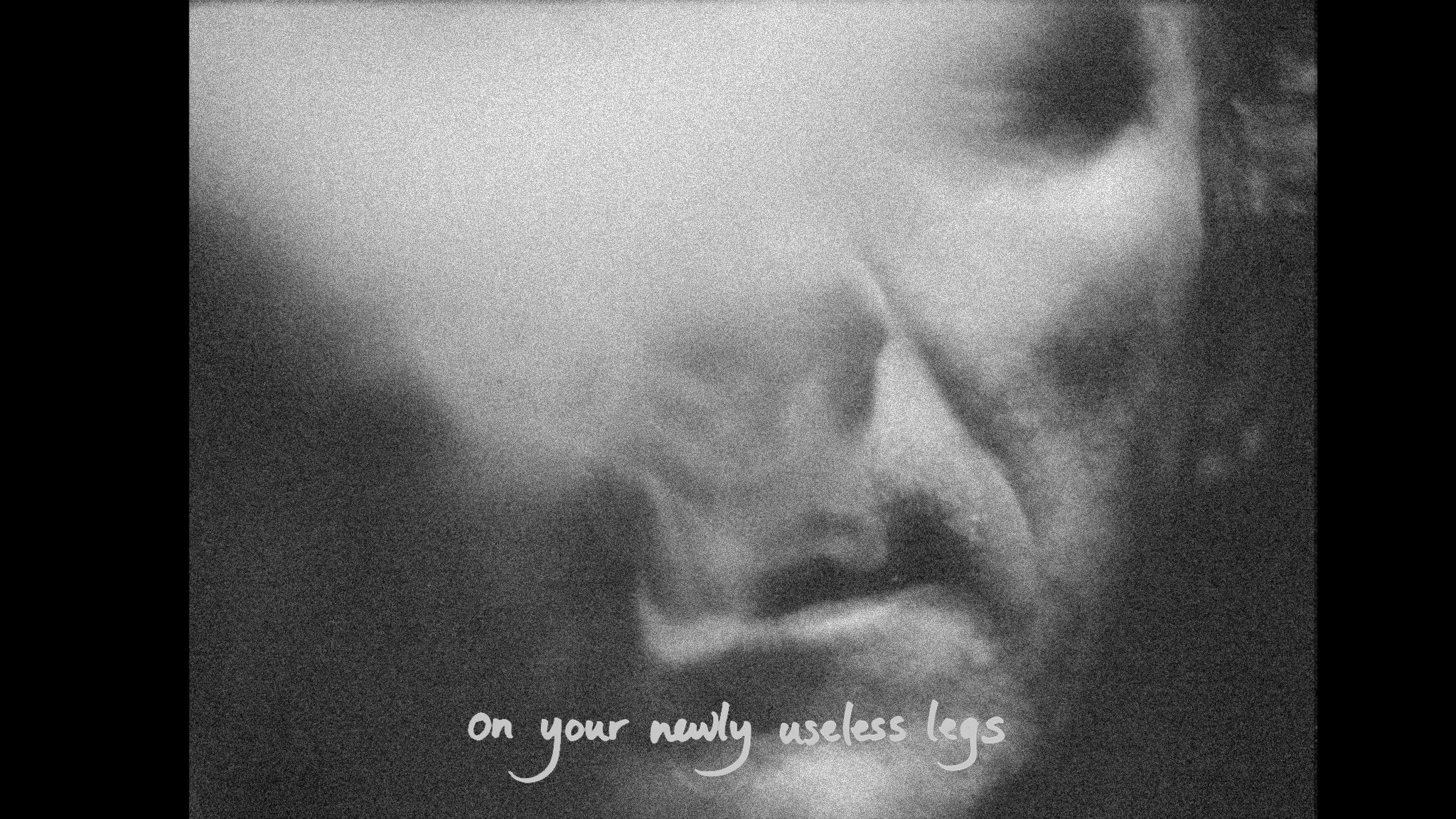 Mike Hoolboom is one of Canada's most prolific filmmakers. Since 1980, he has made over 100 films and videos, working with a variety of lengths and formats. For Kurzfilmtage, he compiled a retrospective of his most prominent works. Ventriloquisms explores the process of using images and voices of others to project thoughts, incorporating them into bodies and discourses. Supernatural Powers is a compilation of shorts invoking voices and images from beyond, reminding us of their immediacy and never lost pertinence.
Ventriloquisms: shorts by Mike Hoolboom 1
Rain 5 minutes 2003
"A slow motion reverie that voices the hopes and regrets of adults who have grown into the pictures which awaited them as children." Esma Moukhtar, Montevideo Catalogue
Ghost 3 minutes 2017
How to keep from becoming a ghost in the old streets of the Czech Republic, at once too strange and familiar?
I Saw Him There 4:21 minutes 2018
Queering the haj. A man recollects a moment (was it any longer than that?) in the aptly named city of Mecca. A conversation ensues in the crowd. The touch of language. Framing shots by luminous shooter Taravat Khalili. Commissioned by LIFT for the Jacques Madvo project.

Frank's Cock 8 minutes 1993
"The overwhelming losses brought about by the AIDS crisis have, in recent years, stimulated a body of artwork of extraordinary passion and urgency. In Frank's Cock, Mike Hoolboom, one of Canada's most prolific experimental filmmakers, uses multiple screens as a backdrop to a man, facing the camera, telling the story of a relationship severed by AIDS." Karen Tisch

Citizen Poet 6 minutes 2017
Based on Lisa Robertson's The Nilling, the movie offers poetry as antidote to the exclusions of state and identity.

After the American Election 3:15 minutes 2018
Based on dreams (waking and non-waking) by pals and acquaintances of noted American writer Lucy Corin, the night after the epochal US election of 2016. A bevy of speakers weigh in on the new world.

The Bed and the Street (with Heather Frise) 4.5 minutes 2018
A love story set in the global anti-austerity demonstrations. As citizens take back their streets, two women meet and fall in love. What geometry of desire will help overthrow the state? What micro-politics of sharing and communality will provide fuel for demonstrations that will remove and replace the neo-liberal consensus? Cast in a palimpsest of images and sounds, as if there were no way to separate inside and out, the street and the bedroom.

Moucle's Island 12 minutes 1998
"Poignant and playful, Moucle's Island features Viennese filmmaker Moucle Blackout in a reverie which combines an older woman relearning childhood gestures with a nostalgic lesbian idyll." Ken Anderlini
Amy 18 minutes 2004
Amy portrays a woman recounting her childhood in which she has been photographed by the same man over and over—she can only look at herself the way he looked at her then, and the way we are looking at her now." Esma Moukhtar, Montevideo Catalogue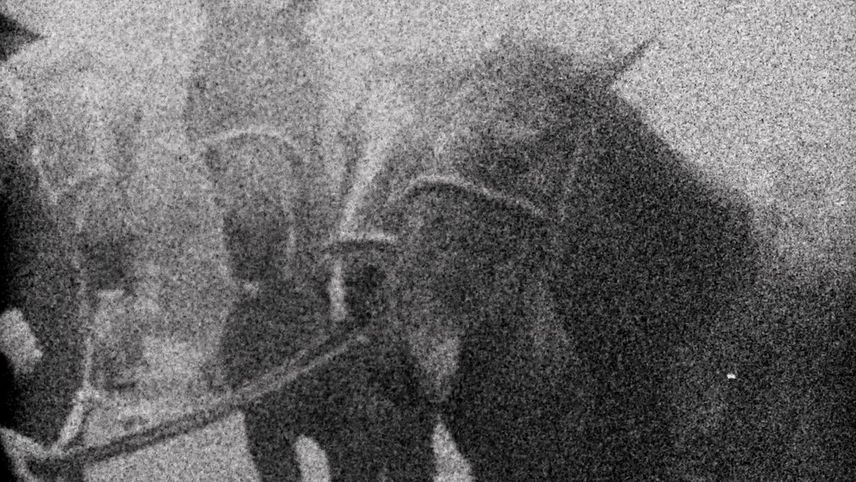 Supernatural Powers: shorts by Mike Hoolboom 2
Supernatural Power 5 minutes 2018
Set in a Red Cross rehab centre in Vietnam, victims of the American war learn to walk on new prosthetic legs. The mystical faiths of destruction and providing assistance. Made during a Geneva workshop, using the archives of the Red Cross.

3 Dreams of Horses 6:20 minutes 2018
Film is made out of gelatin that comes from horses. They're waiting to be slaughtered, so that pictures can be made.
Spectator 6 minutes 2017
Is it the oldest dream? Giving birth to my father. Shot on a single starry afternoon.
Tradition 5 minutes 2014
"Tradition plays out the forgetting of the new as the handmaiden of the corporate and materialist tsunami engulfing traditional China." Dirk de Bruyn
Scrapbook 18 minutes 2015
Lensed in Ohio's Broadview Developmental Center in 1967 by secret camera genius and audio visual healer Jeffrey Paull, Scrapbook tells the story of audacious autistic Donna Washington in her own words, as she encounters pictures of one of her former selves fifty years later.

Buffalo Death Mask 23 minutes 2013
A conversation with Canadian artist Stephen Andrews returns us to a pre-cocktail moment, when being HIV+ afforded us the consolation of certainty.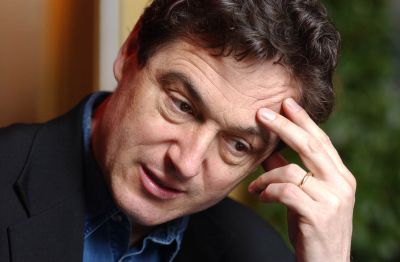 A Thousand Emergencies by Jean Perret
Internationale Kuzfilmtage Winterthur November 2018
In Toronto Mike Hoolboom has been working in the depths of cinematic images for nearly four decades. He explores memories of suffering, the abyss of fantasies, mournings and hopes. Beyond the established genres of fiction, documentary or experimental film, his work is impressive in that it lies on the margins of cinema while paradoxically occupying a central territory. And all the while Mike Hoolboom's concerned voice soothes these mirror images of life.
He is inhabited by the cinema, we can't and don't want to know if he is possessed by it or if he owns it. He embodies both of these states. He comes from the planet of cinema: observing, questioning, quoting, devouring and distorting films.
We need to become one with the images that we look at and make. A filmmaking workshop at the Geneva University of Art and Design invited students to explore the memories of suffering humanity in the archives of the Red Cross. It led to an inaugural gesture. Filmmakers young and old practiced yoga together. It was necessary to take better measure of the sensations in their own mind and bodies as a pre-condition to meet the bodies and faces of the ghosts immortalized in the films. How else can we work with them? It's a question of aesthetics and ethics.
The spectator is on guard, invited to discover the trajectories of sketched, allusive and elliptical narratives that take pleasure in escaping a reductive understanding. Hoolboom disfigures and dismembers so many images from everywhere that he crosses through the illusion of their mirror. And he works to reconfigure them according to his own concerns about the fascinating complexity of the world. He also uses his own images, which he handles with the same iconoclastic care.
His montage is fragmentary. The assembly of often very, very short shots paradoxically makes it possible to reach a coherent continuity once we deeply penetrate the visual material. Mike Hoolboom develops dense space-times in overlapping layers. These strata appear and disappear, merge, confuse, fertilize each other. They are like a palimpsest from which a worried and generous vision of the world emerges by way of sometimes evanescent traces, approaches, suggestions.
We know that Mike Hoolboom is captivated by the sounds and voices that he collects and integrates into his films. Monologues, sometimes dialogues, thoughtful, intimate, whispered. Games of voices that reach abysses with sometimes wet, aquatic atmospheres. "Have been recording audio: the air conditioning in hotels, the ice-making machines, the wind. There are so many winds here – I can hear too much – they stir the winds inside my body, and then I can't sleep." (MH)
The suffering body that is affected by disease and reminded of its original fragility by suicide knows just as much as the poetic body of desire, sensuality and sex. A love encounter is hoped for, even in the tumult of a political demonstration.
Mike Hoolboom's cinema? An autofiction. An I that is a you, which in turn is our common game. A cinematic game of eager invention, imprinting in the soul and the body good reasons to live at all costs with films shaped in the necessary patience made of a thousand emergencies.
"How can we learn to change our mind? How to resist the lure of the already known, the tried and true?" (MH)