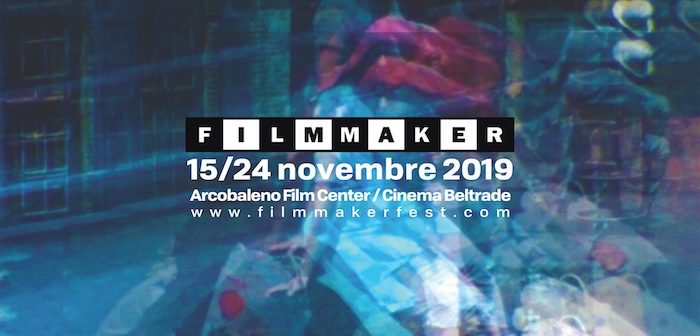 2-program retrospective, November 23-24, 2019
A Detour in the Matter of Images by Lorenza Pignatti
Mike Hoolboom holds a unique position within the international experimental cinema, his films take us into unknown territories, where light is made up of darkness and silence is full of sound. I started to be passioante about his films when I saw his retrospective at the Impakt Festival in Utrecht many years ago. His poignant, personal and political films, made of free associations of found and original footage, images and sounds offer lyrical celebrations of momentary events, sometimes based on archival documents that under his direction become organic. In his films images take on new lives, each frame becomes part of a rhizomatic journey, insisting on a critical analysis of the world we live in.
Born in Toronto in 1949, Hoolboom is among the most significant Canadian filmmakers, with more than 100 works since 1980, comprising short, mid-length and feature films. Most of his films have been constructed from home movies, archival material, sharply lensed observations in order to conjure new kinds of experimental documentaries. He is also the author/editor of numerous articles and 30 books on fringe movies, often featuring interviews with other artists. He began the now-defunct magazine The Independent Eye, and is a co-founder of the Pleasure Dome screening collective. He worked as the artistic director of the Images Festival and as experimental film co-ordinator at the Canadian Filmmakers Distribution Centre. Despite this, he still isn't recognized enough on the international stage of experimental film. I was very happy when Luca Mosso and the Filmmaker Festival team approved my proposal to showcase some of his works at the Festival. There's one program of shorts, and another dedicated to his latest feature-length outing.
Most of these films have a story to tell, though watching his work you never know where these stories come from, whether from Mike's life, a movie, a novel, a quotation, or if it's pure fiction. We don't have to look for an answer, what matters is the flow of images and sounds, as he takes us into what he calls a detour, an exploratory drift on issues regarding history, cinematographic practice, memory, homosexuality, AIDS and the denial of human rights. He doesn't want to preach, but to express the urgency of a lived life. Hoolboom's stories address the spectator like the prose of Roland Barthes in A Lover's Discourse: Fragments, allowing anybody of any ethnicity, age and gender to live an emotional experience, in which, between vertigo and its gaps, the relationships between aesthetic and ethical issues, fiction and reality, power and potentiality are investigated.
l. Crossroads
Introduction to Alchemy 2:38 minutes 2019
Unable to leave his apartment and attend the Alchemy Film and Moving Image Fest in Scotland, Hoolboom sent this digital stand-in instead, composed and commissioned as an introduction to Aftermath, a four-part, feature-length found footage biopic. Introduction serves as an establishing shot of the artist's practice, a wave from across the ocean, a way of saying hello.
Nursing History 4 minutes 2018
In a Red Cross hospital in Vietnam, the young white nurse tends his wounds. Drawn from the archives of the Red Cross.
Tradition 7:25 minutes 2004
Tradition is an investigation of the memory of filmmaker pal Carolynne Hew, split between Canada, where the artist resides, and China, where her parents were born and raised. Hoolboom investigates the form taken on by memory with cascades of superimposition using super 8 glances, video clips and voice-over commentary.
Hiro 11:25 minutes 2004
A brilliantly edited film on the Japanese photographer Hiro Kanagawa, who tries to forget, and at the same time is obsessed by, the atomic bomb and its devastations.
In 1974 7:25 minutes 2017
A journey through the history of Ferrania Film, using found footage of colour tests by the lab.
Color My World 3:11 minutes 2017
Three-part colour inquiry, reflecting on the writings by authors such as Angela Davis, Frederick Douglass and the contemporary black American poet Jericho Brown. The images have been soaked in water until everything recognizable has been stripped away.
Identification 29:30 minutes 2017
Black Lives Matter provides the historical context to Identification, which unfolds alongside the reading of James Baldwin's writings, the story of his visit to his dying father. Friends hang out, the trees grow darker with the memory of their former use, a man lies unmoving in a suite of urban landscapes, and a young woman steps uneasily into sites that are at once too full and too abandoned, including the state legislature, and the legendary music school that first turned the head of Stevie Wonder.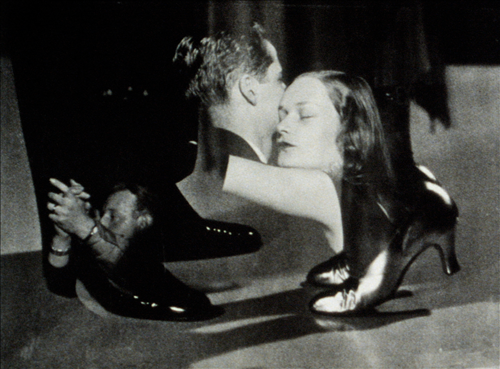 2. Father Auditions (70 minutes 2019)
Assembling five of the director's works – Leaving Church, Damaged, 27 Thoughts About My Father, Rain and Buffalo Death Mask – Father Auditions is a prism that reflects different perspectives.
At the same time, by weaving together separate short films, it contemplates a single figure: that of the father, seen as loss, phantom of the past, mystery that hasn't been solved. It is the "portrait of an invisible man," as in Paul Auster's short story, a backward path tracing an elusive life, starting off with the void left by death. A path similar to the one walked by 27 Thoughts About My Dad, which intertwines brief moments lingering in memory, childhood images, things unspoken, fragments of meaning within a life scarred by the experience of war and Nazi persecution. Accompanied onscreen by a combination of home movies and found footage, or by pictures like in Damaged, a collage of archival postcards unveiling the traits of a damaged (?) personality, offering a further perspective on family and its dark edges.