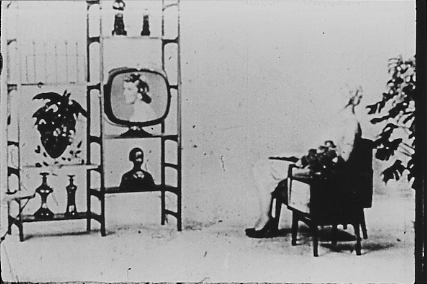 Now, Yours 8 minutes, 1981
"Once he has focused our concentration on the screen ahead, Hoolboom's disembodied voice questions who has access to the privilege of a filmic voice and, once granted, the extent to which this authority is unquestioned by both the filmmaker and the viewing audience. Now, Yours investigates this power of control through footage from 1950s tourism and customer appreciation films/advertisements." Pleasure Dome
Now, Yours is part of a series of three miniatures (along with The Big Show and White Museum) whose setting and subject is the same: all take aim at the space of the theatre. Now, Yours adopts various guises: from game show host, provocateur, blank wall and reflexive spectacle. It is a "test film" for audiences in which an elongated countdown is followed by a series of questions, a commercial for television, eleven brief films "so brutal, so horrifying they had to be kept from the public for over a century," a dissolving cityscape and a game show finale.