Intelligent Wounds: An interview with Abina Manning (November 2009)
The Fiction I Name as Myself by Jason Whyte (January 2010)
The World is Disappearing: an interview with Adam Nayman (March 2010)
Animal Voices: an interview with Jason Boughton (April, 2010)
The Pleasures of Waiting: Jean Perret and Mike Hoolboom in Jihlava (October 2009)
Intelligent Wounds: An interview with Abina Manning (November 2009)
Abina: In October, 2009, you were in Chicago for Conversations at the Edge and showed your latest feature Mark (70 minutes 2009). Can you tell us a little about it and your process of making it?
Mike: Mark is a portrait of my friend and former editor Mark Karbusicky. Political vegan, caretaker of feral cats (and his own brood of more than a dozen felines), still punk after all these years. He was a large man who had the presence of someone half his size, able to melt into the smallest shadow of his former self, his smile stretched across everything he couldn't find words to say. His voice was pitched just above his voice box, a nearly French sounding sing-song which he must have picked up from his partner of ten years, the Quebecois MTF Mirha-Soleil Ross. He was a master of those skills usually not considered skills at all. Listening, waiting, understanding, being present. Everything he ate was politics, and while this occasionally showed itself in demos and office break-ins, it was more often carried in his day to day. His employment, for instance, was housing advocacy for ex-psychiatric patients, and before that caretaking physically disadvantaged folks. He might have unlearned the art of complaining at the punk collective Who's Emma. Along with the word 'no' which he was reluctant to pronounce, no matter how often we sat facing computer silence at the video co-op. He navigated our treacherous communal shareware in between his real jobs which usually meant not sleeping. If you put a needle into his finger he would have bled coffee.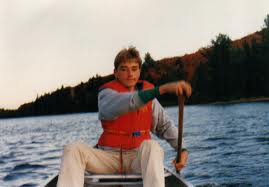 On the last day I saw him alive, he came to my apartment with a shining new edit program, and installed it on my computer, and booted it up not once but twice, and even guided me to digitize clips and lay them on a timeline. It was a typical Mark performance: thorough, meticulous, and free from any worried fussiness. He had been urging me for years to work at home, even though that would probably mean leaving Mark as an editor. I didn't realize then that this was his way of saying good-bye. He was dead less than two months later. His feet hovering an inch or so off the steps that separated upstairs from down. There was no room for error in his death, and it was no cry for help. Like everything else in his life, it had been researched, deliberated, executed. He didn't leave a note.
For me, for many of his friends and family, his death came as a sudden and terrifying shock. He was just thirty five years old, healthy and beautiful and filled with a geek know-how that faced down every new glitch with a fascinated and easygoing determination. Perhaps not so easygoing in the end. The movie is a way to say hello and good-bye, to introduce him to strangers, to run my fingers over his pictures. Along the way I visited with his old childhood friend Andrew Vollmar who lived, up until last year, in the very same apartment they both grew up in. And Lauren Corman, who has just become Canada's first animal studies prof. Kristyn Dunnion aka Miss Kitty Galore is a queercore punk novelist and member of all-girl metal band Heavy Filth. Lorena Elke is a political vegan, trained in the Celtic Faery Tradition of witchcraft and an animal rights activist. Mark's life partner, Mirha-Soleil Ross, is a media/performance artist and activist, a slightly larger-than-life speed talker and working class mega donna. Each makes their own approach to Mark, and they are knit together to create a mosaic of intimate distances.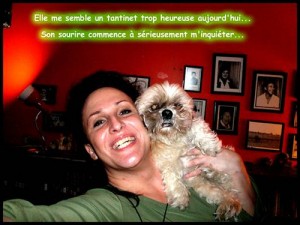 Abina: I hear that you will be making a new edit of the film. Did you take anything from the Chicago screening that you will utilize in the editing process?
Mike: Digital media resists traditional closure, which might mean: no more monuments or heroes. Though I have to admit a weakness for recutting. Behind the impulse to make every movie there is some infantile wish to go back and fix the past. Sharpen conversations, fine tune punch lines and interludes. Next week, for instance, I will begin recutting Tom (75 minutes 2002), which will likely shrink by fifteen or twenty minutes. There are no plans to air out this new version, it will simply make me sleep better.
What my work presents is a temporarily optimal arrangement. Much of it is available as free online downloads, and in place of a copyright warning there is a note urging viewers to steal as much of the movie as they please, and reversion according to their own necessities. Sofar as the Chicago screening went, the fact that Mark worked as my editor was unclear until the very end of the movie, an ambiguity that was quickly corrected by changing a single line. Further sound level and colour adjustments have occurred, and additional picture layerings in soft areas. The work continues.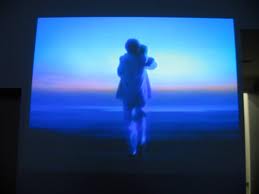 Abina: One review of the screening says, "The film traces the life of a man you end up knowing less about in the end than you did to begin with. It is an odd portrait in that it seems to capture more the periphery of his life than actually attempting to memorialize the man himself." (Lauren Vallone, http://badatsports.com/2009/mike-hoolbooms-mark-the-gene-siskel-film-center/). Would you agree with this analysis? And if you do, was this a conscious decision on your part to avoid a more typical filmic portrait?
Mike: How curious that this review grants such weight to the moments before and after the movie. A chance remark made by way of introduction, or in response to a stranger's query, becomes part of the movie, as foreword and footnote, a frame as absorbing as its picture.
Because Mark was not more famous than his neighborhood, it seems unlikely that the reviewer, or anyone else in the audience, would know anything about him. So it's a stretch to write that by the movie's end these strangers know less than nothing. There are childhood friends and intimate testimonials, his mother, his stage appearances, dinner at home, an afternoon with his niece and nephew. But at the same time, Mark was rarely at the centre of his own life, he wasn't the one taking the bows or chasing the limelight. Instead, his preferred place was always behind the scenes, pulling focus, putting up the scenery. Forever busy. His endless rounds of feral cat feedings, or animal rights organizings or daily housing advocacies were all done quietly, and nearly invisibly. He had the lightest of all possible touches, as if he were never quite in the room, already dematerializing. How do you make a picture of the background? How do you keep the movie turning about this emptied centre without filling it with false promises, or the worshipful hagiography that follows nearly anyone's death?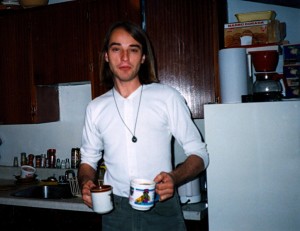 For the past ten years I have been working on questions of the portrait. It began with Tom (75 minutes 2002) which married two incongruous genres: the biography and the found footage movie. It proceeded with a reworking of the home movie in Jack (15 minutes 2003), which became the central figure of the next feature Imitations of Life (75 minutes 2003). The following year Public Lighting (70 minutes 2004) examined the "seven types of personality," offering portraits of Madonna and Philip Glass, amongst other luminaries. And then Fascination (70 minutes 2006) replayed iconic video artist Colin Campbell as a cold warrior. Mark was my editor in most of these travels, so it seemed only too likely that the first movie I would make with the software he left behind would be about him.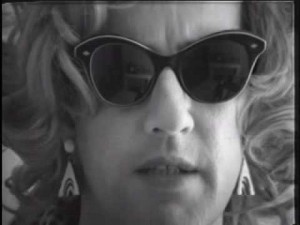 Abina: You are an artist who is incredibly interested in, and supportive of, other artist's work. You have produced two books of interviews, written scores of reviews, published monographs, essays, along with your work as a curator. What drives this interest?
Mike: In the past two years I have released, co-authored or co-edited eleven books, many of them available for free download on my website. Most of this work is about individual media artists. It is a field which continues to be underrepresented in print, for reasons which escape me. It is possible to press a small CD release and count on half a dozen well considered reviews on the web. And there are magazines like The Wire which doesn't think it strange to mix-master prog dinosaurs King Crimson, drone symphonist Ben Frost and New York's Sensational-Freak Styler. But the words swirling around artist's film and video are mostly in a state of live quarantine at the screening itself.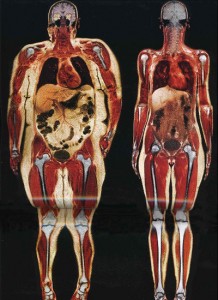 Jean Perret, genius director of the Swiss doc fest in Nyon, said that there are two kinds of filmmakers: the ones who search and the ones who find. The ones who already know what they are looking for, and the ones who set off to find out. I share an anthropologist's interest in my fellow searchers, as we move together in the dark, each in our own way. Because we are busy trying to open to the next necessary and impossible emotion, when I speak to them they are packed to bursting with deviant myths, border crossing insights, and intelligent wounds. Is it too awful to admit I find them irresistible?
Abina: What are your current influences? What are you reading and watching?
Mike: I've just finished reading Frida Kahlo's diaries in preparation for a new movie, and J.M.Coetzee's devastating The Lives of Animals. I'm looking forward to Jon Davies' Trash (A Queer Film Classic), and Jayce Salloum: History of the Present, a mid-career monograph about this genius multi-media artist. In between episodes of Grey's Anatomy anything by Steve Reinke is essential viewing, including his latest punk rock collaboration Disambiguation), and the sterling chops of Frédéric Moffet in Jean Genet in Chicago. Amy Goodman and Democracy Now, whatever Naomi Klein is writing about and Dani Leventhal's post-diary video: absolutely. But what influences me most of all is hanging around friends and their kids. I have never seen people work so hard, and with such selfless patience. I have a score of new friends, maestros every one. All of my most important teachers are not yet ten years old.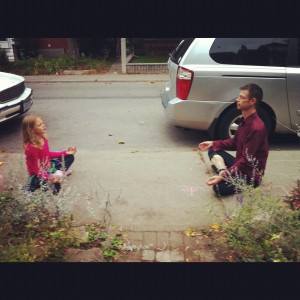 This interview was conducted via email during November 2009.
Abina Manning is the director of the Video Data Bank. Prior to coming to the VDB in 1999, she worked with a number of arts organizations in the U.K., including the LUX Center, the London Film Maker's Co-op, London Electronic Arts, and Cinema of Women. She was Director of the inaugural Pandæmonium Festival of Moving Images, a major European exhibition presented by the Institute for Contemporary Arts in London that showcased film, video, gallery commissions, and multi-media works.
Note: Many of Mike Hoolboom's works are available through the Video Data Bank, and can be viewed at our on-site screening room in Chicago.

The Fiction I Name as Myself by Jason Whyte (January 2010)
Jason Whyte: Please describe your movie in a paragraph to entice people to come see the movie at this year's Victoria Film Festival.
Mike: A sidelong biography of my friend and long time editor Mark Karbusicky. Animal rights activist, political vegan, punk maestro, the life-partner of Mirha-Soleil Ross, a transsexual force of nature.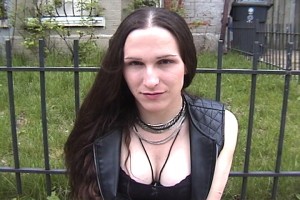 Jason: Is this your first film at the Victoria Film Festival? Tell me about your festival experience, and if you plan to attend Victoria for the film's screenings.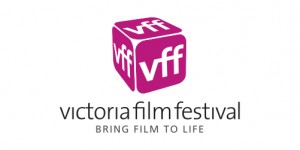 Mike: The festival has been very kind to me in the past, while I have never attended its luxurious outpourings, it has been a home for my work for many years.
Jason: Tell me a little bit about yourself and your background, and what led you to the industry.
Mike: I am industrious, but not part of any industry. There are no commissioning editors or producing agents requiring attention. Instead, my work comes from a personal place, it touches the people around me, and it takes shape as our encounters develop. Why is every hockey game lensed the same way, when each game is so different? Would you enjoy having the same conversation with each of your friends? The pictures I am interested in come from this necessary place of intimacy, which involves risk on both sides of the camera. While I try to remain, as Leonard Cohen put it more than once, on the front line of my own life, I am not an embedded reporter. There is no objectivity, and no objects. Instead: subjects, waiting for the right light, the right distance, in order to arrive in all their necessary loneliness.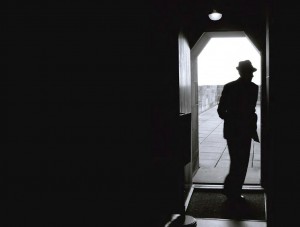 Jason: How did this whole project come together?
Mike: The impossible happened, the thing that was never supposed to occur, the unimaginable event. My friend died. How could he die? That's how the movie started. All of the important things in my life have happened by accident. I think as a filmmaker, learning to listen to your accidents is the most important quality. I didn't begin making a movie right away, I came to his house so I could feed his cats and walk his dog. Every moment of that architecture was funerary, and I wanted to make a record of it. Every bit of carpet, every photograph, every unwashed dish. That's how it started. I wanted to build a small archive to shore up the ruin, to ease the pain of losing him.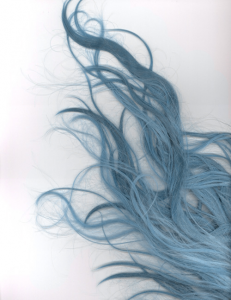 Jason: Please tell me about the technical side of the film; your relation to the film's cinematographer, what the film was shot on and why it was decided to be photographed this way.
Mike: The movie was made up in the dark, conjured a moment at a time. At first it was moments of Mark's apartment which fascinated, but then there were encounters which could no longer be put off. The maximum impact moment of our lives. How could the camera arrive at this place, with its mute digital stare, its ability to see almost nothing, no matter how long it was busy recording? How very busy many of us are producing what we imagine to be pictures, but which turn out, in the edit room, to be no pictures at all, but only placeholders. If only we had time to look, or look again. What I tried to learn, by steeping myself in the remnants of what Mark had left behind, was how to find the necessary distance between those who were willing to step forward and testify and their digital witness. What would they say? How would they appear? I had no way of knowing, and a lifetime of watching scratches accumulate on emulsion seemed inadequate preparation. I was blessed with the fortitude and rare articulation of some of his familiars, who were ready to hold forth, at length, even while language proved inadequate, our gestures already too small and faraway to measure up against the gravity of what had happened. And yet. They were determined to leave a trace, and I tried to be there when they did, and gather up the puddles, and let them drip into the lens. Slowly, as the months crawled past, these began to accumulate. The way she sat on the couch, looking glamorous even through her tears. The way another presented before the radio station microphone, decomposing. The way her candles lit up the most distant corners of her face. It was from these faraway places (the furthest flung geography of her own face) that she began to reel him back in, one word at a time, one memory following another. For instance, she tells me about the rescue. (But who will rescue the rescuer?) Mark had come to help Lorena bring in a posse of wild cats on night. What were they using to wrap up their charge, to bring them into safety? It was raining and one had chased itself away. Mark was over the brush in a flash, and returned several minutes later with the small scratching kitten held in one hand. He was interested only in the strays, the ones left behind, the discarded and unwanted. Perhaps because he himself felt… no, I don't even need to say it.
Jason: Out of the entire production, what was the most difficult aspect of making this film? Also, what was the most pleasurable moment?
Mike: The most difficult part of making the movie was its beginning. It was never supposed to happen. How to stay inside that place? How to live inside the impossible?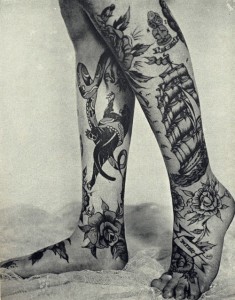 Jason: Who would you say are your biggest inspirations in the film world (directors, actors, cinematographers, etc)? Did you have any direct inspirations from filmmakers for this film in particular?
Mike: I marvel at the way Chantal Akerman shoots her movies. I imagine her arriving at the scene, at the border between Mexico and the United States, the line-up for bread in Moscow, the blinking lights of a hotel corridor. And there she waits. She might wait for a long time, at least long enough to imagine living in a place just like this. She waits for the light to come to her, for the scene to be birthed inside her again. Setting up the camera on its three-legged foundation is a way of staking out a position, it is finally a question of a moral authority. So when the film at last begins to roll through her machine of seeing she is prepared to let it run for a long time, and in the movie's projection we are granted the luxury of her waiting, of the time she creates around her frames, her subjects, her shots. She shows us how to make this time in our own lives, and with our own subjects. It is exactly this time in which the small gestures that make love possible recur again and again. Noticed at long last.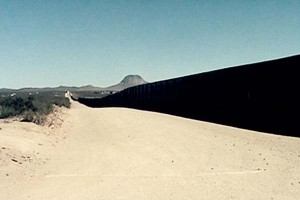 Jason: How has the film been received at other festivals or screenings? Do you have any interesting stories about how this film has screened before? What do you think you will expect at the film's screenings at Victoria?
Mike: What could I expect? Fan mail? Flowers? Offers of undreamt pleasures? My arms are as open as my expectations.
I took the movie on a test drive in the fall: Montreal, Milwaukee, Chicago, Syracuse. Because of its personal nature, many approached me afterwards and shared their stories. I made further adjustments, and now it is having its second public life: along with the screening in Victoria, it will have its international premiere in Rotterdam next week, then tour Mexico in February/March, Switzerland in April, and Toronto in May.
Jason: If you weren't making movies, what other line or work do you feel you'd be in?
Mike: I think I would make a very good rich person. I would know which hands to fill, while encouraging unions of every kind. At a certain moment I would leave them the keys: here, take it, it's all yours. On the other hand, the job I am haunted by is the one that Joey (or is it Pete?) works in Goin' Down the Road. He sets up bowling pins – by hand. I saw this movie when I was very young and thought: well, I guess that's how adults spend their time.
Jason: How important do you think the critical/media response is to film these days, be it a large production, independent film or festival title?
Mike: In the too-muchness of this moment, with information deluge arriving on personal tickers day and night (how long before advertisers find a way to re-brand our dreams?), how else can a movie – most particularly those with modest means – find an audience? If I were a novelist, my books would not be better because I spent a million dollars writing them. Ditto a painter, sculptor, dancer… But in the movies, bigger is presumed better. Lack of money signals a lack of imagination. Besides, the gravity of making urges every maker to repeat. Please repeat after me. Making movies is like figuring out how to dress in high school, it is generally not done to communicate, or even to express a style, a point of view, an inclination. Instead, pictures are made to get along. The theme song of today's movies is: please let me belong.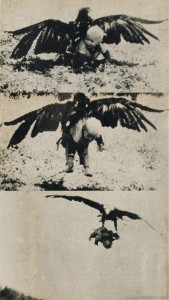 There has been a great levelling of film writing, which increasingly approaches the ideal of shopping. I want it, I don't want it. Thumbs up or down. How could writing create light in order to see? From Christopher Sorrentino's Trance: "There was a time when Alice thought it was possible that a poem or a song could save every faltering affair in the universe; there was a time when Alice thought she would use it, as she might an incantation, on a night when the TV finally ran out of things to say."
Jason: If your film could play in any movie theatre in the world, which one would you choose?
Mike: The one it is playing in now.
Jason: If you could offer a nickel's worth of free advice to someone who wanted to make movies, what nuggets of wisdom would you offer?
Mike: I am with Werner Herzog: don't go to film school, steal whatever you need, and take a long trip by foot. Go for a ten day silent vipassana retreat and change the world. Then get a camera and a laptop and change the world again.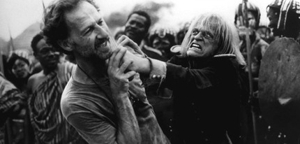 Jason: What do you love the most about film and the filmmaking business?
Mike: I love that film is not a business at all. I love the way that one impossible moment, with that beautiful light, can reach across the infinitude of a cut and find another moment, so very distant, even unimaginable, and find new life inside that juxtaposition. In the new movie I am working on (working title: Lacan's Palestine), philosopher genius Mike Cartmell dishes Harold Bloom's theories on the anxiety of influence, and how it is necessary for the younger artist to re-write the strong work of their elder. What follows are moments from the Gaza checkpoints in Palestine. Could this budding nation rewrite the oppression that threatens to drown it at every turn?
Jason: A question that is easy for some but not for others and always gets a different response: what is your favourite film of all time?
Mike: My biologist friends assures me that constant cell replacement ensures that every seven years we are completely different people. This means that tastes change, and that the fiction I name as myself is in constant flux. My favourite movie used to be Godard's Histoire(s) du Cinema, Steve Reinke's The Hundred Videos, Yvonne Rainer's Journeys from Berlin/1971, Trinh T. Minh-ha's Reassemblage. Today my favourite film is the view from my window.

The World is Disappearing: an interview with Adam Nayman (March 2010)
Adam: I'm sure you've spoken about your relationship to your subject as the film has made the festival rounds, but if you could take me through your initial impulse to make it, that would be great. Given Mark's apparent tendency towards self-effacement (his ecstatic Blondie performances notwithstanding!) was there any fear that "bringing the background into the foreground" (as I believe you put it in your voiceover) would run counter to his wishes?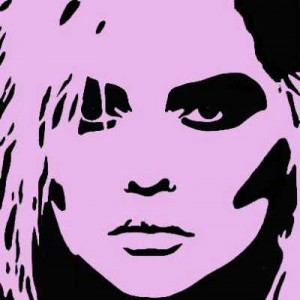 Mike: When I was young I thought we would all walk on the moon, that Martin Luther King would be the first black President, that pollution would be cured by science, not caused by it. And that an atomic bomb would wipe out most of the planet. These were not dreams, but the writing on the wall. I don't know what Mark read on that wall, but this film was certainly not part of the outlook. How many times have I caught myself in conversation with one of his familiars when we have to stop and say wait. We've been talking about Mark for how long now? If he could have imagined even a smidgen of this attention, it would have made his death impossible. How small do you have to feel before it's not worth going on any longer? Until you can be toppled over by a stop sign turning colours? Or a casual remark shared between strangers? What special quality is it that manages to absorb every bad feeling – trapping them and making them grow large and luxurious – while all the good feelings pass away unnoticed and ignored?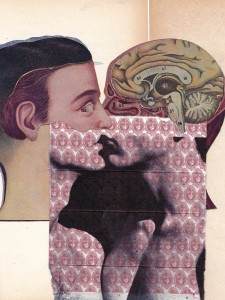 Mark and I made movies for many years together, sitting in the dark of our lives, watching pictures scroll past. There were many difficult decisions to be made during this one, decisions which another filmmaker, a little further removed from events, would have judged simply in terms of the movie and its requirements. Instead, I needed to follow the ghost of my friend, and ask again: what would Mark want? What would Mark do now?
I attached dangerous fantasies to this movie, though these are only beginning to be admitted now, in the wake of their too obvious failure. Mark's death, like many catastrophes, seems an endlessly renewable gift, and occasioned many ugly scenes and confrontations. Death threats, hospitalizations, police… It was my hope that this movie might join "us" in a celebratory communion, and at the very least allow our friend to walk on water again. These hopes also seem like part of another time, someone else's script. The someone else who might have begun this project, for instance, which I couldn't imagine doing now, no matter how often the unseen visitor keeps knocking on the door. Why make this movie? To let him say what he couldn't. To let us all say what we weren't able to say when it mattered, when he was still here. To allow us to speak when it is too late, after the doors have closed, and everyone has gone home, and it's all been forgotten. To hold up this small movie, this small life, and ask that it too might be counted.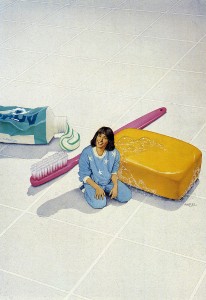 Beginnings will forever be a male preoccupation, perhaps because our relation to paternity is so abstract. While the Hollywood version of my life (which I have been busy casting since the age of six or seven) is filled with decisive moments, I can't honestly say when I decided to become friends with my friends, when I started a movie, where these words come from. I would like to imagine that my executive function is fully operative, but have to admit that the accidental is finally more persuasive. For the documentary filmmaker, chance encounters are a way of gauging whether you're on the right track. Did this movie really begin when we met, and will it finally end when I'm dead, or only after that, when Mark and I can resume our montage of the afterworld?
Adam: I loved the motif of invisibility (was that a clip from Verhoeven's Hollow Man early on?), and the running through line of mainstream genre films (Cat People, Twister, Frankenstein, others I'm sure I missed). Does the appropriation of those film texts speak to Mark's interest in media/collage or your own, or are the two linked given that he worked as your editor?
Mike: The movies that Mark and I worked on were all biographies, which I would like to name as coincidence, despite mounting evidence to the contrary. This biographical urge was married, very early on, with an interest in "found footage," pictures that could be stolen, hijacked, lifted, boosted, shot off screens, downloaded, transferred. Digital media puts image theft at the very heart of its making. Movies are no longer finished, only offered as up in versions, parts of which will be cannibalized for other purposes, like Youtube clips, or website jawdrops, but also other productions with their own needs and hopes. Mark and I married found footage with the question of digital biography until the perimeter of our subjects exploded with quotations, clips, sound bites and borrowed licks. The way we dress, the hopes we have for our bodies, the way we experience work, home, desire, time – doesn't all this begin as pictures made by others? Call it the death of the author. There was a moment when it seemed it would no longer be necessary to make another picture, cinema could instead be dedicated to recycling the too much of what had already been produced.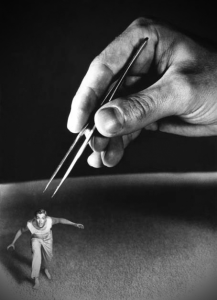 This movie blends familiar and unfamiliar pictures in hopefully useful ways. Frankenstein is an obvious enough metaphor for any biographical undertaking – stitching together parts of bodies, experiences and sensations in the computer/lab/editing station, in order to create "new life." My movie, my monster. Cat People (1942) takes a turn as Lorena Elke speaks of her political veganism and fathoms deep commitment to animals. It shows a woman who moves in sympathy with the animals who prowl around her, as the great leopard paces the cage, she paces outside it, and when her sexual advances are frustrated, she rakes her nails down a couch cushion like a cat. The Invisible Man (both in its serialized form and remakes) became a recurring pulse in the movie, metaphor perhaps for the absent centre around which the movie turns, the Mark that shirked the duty of presentation, preferring instead to work behind the scenes.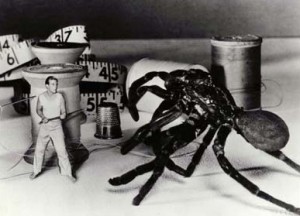 Adam: It might be a sensitive question, but do you think that editing this film in Mark's absence has changed or developed you as a filmmaker? Was it hard to take this material into the editing room in light of your subject?
Mike: The Rotterdam Festival wrote that this was the first movie I had edited myself. What a wonderful fiction. I had worked for many years as a filmmaker, and only accidentally took up video (the other side, the dreaded enemy), where I tried to reinvent my practice. This meant, amongst other things, leaving all of its difficult technical matters to smart people like Mark. I needed to create a new and necessary distance between the seductive abyss of these pictures and myself, so it was always Mark's capable hands on the machine. Together, we tried to create new stories out of these borrowed fragments, harvesting pictures to make new lives possible.
Was it hard to take this material into the editing room? It was all I ever wanted to do, and it was all I ever hoped to stay away from, blessing and curse all at once. There were days I could hardly get out of bed knowing that I would have to see all of his sad friends again, caught in the stricken aftermath moments of his death. How to find a way to deliver all that pain and difficulty without making a painful and difficult movie?
Mark had urged me for many years to work by myself, at home, perhaps in part because there is an understanding, a knowledge, that comes up out of the body, in relation to the pictures which are always busy gathering around us. As someone used to making films, the feeling of materials had been a central and motivating part of the process. Editing film means cutting physical pieces of matter and taping them together. Hanging strips on walls or bins, marking up collections of strips, winding them on cores, all that. In video this is done digitally, virtually, inside the machine, so the arguments for tactile engagements seemed remote. And yet, as I ran these intimate pictures through my digital fingers, I could feel them changing, and my relationship deepened, exactly as Mark said it would.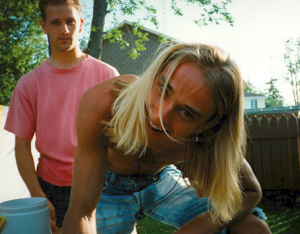 Adam: How much of that footage did you film yourself over the years? You must have received filmed material from a variety of sources (friends, colleagues, etc). Was any of it especially difficult to find?
Mike: I admitted each new encounter into the movie reluctantly, and with great hesitation. My preference would have been to mail a camera to each of his friends, ask them to say whatever they could, and then return to sender. Instead, we watched him die between us at each meeting, and this is what I recorded. Mirha-Soleil Ross, Kristyn Dunnion, Lauren Corman, Lorena Elke and Andrew Vollmar all stepped up and I can't thank them enough for their courage and grace.
I was very fortunate in having access to an unusual archive kept by Mark and his life partner Mirha-Soleil Ross. They had organized two trans art/performance fests which were extensively documented, along with talks, demonstrations, and public acclamations (Mirha-Soleil was Grand Marshall of the Toronto Queer Pride Parade in 2001). Secreted between these very public declarations were home movie moments, a cross-country trek to visit Mark's parents, a video letter home, Mark eating noodles. I was very fortunate in having access to this. To watch him jump up on a rock, or paddle a canoe; all that was thrilling beyond measure.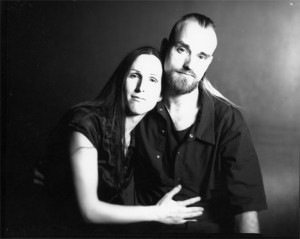 Mark and I grew up in the west end of Burlington, in an area known as Aldershot. Home of the newly disaffected. I returned often while making the movie to hang out and shoot with my nephew, who became Mark's younger incarnation, and to visit the parks and streets and neighborhoods where we both learned to look without seeing. Mark's uncle, who also took his own life, is buried there in a small graveyard, not far from Mark's old grade school, and the high school we both attended. Returning to that bell ringing institution with my skateboarding nephew skimming through the hallways was a ghostly enterprise. There is a way to raise the camera so that it will only have an eye for phantoms and disappearance. And there is a way to look at footage already gathered, whether it appears in well known blockbusters or obscure delicacies, that can also yield traces of these forgotten phantoms. The world is continually disappearing, and often offers up a spasm of presentation, a final glimmer, before departing. That's what I've been training my attention towards, and Mark along with me, for as long as he was able. To catch the wave good-bye.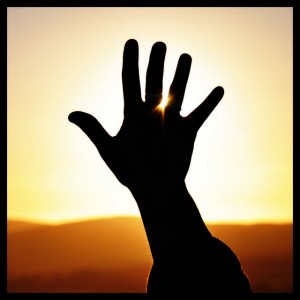 Animal Voices: an interview with Jason Boughton (April, 2010)
Jason: I can't wait to see the movie. I have no picture of it in my mind at all, however much you have hinted at its hybrid production, and the harrowing position you were sometimes in, whether alone or shared with other participants. I'm quite terrified to see it, but look forward to it, with fear. Can't let the Jesus freaks have all the fun. Bring it, Motherfucker. By "bring," I mean, "reflect deeply upon, in a manner approaching ecstasy." By "it" I mean "the limit case of human experience, that before which the subject stands wholly alone." By "motherfucker" I mean "motherfucker."
Mike: You mentioned in last night's post-Skype phone resorting that the very best way for me to proceed would be to play outside the comfort zone. Don't rely on those old chops. And I have been feeling that too. Call it the necessity of failure. Let me try to write that poetry in another language, pitch left handed, have the most delicate and intimate conversations only when I haven't slept for a week.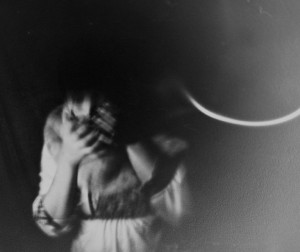 Here is my fantasy: there are only two kinds of artists in the world. The first artist takes everything they've ever done in their life: every conversation, every humiliating moment in bed, every punishing childhood memory, every high and low that might have run through their veins, and they pick up a paintbrush and make a single stroke across the canvas. There. There it is. All of that living, and feeling and wanting and surrender are all up in that line. And not only that, but the line belongs to them. You can watch it from a city block away and know straight up, oh yes, that line can only belong to one person.
And the other artist? Well, the other one is also confronted with conversations, the touches of familiars who grow stranger as they get closer, with the usual sing-song of hope and reconciliation, only when they haul out their canvas they don't make a single line. No, every time something happens they scribble a little something down, they paste some comic book panels in, maybe a few newspaper headlines, a shopping list, random articles of clothing, and they seal it with a kiss. This motley collection belongs to the collage artist, the junkyard flâneur, the postmodern undecided, and yes, I belong to this tribe. Though of course I long, and not so secretly, to be the former artist. The one who is rigorous, and always decided, and certain. The minimalist summarizer.
What I haven't figured out is how this artist, the one who always knows, the one for whom "first thought best thought" is forever operational, the one who gets up in the morning and has to haul out their notation book so they can quickly scribble out that symphony before it gets lost in the notes of an ordinary day, how does this artist grow? How do artists get better?
Of course for some it is impossible. The very first things they ever did are so fine, they will never again make anything as good. No doubt their public, their galleries or dealers, perhaps even their friends, or ex-friends, will help remind them of this. These artists are made to compete with themselves, and so they appear as ghosts, haunted by some younger, more perfect version of themselves. As if they were some faded rock act on a reunion tour, forced to grind out almost hits of years past. Call it nostalgia for a generation without memory.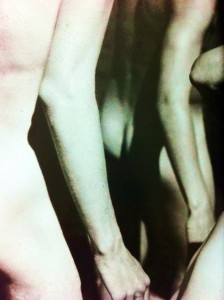 My friend Phil says that any artist has only a couple of possibly great things in them, perhaps even a great period, while the rest of the work is place holders. Perhaps getting better as an artist means trying to work on your place holders. Tuning up, sharpening your smarts in the in-between moments.
I have long ago given up on hopes of great or masterful, these seem ideas that more properly belong to centuries past. How happy I am to be working in a digital domain that will shortly be entirely unreadable – just ask anyone who has tried to rescue their hard drives from a few years ago. Yes, I am confident that virtually everything made today will sink into digital oblivion, never to return, and this brings me more comfort than perhaps it should. But in the meantime, before the great forgetting begins in earnest, I would like to get better. Call it a tic, a habit I can't shake. But I feel, now more than ever, that I am surrounded by low resolution pictures. Low resolution intentions. Low resolution montage. I have contributed more than my share to this sub-optimal movie pile. Along with the nightly news cast, the commissioned-by-television documentary, the Youtube clippers.
Because I still occasionally throw shadows into what some like to name, sans tongue in cheek, as the art world, I am haunted by the idea that there's this one thing that I should be doing, over and over, which will be the evidence, the symptom, of my "trait," the thing which is my thing, the gesture I can contribute and chip into the pot. But the pictures which accumulate on my desk top are not my own, instead, they arrive with labels like "earthquake victims" or "Afghanistan" or "war", but manage only to occlude any possibility of looking at all. Most seem as if they have been made by tourists in a great rush, and edited by a six year old with hyperactive presentation skills, to ensure that if any moment of real looking might occur, it would be cut short enough to ensure that no one will notice it. Given the pressing need of pictures which show instead of conceal, I am finding that my avant-garde boot camp is not proving sufficient, even for the local circumstances I am continuing to drown in. The movie about my friend Mark, for instance, is a place I don't belong. It, the project, has to rub its digital face into the grime of his real life, his grief-struck parents, his shocked friends. This is not my home. I grew up inside the avant family, filled with formalist dreams of emulsion. In our living room, the signifier was everything. I struggled for two years with Peter Gidal's Theory of Structural Materialist Film (1976) where he argued that the representation of people, any people, doing anything at all, was politically retrograde. I still meet fringe makers who are loathe to turn their cameras in the direction of fellow humanoids because they feel it is unethical. How to take this deep backgrounding and turn it towards the aftermath of a suicide? What I would prefer instead is never to leave my apartment, to work only with "found" footage that I might knit together with documentary fictions and music that sounds like overworked air conditioning units.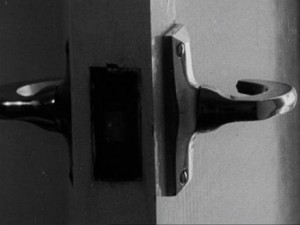 Jason: Funny, I've never experienced your work as mute formalism, much less a strident materialist encounter with the physical apparatus, or anything other than an opening up to the Real. Was Mark a sort of analysis where speech "realizes in the Symbolic" the empty spaces of trauma? Are the syntactical maneuvers of filmmaking your Symbolic vocabulary? Or is it at an additional remove? Is that moment which feels the rightest also the most formalized representation of a language which formalizes speech, but not actually THE language? Or is there a difference? How is that different in this case, this film, this arrangement of sensual objects, than in any other?
Mike: You've never seen my celebration of film grain in Song for Mixed Choir (8 minutes 1980)? Or the movie that offers up a series of intertitles asking the audience to "Please Stand" or "Make a sound only you can hear"? Materialist excursions, yes, every one. I'm sure you remember the movie that Ernie Gehr made by cracking open the lid of his now light-leaking Bolex that he almost covered with cheesecloth, allowing the blindsided film to be struck from behind, creating the barest of grain patterns, but no image. Yes that's it, only grain. White boy dared to call this movie: History. And after there was Mike Snow's reaction shot: At last! The first film! That was my home too.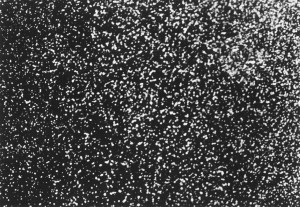 Mark (70 minutes 2009) was finished two days ago. So notes on its hope or making are at best speculative. Perhaps it would be easier to speak of it in the future tense. I don't know enough about the Symbolic, or the empty spaces of trauma to be able to answer your queries. Though I cried more than once as his friends, who I met for the first time in the weeks after his sudden death, delivered their testimony to my camera-heart prosthesis. And because I will never be one of those perfect filmmakers who are able to settle their three-legged vision machines at the optimal place, and let it run for the right amount of time, at the correct distance from their subject, and whose editing consists of the marriage of these perfectly present moments of witness, I need instead to load my pictures into the computer and pore over them again and again. Yes, I need to meet Mark's friends over and over at this moment of maximal impact. In the place which can't be borne, speaking words which can't be spoken, feeling only that which cannot be named.
It was my task to try to find a way to deliver these faces and encounters to perfect strangers. To try to impart to the movie something of the lightness and grace that Mark had as he floated into the room, or that airy singsong way he had of speaking. I tried to do this via editing, perhaps an obvious enough choice given that Mark worked as my editor for so many years. The rhythm of recollection may also be, as you describe it, "the formalized representation of a language." It is also a way to testify, to bear witness. Like the way someone moves their hands while they talk. Those hands are an accompaniment to language, but also, in their dance, something more. They point to something else. The hope of ghosts perhaps.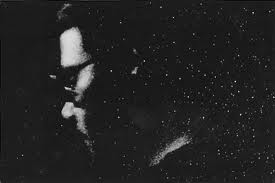 Jason: A related question: what's the goal? Not in this film, but in general? To produce pleasure? Obviously by pleasure I mean: affect, transformation, sensual and psychical vibration – in whatever flavor or register. Or instead, are you trying to produce meaning? Are they sometimes or ever homologous?
I'm going to stop myself here. I'll send this anyway, even though I think this is entirely the wrong line of approach. Totally wrong, in fact. I'm going to watch it again, and read something in Kaja Silverman, and then get back to you later…
Mike: What's the goal? You mean: what's the point? Why make anything at all in a world already too full of it? It's true, I often think of the moment when it would be possible to see every movie ever made. To circumnavigate the small world of movies. Surely there were so many centuries when a local library or church would contain the sum of all books or art available. My library, my world. But now digital media has allowed a promiscuous access, as you know better than anyone, inveterate downloader that you are. Is the aim of production simply to add to that relentless stockpiling of reproductions which various micro-niches are busily downloading and occasionally experiencing, perhaps as background to party chatter, or motion picture wallpaper murals while the news is playing? How lovely it would be to imagine multiple uses outside the usual run of avant safe houses and sanctified art templates. The immediate goal for Mark's movie, though, was something much more modest. To be able to share something of my experience of Mark with those who didn't know him. Call it translation. Or ventriloquism. Will it be enough?
I have just finished reading Primo Levi's Survival in Auschwitz. Its Italian title is Se questo é un uomo, and its earliest English translation offered the book up under a more faithful translation: If This Is A Man. In it, he speaks of a recurring dream he had in the Lager, dreams which began shortly after arriving.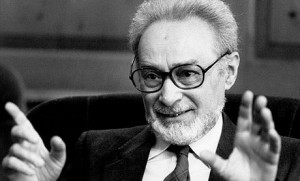 "This is my sister here, with some unidentifiable friend and many other people. They are all listening to me and it is this very story that I am telling: the whistle of three notes, the hard bed, my neighbour whom I would like to move, but whom I am afraid to wake as he is stronger than me. I also speak diffusely of our hunger and of the lice-control, and of the Kapo who hit me on the nose and then sent me to wash myself as I was bleeding. It is an intense pleasure, physical, inexpressible, to be at home, among friendly people and to have so many things to recount: but I cannot help noticing that my listeners do not follow me. In fact, they are completely indifferent: they speak confusedly of other things among themselves, as if I was not there. My sister looks at me, gets up and goes away without a word.
A desolating grief is now born in me, like certain barely remembered pains of one's early infancy. It is pain in its pure state, not tempered by a sense of reality and by the intrusion of extraneous circumstances, a pain like that which makes children cry; and it is better for me to swim once again up to the surface, but this time I deliberately open my eyes to have a guarantee in front of me of being effectively awake.
My dream stands in front of me, still warm, and although awake I am still full of its anguish: and then I remember that it is not a haphazard dream, but that I have dreamed it not once but many times since I arrived here, with hardly any variations of environment or details. I am now quite awake and I remember that I have recounted it to Alberto and that he confided to me, to my amazement, that it is also his dream and the dream of many others, perhaps of everyone. Why does it happen? Why is the pain of every day translated so constantly into our dreams, in the ever-repeated scene of the unlistened-to story?"
Perhaps every movie shares this ambition: to reveal the trace of someone who has been here, who looked like this, who left this mark behind. Every movie is a funerary monument, a crypt. But every movie might be haunted by the shared dream of the Lager: that the story it is trying to tell will not be understood. That the act of translation, the gesture of transforming what happened from a lived experience into media transmission, will render the story mute or unintelligible. Or perhaps the listeners are simply too distracted to notice, no matter what efforts of recollection are made on their behalf. The dead are busy waving on the other side, the graveyards are full, every day, every minute, there is another funeral. Who has time to remember? To bear witness?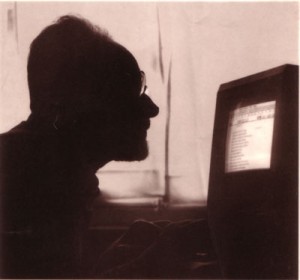 Pleasure not enjoyment
But wait. You are asking whether the movie has arrived out of a need to inform, to tell, to bear witness, or instead, to produce pleasure. Perhaps it seems disingenuous to say that I hoped that announcing my friend's death to strangers would bring pleasure. Then did I imagine it would bring me pleasure? My personal philosopher muse Mike Cartmell would name this enjoyment (jouissance), I suspect. Enjoyment, not pleasure.
"Enjoyment is difficult and dangerous and not necessarily pleasant. There's a lot of enjoyment in torturing yourself with your mean-spirited self judgments. There must be, otherwise we wouldn't keep doing it. Enjoyment doesn't always produce effects that everyone would opt for. That's pretty clear from the way in which people take up the sexual relation, so called, for instance. Or repeating steps that cause anguish or pain or grief. Why do you keep doing it? Must be something in it. Some jouissance. Some enjoyment. The exactions that you require for enjoyment. It's strict and rigorous, rather than mellow, pleasurable and relaxing. If the drive is ultimately the death drive, then what you're seeking is a complete cessation of everything. The drive seeks its ultimate expression in annihilation. Maybe that's the ultimate expression of enjoyment, though it would be unconscious. Why do people constantly rearticulate the same wayward path that brings them nothing but pain? They do it all the time."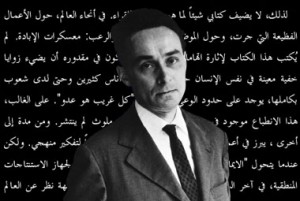 Perhaps this movie, this way of life, began somewhere after Public Lighting (2004), when I was waiting for a mission. I knew it would come by chance, probably by the telephone. When you don't leave your apartment much, chance encounters happen digitally, or at least at one remove, via tech prosthetics. It was Lisa Steele who finally called, asking if I would contribute a short work for an evening of new videos inspired by the work of Colin Campbell, cross-dressing Canadian video avatar. Three years later I had dragged myself across the doorsteps of some of his many friends and once loves, and waited as they struggled to remember, and cried, and drank themselves back to good cheer. I had met Colin exactly twice, for a total of roughly three clocked minutes. Do extras have stand-ins? I said hi at a crowded dinner table, strictly in passerby mode. And then there was a second chance when he approached at a Vtape opening. It was hard to believe we intersected so seldomly, though in our salad days the reigning art popes oversaw the catechism of film and video, so perhaps it was no accident we were never in the same room. The point is only this: I hardly knew him, and then I am party to the annual forget-me-not wakes on Halloween, when even the masks have tears.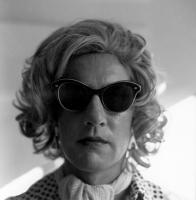 And then Mark died, and I rushed to that graveside too, staggered round the parking lot with his disbelieving parents, looked into all those hard, worn faces at the memorial and thought: yes, this is my home. He was my editor, the hired help, a bottom's bottom that I tried not to run up over in my rush to feed super ego interdictions. That settled after the first enfeebled months as we found a way through his need to be hurt again and again. We decelerated, and spent face time in the hopeless video co-op that someone else called home, pulling out the wires and cords and hard drives, peeking at our projects through the signal failures. I'm trying to bring this round to answering your question again Jason: what is the goal? Well, surely the goal wasn't to tell this storyless story, of a man I met so often and hardly knew. The one who could speak so beautifully about nothing at all and stay silent on absolutely everything that mattered. Like, for instance, the fact that he was so depressed he wanted to kill himself. For instance. The things we didn't say to each other. Perhaps that's what the movie is about. The offscreen space, the sidelines, the time it takes to get to the place you really want to be that you wind up spending your entire life in.
Or perhaps, in the traditional parlance of the avant movie scene, it is a demonstration of the maker's unique "seeing." Because one fortunate or not aptitude I seem to have developed is to be able to look into a face and watch it grow old and die, right in front of me. I am not projecting or imagining when I see this, I am not in the world of fiction, only documentary. It is the place I am looking out from, every day is fall or winter, everything is dying, falling from the branch, withering, fading, disappearing. Every face I loved is gone. And in Mark's movie, with its eruptive and restless shifts, there is, or so I imagine, a sense that the leaves are turning, the face in the window is turning, the hands are turning, and it's all rushing by too quickly to be fully received. Until the witnesses appear, that is, in very long shots, and they are granted a ground and solidity exactly so they can reaffirm, in language, that there is no ground or solidity. That all this will fade and die.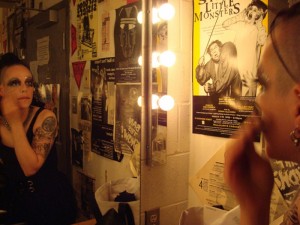 Kristyn Dunnion appears in a nine minute shot, for instance, in her green Mickey Mouse T-shirt, squeezed down into the other end of the couch, while the camera rests on her end table, bringing the crystal vase sharply into focus in the foreground, while she remains on the other side, a little soft, and more than a little hurt, crying out the pain of losing him. Recalling the last time she ever saw him, when, impossibly, he rehearses his own death that would occur only two days later. Flopping on her desk in a parody of dying until she makes him stop, the cool punk queen brought up and over the edge, and then she gets to tell him what we all wanted to tell him. You matter. What you do and how you do it matters to me. She tells him it wouldn't be worth living in the world if he weren't in it. Which he takes, somehow, as an invitation to depart because there is nowhere for a sentiment like that to stick to him. There is no shelf to put it on, no bell jar it might be kept alive in, not even for a few more days. Instead he takes his curtain call, "Oh thanks," and with a whisk of his scarf he is gone. Well hung and snow white tan. How did Paul Celan put it? The hanged man chokes the rope. Perhaps that's what the movie is really about. To show how you practice your death in front of your possibly best friend who steps up and tells you exactly what she's supposed to say and then you go right on ahead and hang yourself. Dying. Everyone and everything can't help themselves from rushing towards their death, and perhaps by finishing the movie I hoped I could hold that up a little. Perhaps I even wanted to make a movie that would kill death, the way that Frank Cole did. He wanted to call his last movie Death's Death. Such was his conviction that he crossed the Sahara by himself, along with a few trampled camels.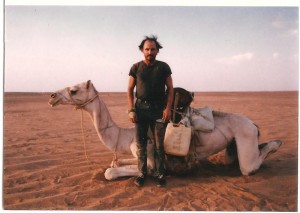 "The reason why I crossed the Sahara Desert by camel had to be kept a secret. I will explain why, later. The Sahara Desert is 7,000 kilometres wide and took eleven months to cross. I was thirty-six: young, extremely fit, extremely determined. For now I am only going to explain that I did it to prove something. I could prove it symbolically, not scientifically, because I am an artist not a doctor. But I believe that symbolic proof might inspire others to discover scientific proof. Nothing is impossible… Mom, I am trying in my own way to keep him alive. When you asked for my help to bury Gramps' ashes, five years after his death, I secretly kept a vial of them. I never told you because it would have hurt you. To know that I still couldn't let go of him…There is no difference between an animal and a man. I realized this the day my dog died. It was my first experience of death. I was ten and stood crying as my mother and father buried him in the backyard. There was a group of people watching from next door. One of them came over and wanting to comfort me, asked if I would like to say a prayer? I screamed, horrified, until he went away. Did he think I was going to pray and thereby show acceptance? I was beside myself with grief. Never before had I felt such grief. And I was stunned by how my dog looked before he died. He smiled at me, and I had suddenly realized how human he looked. No one gathered there tried to comfort me again. Even my mother and father realized it was impossible. They knew I was never going to accept his death. It was from this moment on that I was never going to accept any death at all."
Refusing death, he crosses the Sahara, chanting to himself with every footfall the opening four words from T.E. Lawrence's Seven Pillars of Wisdom, "I loved you so…" and then adding, "dear gramps." For eleven months. How far does one need to go to create a picture? To create montage (not the chance encounter of a sewing machine and an umbrella on an operating table but: his death and my life). The "secret" that Frank is keeping, that he whispers at the head of his year long diary, drawn out in exhausted entries at the end of a day's trek, is that he wants to defeat death, at least symbolically. Surely, if a man can cross the Sahara Desert alone, then death itself can be defeated. Can't it?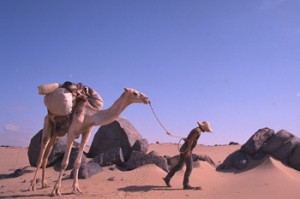 Frank survived his miserablist crossing, and then he went back to do it again, and was jumped by bandits in Mali and murdered. Perhaps he was also looking for a mission when the Sahara called, and once he answered, he couldn't keep it from calling again and again. Until death do you part. Paul Sharits made a movie called T,O,U,C,H,I,N,G (1968). It is thirty six minutes long, a hyperbolic six-sectioned short featuring intensely flickering solid colour fields, which are occasionally interrupted by single frames of an eye operation, a close-up of intercoursed genitals, and poet David Franks holding a pair of scissors around his tongue. On the soundtrack one can hear the word "Destroy" repeated again and again. The hope, as Sharits named it then, was to "destroy destruction." I think one can hear, in this needful mantra, an echo of Frank's inclination to kill death. Here is Sharits in his own words: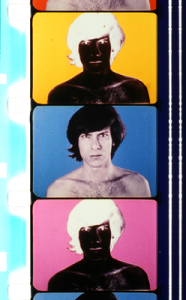 "I've given the impression at times that meditation itself was a major formative and generating source for the mandala films, but another reason they have that form is the magical aspect. This is not magic as Crowley would define it, this is a more personal sense I have that we make things, and if they're devoid of normal usage then it's possible, if they're structured in certain ways, to have other effects. They have other usages that I can't define exactly, but would name "magic." I don't mean magic in the "magician" sense of conjuring up an illusion. I mean an object, or an experience, that is charmed. One traditionally charms objects by making them oneself, or at least acquiring the materials oneself. This is one prerequisite of magical objects. And although you may be using very classical principles, another thing that's important is your intention, which is an invisible quality. You really have to believe, and belief can't be measured except in the effectiveness of the experience.
I don't mean for my films to be magical to strangers. In many ways, I direct them to people that are close to me. I understand that Harry Smith at one time did not care to show his films to the public because he felt they were magical and were addressed to people he knew. I don't know if you can address this kind of magic to strangers. I don't know if film can do those kind of things to people that you don't know, care about or think of while you're making the thing; because part of the ritual of construction is intention. Piece Mandala/End War has a great deal to do with the relationship with my wife at that particular time. We are separated now, but at that time we had been separated for a short while and we got back together. Then the form crystallized for me: how could I make a film that would have a magical effect in our relationship? The film is dedicated to her.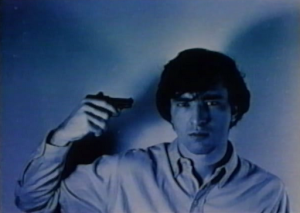 There's an image in the film of me shooting myself, that is also un-happening. I don't what suicide is like, but there are other forms of suicide that I've practiced in my life that allow a rebirth. They're not pleasant, I think of them as a form of death. Giving up whole frames of reference. One evening in the country, in the company of several very close friends, my wife and I performed a ritual of throwing away the charmed objects of our marriage. This was an event that my wife programmed for me to understand her frame of reference, so we threw away our wedding rings. What we were trying to do was find new levels of coordinating our relationship and get more intense.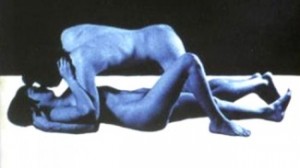 A film like T,O,U,C,H,I,N,G is trying to negate certain forms of negation in several people, including myself. This film is directed towards a couple of other people who, like myself, are self-destructive. I wanted to frame this for us to study and respond to. The dedication of the film has never been formally accepted, and I believe it has been informally rejected by my brother. I don't know if he's seen the film or not, that certainly isn't the level on which the acceptance or rejection would occur. But it was a film for him and for the people in it. The main image shows David Franks, a very close friend of mine, who I think is a very fine young poet, and his – how shall I say it, we have to be careful about this on tape – his lady at the time. She appears in the film scratching his face. It was a very intense occasion when we filmed this. Of course she didn't really scratch his face; we applied streaks of glitter to his face, but we had to do it in such an intense psychological manner that she fainted. I became very incensed and had to transcend my personal feelings to care for my friends and insist, absolutely insist, that she get back and hold this posture properly, and become almost trance-like while shooting. It was a very intense occasion, part of the process of charming and investing the object-film with these intentions and vibrations, and so forth. Although it's been condemned at times as being a sadistic work, I feel that the film essentially has to do with healing. It's anti-sadistic." (Mental Funerals: an interview with Paul Sharits by John Du Cane and Simon Field (London, 1970)
A cinema of magic, made for a handful of familiars, a closed circle, a private ritual. Is that too little to say? Or too much? To try to put an end to endings, to destroy destruction, "to negate certain forms of negation in several people, including myself." How's that for the intentional fallacy? Or this one: "I wanted to frame this for us to study and respond to." Do I even need to add that Sharits is now dead, and that he died by his own hand? Perhaps, by making this movie, I am trying to grant myself a little "extra time" that all of my dead friends won't enjoy. Though mostly I am busy, like Frank and Paul, laying down with the corpses. Three years has been a long time to spend inside Mark's coffin, and there has been more than a little doubt that the lid would be ever be lifted, or that if it would be, the person who crawled up out of there might be hardly recognizable. I would like to name this movie as the lifting of that lid, though it is also the graveside vigil, and then the dying, and then trying to kill death, or to unkill myself. I watch the bullet that pierces my heart leave me in reverse slow motion, the exit wound in my chest closes around the impact, the shreds and shards and blood fall back into my body, the bullet returns to its warm chamber. And here I am again, answering questions. Who are you again?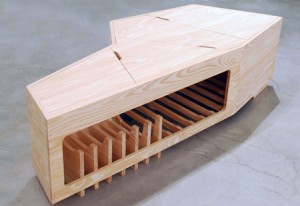 Jason: "In the place which can't be borne, speaking words which can't be spoken, feeling only that which cannot be named." I think this is what is known as the empty place of trauma. This is exactly why I think appeal to the 'Symbolic,' to psychoanalysis, is the wrong approach. The form that recollection takes might be a representation, but the rhythm is just that, like a felt pattern, a vibration, an intensity. The editing is the 'something else' that isn't reducible to the inter-subjective formalization that is language. Editing asks a question, makes a fissure, indicates an empty place — the space around hands moving in the air, complicating what is being spoken. I absolutely agree. And when I say spoken, I don't only mean with words, but with whatever formalized vocabulary…
"Why make anything at all in a world already too full of it?"
This is your question not mine. Mine was: what is the goal?
"The immediate goal for Mark's movie, though, was something much more modest. To be able to share something of my experience of Mark to those who didn't know him. Call it translation. Or ventriloquism. Is that enough? Perhaps for someone, sometimes."
And there it is, the goal. Metonymy… The encyclopedia Britannica allows this on the matter: From the Greek mesa "change" and onuma "name," a figure of speech in which the name of an object or concept is replaced with a word closely related to, or suggested, by the original, as "crown" to mean "king" ("The power of the crown was mortally weakened.") or an author for his works ("I'm studying Shakespeare."). A familiar Shakespearean example is Mark Antony's speech in Julius Caesar in which he asks of his audience: "Lend me your ears."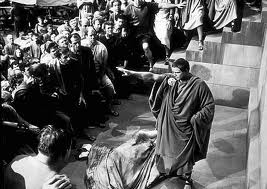 Metonymy is closely related to synecdoche, the naming of a part for the whole or a whole for the part, and is a common poetic device. Metonymy has the effect of creating concrete and vivid images in place of generalities, as in the substitution of a specific "grave" for the abstraction "death." Or perhaps a movie for a life? Viewers count their pictured times in minutes, in totalized running lengths, while makers tend towards frames. How many frames does it take to touch the side of her face? To illuminate the other side of that glass bowl? And how many frames does it require to conjure a life? Perhaps the cinema of biography labours beneath a hieroglyphic fantasy, that any moment can be excised, the moment when a camera happens to be turned on for instance, and that moment can stand in for every unpictured activity. There is your friend Mark chowing a bowl of noodles, and how cleverly you've collaged him with an X-rayed skeleton digesting, as if he was swallowing his way towards death. Is that truth thirty times a second? And how many frames is someone's life worth exactly? Fifteen minutes of fame equals 27,000 frames. Would that be enough to tell the story of your life? Or your friend's life? I ask already knowing the answer of course, the movie, as it currently sits, is just shy of 70 minutes (or 126,000 frames). How to escape this cruel accounting, the summary reduction that occurs whenever a name is dropped into conversation. Oh him, he's so… There, I've just managed him in one word. And her? She can't help responding by being so very… And there they are, the unhappy couple. A couple of words, a couple of frames. How to stop this short circuiting? Perhaps by the method you've already devised, endlessly revising works until eventually withdrawing them from circulation entirely. What your movies suggest is not a rush to judgment, but a temporary suspension of judgment, followed by a slow withdrawal, until they slip out of view entirely.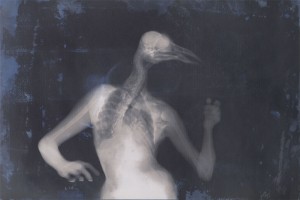 What images are on offer that stand in for Mark? The movie opens with a movement underwater, a tangle of boy's legs, a rush of bubbles, and then swimmers make their way to the surface. This gesture of surfacing summarizes the entire movement of the movie, doesn't it? Of bringing what belongs below ground into the light. And what do we find when we surface? A picture of your friend in a canoe, massively slowed down. While we are once more at high noon, in the bright light of day, what we are seeing, or what you would have us see, is something like the unconscious.
"With the close-up, space expands; with slow motion, movement is extended… slow motion not only presents familiar qualities of movement but reveals in them entirely unknown ones 'which, far from looking like retarded rapid movements, give the effect of singularly gliding, floating, supernatural motions.' Evidently a different nature opens itself to the camera than opens to the naked eye – if only because an unconsciously penetrated space is substituted for a space consciously explored by man. Even if one has a general knowledge of the way people walk, one knows nothing of a person's posture during the fractional second of a stride. The act of reaching for a lighter or a spoon is familiar routine, yet we hardly know what really goes on between hand and metal, not to mention how this fluctuates with our moods. Here the camera intervenes with the resources of its lowerings and liftings, its interruptions and isolations, it extensions and accelerations, its enlargements and reductions. The camera introduces us to unconscious optics as does psychoanalysis to unconscious impulses." (The Work of Art in the Age of Mechanical Reproduction by Walter Benjamin)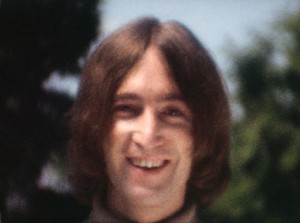 What is being isolated, in this instance, is the look on Mark's face, which turns from a frown to a smile. How very unlike that rash of Fluxus movies made in the 1960s, like Yoko Ono's Film Number 5 (1968), which shows John Lennon slowly breaking out into a smile over the course of 51 minutes. Instead, Mark's into-the-sun grimace turns to face the camera waiting for him at the head of the canoe as he shines his winning smile back into posterity. It's nothing really, in real time it would be a harmless camera mugging, scarcely noticed, but here, underlined with an opening voice-over riff, it becomes the thing itself. It's like watching a magician pulling a bird from his sleeve, Mark's art of concealing is not only revealed, but your voiced captioning suggests that this is his primary mode of presentation. You unwrap him, cruelly and forcefully, before the opening title announces his name, and captions his pictures. But you are never so forthright again, instead, it seems you are content to plunge down below the surface of the water, all of Mark's unspoken and left-behind darknesses will be hinted at, but never finally unveiled by the rest of the movie. Instead, you make a careful stepping through the landmine of personality, and trace an outline, content to offer us glimpses and impressions, glances in place of stares.
Early in the movie we see him in a rare sync sound moment. He is at home, making a tape for his parents which will show both his house, and himself, to them. After a moment in an indeterminate space, where it is difficult to make him out over his girlfriend's shower room crooning, he moves to the mirror. In this scene his parents and the mirror stand in the same place. Both make him visible. They show him to himself. But what do we learn of his parents? His father is a shadowy and unspeaking presence, while his mother signals disapproval of his sloppiness and dress, and points out the marks on his arms where he cut himself. Silence, disapproval and the recognition of pain. The father's brother dead by suicide. Perhaps all this (and how much more?) waits for him in the mirror.
Mike: There are moments in any extended edit session when it feels that two worlds are being joined across a cut. After this impossible, never-before-thought union, nothing will ever be the same again. Or that's how the fantasy goes. In Mark's archive I found a tape of a tape showing Mark strolling across a stage at a vegan fashion show. Mirha also lit up proceedings, and I'm guessing that it was her participation that prompted his own. He appears in various guises as the offstage models careen from one costume to the next before taking another turn in the spotlight. It is an unlikely role for Mark, to say the least, and I couldn't resist pulling out a moment when he is striding in almost-green trousers and suspenders, and with one hand at his hip (had he received instructions? Was he posed?) the other slowly turns at the wrist, as if he was sculling in slow motion water. This small hand gesture says: aren't I fabulous? Look at me all glammed up!
This runway fragment is dropped into a section of the movie where his mother Zorka talks about his depression and the marks on his arms which were the result of teenage cutting bouts. From this small turning hand the cut delivers us to Zorka's hand moving up and down her arm. "Do you remember he has these marks on his skin?" How very low he must have felt in order to produce this self-scarring. What the edit insists on is the relation of the low and the high, the self as show business, and the showing of pain. This alternating current is a particularly queer confection, lying right underneath the queer showbiz glam of the fashion shoot there is trauma and shame, those hands baying for attention also wielded a razor, not so many years back. As neighbours, these moments appear as two sides of each other, a necessary union. The more than occasional extravagance of queer pride carries some of this dark freight, and while Mark's everyday presentation style was more indie punk, the long scarves and lighter-than-air ballet step showed his queer heart at work.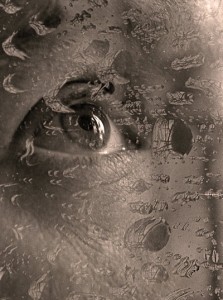 Jason: How does this movie stand in relation to your Song for Mixed Choir (1980) or more generally that other practice which apparently took its cues from canonical minimalism?
Mike: Song was a first step, but not an establishing shot. It is filled with grain turning, the pictures are vague and very much in the background. What has been carried across thirty years? Certainly not myself, I understand that every cell in my body has changed at least five or six times since then. In every important understanding of the term, I am not that maker, and it's not my movie. But there may be hauntings which continue to shadow the present. For instance?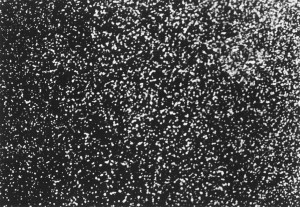 There are at least two important schoolboy lessons learned in the emptied-out screens of the formalists. The first has to do with waiting. With our new flash digital cameras the prospect of waiting for a picture seems a kind of science fiction of the past. A relic of attention. But while watching Ellie Epp's Trapline (18 minutes 1976), or Rose Lowder's Rue de Teinturiers (31 minutes silent 1979) and a thousand other long short movies, I learned to wait.
Here's what Ellie Epp says about it: "Technically, duration is something quite particular — when you keep seeing something that doesn't change very much you stabilize into it, you shift, you get sensitive, you cross a threshold, something happens. It's useful for anyone to learn to do that. It's an endless source of pleasure and knowledge. And yet it's often what's hardest for people who don't know it as a convention. It's the central sophistication of experimental filmmakers. We all had to learn it. We probably all remember what film we learned it from. I learned it from Hotel Monterey, which Babette Mangolte shot for Chantal Akerman. Almost an hour, extremely slow. I made the crossing. It was ecstatic. What it is, is this: deep attention is ecstatic in itself."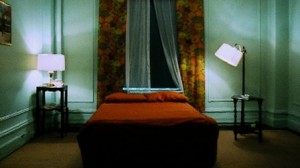 Deep attention. I could also sit on a cushion and find the same riffless riff, becoming only too aware of my citta vrtti, the turnings of consciousness that I lay over everything in front of me like a thick slab of chocolate cream. But I learned to wait in that period, so I went over to Mirha's apartment, day after night after day, after she had put out a general call. Because the unthinkable thing, the thing that could never happen, had occurred in their home, she felt unsafe for a time, and asked if people might come by and sleep on the couch. It seemed the least I could do. And even better, there were dishes to be done and cats to be fed and Seamus, their little Shitsu dog, could be walked. In other words, I might actually do something, instead of just staying at home and feeling worse. And eventually doing something meant bringing a camera around. I asked Mirha if it would be OK if I made some pictures of their things, their books and wall pictures, the small totems of a life together. The cats of course. And as Mirha brought an extraordinary degree of performativity to her everyday life, it quickly became clear that she didn't mind having a camera around at all. On or off screen, she always spoke with an astonishing and accelerated candour. I recorded over many months, with absolutely no goal in mind. There were no scenes I was trying to put together, and we never sat down to do a formal interview. I would come and hang out and do some more dishes and sometimes I would shoot and sometimes I wouldn't. I was waiting. The work was waiting.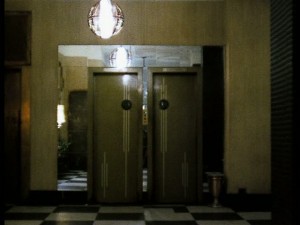 The second lesson was about light. The way light strikes the side of a face or the edge of a table. What began happening with Fascination, my sideways biography of Colin Campbell, is that I started shooting again, after years of working mostly with found footage. And what I was shooting, most of the time, was light. Though this light might appear in different guises. Like an icy view out a train window. Or Esma's hands on the curtain. Or Thomas sitting beside me on a bus trailing the outskirts of Mexico City. There are moments running through this movie, many taken with my nephew, where this formalist disposition rears up again and again. Of course, none of that makes Mark any more real, perhaps it is only a habit, an aping mechanism, though it helps contribute to what you named as the work's "ass loads of beauty."
But how does a movie filled with grain turning about the screen relate to a portrait of my friend? I feel I am coming out of a tradition which has been consumed with the signifier, with a meticulous examination of how meaning is made. This orthodoxy is still well represented almost anywhere the term "avant-garde" film is deployed, which has become a genre denotation, like science fiction or film noir. The emulsion fetishists, the emphasis on hand-made and first-person everything, the authorial presence, the eternal themes (memory, absence, time…), the sense of a tradition reasserting itself, the codes of production (pass the Bolex please), all this is familiar. And while there is still beautiful work being done in this arena, it is not where I am, it's the home I've already left behind, though it continues to mark me.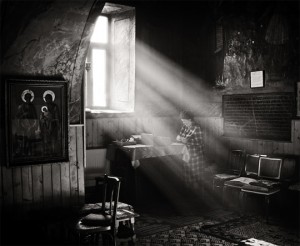 For the past dozen years I have been working in video, and materialist reflections seem less relevant, perhaps because of friend's deaths which suddenly render all-night materialist excursions less pointed somehow. Editing video occurs via computers which convert material tapes into immaterial timelines and flows, and likewise "video" itself is a catch-all term for whatever is sparking pictures this week, whether it's high 8, dvcam, beta sp, or the multi-headed format universe known as "high definition."
Earlier materialist practices have been reseated in an effort to sustain what we used to call open texts along with spectators as authors. The question of how meaning is made is no longer confined to, or teased up out of a rumination on materials, instead the work takes up Jameson's picture of the postmodern as a flatbed truck, happily gathering fragments and producing, or attempting to produce, montage, through a juxtaposition and arrangement of parts that finds its cues in ethics, the first limb of yoga. How close should I be to this face that is shedding its mask, and can't hold itself "in" any longer? And what does it mean to create a biography which proceeds via quotation and digression, where moments of Frankenstein, The Island of Dr. Moreau, The Invisible Man and Twister, are secreted between confessional tracts? How to manufacture a trans-normal world, where the question of living in the right body appears as natural as living in a townhouse with more than a dozen cats? How to give in to the mystery, the not knowing, the not willing to name and tell the story, even when telling it offers such quick satisfactions. Isn't this what "everyone" wants after all? To be told. To convert this life into a story that can be told? In order to refuse this, what other pleasures might be found, that he might have looked out and named as his own, when he was still around to do his own calling? Again and again the haunting of this question: what would Mark do? What would Mark want?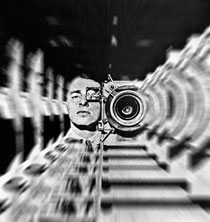 Jason: Your reference to Vertov is interesting, partly because of the contradictions his own work produced. In conflating camera and eye, he attributes to a machine the faculty of seeing, which is in fact a human behavior. Cameras only record. But for him, cameras not only see, they see better than humans; they not only see the truth, they see it better, and more often. Depending on where one goes from there, cinema either bears the potential to violate the space of representation, in favor of the real, merely by exploiting its own properties, or it produces a deeper truth, a real beyond the real, which only it can see. You seem to make a similar argument, I think, but you also argue that it's something that you can't do. Presence is possible, but not for you. Is that right?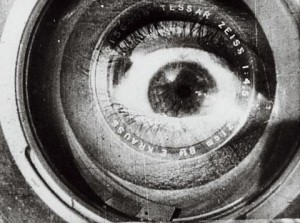 From Silverman per JLG/JLG: "Godard suggests once again that the seen precedes the seer — that our perceptions are a gift from elsewhere. Extraordinarily, he also maintains that the seer himself emerges out of what he sees: that the visible world not only gives itself to him, but gives him to himself."
"…all receiving and giving quickly succumbs to the logic of power and exchange; the gift of the world is consequently something we must learn over and over again to accept and to return. Like all egoic structures, biographical authorship is also not something from which anyone can definitively emerge; as Lacan tells us in his first seminar, we can enter the imaginary register, but we cannot leave it. The death of the author is thus better understood as an ongoing process than as a realizable event."
By all means montage all this into something useful. I have just one request: retain as much of its jagged and episodic quality as you have a taste for, actually a bit more. Resist the urge to smooth the flow, as a favor to me, as an accommodation to our sometimes antagonistic pleasures. I'll try to get to how Mark might or might not be operating mimetically, and camera anthropometrics (not actually a word) this afternoon, hopefully.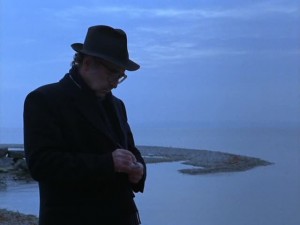 Mike: Mark's death sent me in several directions at once, including a rectangular blue cushion where I observe respiration each morning. It's hard not to notice, in these pre-sunrise sets, that the floor never refuses me. I can touch the indifferent walls of my apartment, climb the stairs once or a hundred times, all without their protest. I write this in response to your noting that "the seer emerges out of what he sees." Of course you're right. It's all here, already.
Wislawa Szymborska: "The window has a wonderful view of the lake,
but the view doesn't see itself…
All this beneath a sky by nature skyless
in which the sun sets without setting at all
and hides without hiding behind an unminding cloud.
The wind ruffles it, its only reason being
that it blows.
A second passes.
A second second.
A third.
But they're three seconds only for us.
Time has passed like a courier with urgent news.
But that's just our simile.
The character is invented, his haste is make-believe,
His news inhuman.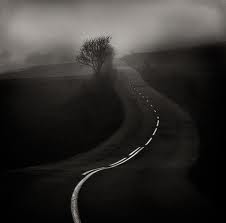 The material investigations of my former avant life, it might be argued, are also trying to find the truth of what is really there. What is the nature of this emulsion, this transport of sprocket holes, this projector beam? What do they do, how do they operate? Like the wall perhaps, or the floor, the camera never refuses its subject. No matter who is placed in front of the lens it does not find them either attractive or repellant. Perhaps these objects, this floor, has much to teach me after all.
You ask: is there a truth that only the camera can see, or that the camera can make visible? Let's take Mark's friend Lauren as an example. I show up at the allotted hour, on Tuesday morning, just as Lauren and Karol, her technical backbone and once partner, are finishing up their hour- long animal rights radio program, inherited from Mark and Mirha-Soleil. It's called Animal Voices. I don't say hi because they are busy and on-air, I simply set up my camera behind Karol and start shooting right away. Shoot first, ask questions later, right? Lauren can see me through the glass in the studio and motions to Karol, who is in the control/tech room with me. She's talking about a local fundraiser but she flicks over at me with her eyes and Karol turns around and laughs with an exaggerated shrug of his shoulders. Wordless introduction accomplished.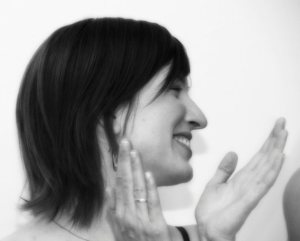 We shoot in three different studios, all in the same building. The last one is small and dark and quiet, it's later that afternoon. I've made Lauren say, "My name is Lauren Corman, and I was a friend of Mark" over and over, as if she was an actor, rehearsing the part of her own life. She keeps talking, and there's something about the way she says "Mark" that makes me want to cry, because of the way she holds him in her mouth, I don't know what it is, and because we're talking about Mark, she mentions him again and again, so I am feeling beside myself and not really concentrating on the fact that much of Lauren's recounting isn't filling in this pressing question: who is Mark? Why is he important to her? Lauren says that it's difficult to come here (to the radio station) sometimes, because the building is filled with his ghosts. A quiet knock on the door immediately follows, and it's not a ghost, it's Karol. I didn't know then that he was already becoming a ghost too. The ghost of Karol asks: is everything OK? Looking over at me through the crack of the door, through what's left of the light that can't make it all the way over to what's left of his body, or what is left of me, when I am looking through my camera. I think yes, already yes, this is the scene I will use in the movie.
Karol stands in the crack of the door with a built-in radio voice, so softly smooth that I can nearly hear the anger in it. Like Mark perhaps. When the door closes something changes inside Lauren, she has been released from some duty it appears, and tries to summon through her grief and bad feelings and uneasiness at being in front of a stranger (and worse, a man) with a camera, what she feels. Lauren continues speaking about Mark by not speaking about Mark. What is there to say about this phantom, this invisible man? "I was mentioning this to Kristyn that Mark was a presence, and it's really difficult to describe a presence in words. He made you feel good, it was like being around a radiator that was warm and kind. And I felt like if anybody met Mark, I think it was this unstated thing, that we all knew he was probably one of the best people we'd ever met."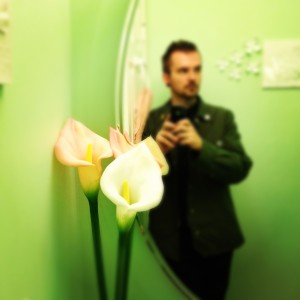 There is someone at every funeral, every shiva, every gravesite, who says exactly these words. The designated mourner. The best friend overcome. The forgetful glance of a word that swallows all the other words. Call it a shorthand for grieving. But it is at this moment when Lauren stops, and this is the crucial point. She is a prodigiously articulate scholar, but in this instance, faced with the impossibility of these ghosts, her words are the set-up and background noise, and the camera stays close to find each and every one, until at last the trail of words smudge and stop, and she tries to find expression for what lies beyond that place. Her real feelings perhaps. Her voice breaks and she cries. And she goes on talking but those words don't matter either, what is important is this break, this wordless moment, which becomes visible only because of the words around it. It is in this moment that Mark at last appears between us, and in front of the camera, and all the nameless strangers lurking behind the camera. His absence is all there, his ghost has finally stepped into the room with us, and somehow I know my camera is smiling, even as I am crying right along with Lauren. When this moment passes, the ghost is gone, and we pack up and thank each other for what I wonder, and then leave. Would we have found this perfect absence without the camera's relentless pressures? The project, the possibility of remembering him, the horrible, even likely, eventuality, that even those who were very close to him would fail to conjure him out of their words and memories, all this lay beaming forth from the camera's not so beneficient wound of a look. You mention the death of the author and I have to nod again and say yes, exactly that. The author of this movie is Mark, and it was only through his death that the work could begin at all.

The Pleasures of Waiting: Jean Perret and Mike Hoolboom in Jihlava
(Jihlava International Documentary Film Festival, October 30, 2009)
Before the beginning
Mike: Every introduction hopes to offer its audience an approach. How can we find our way towards this impossible subject, this new face? It is a problem that occurs often in the cinema, where we are so often introduced to strangers. Before they arrive some preparations need to be made, the welcome mat laid out, the table set. What is needed most of all in order to make an approach, is time, so that when they finally arrive we are all living in the same time.
This necessary time of waiting, this time out, happens very rarely on television, where new faces appear onscreen instantly. And are instantly replaceable. But in the cinema there is often a kind of pre-story, a waiting room if you like, before their face appears, before the curtains of the story part so we can meet them at last. Dearly beloved we are gathered here today. Jean Perret is a friend I have learned to wait for, and I hope you will wait for him with me. Before he comes to speak with us, I would like to tell you a story about waiting. What I am hoping to do, in telling this story, is to conjure this waiting room again, a room which will create a time which we'll all have in common, so that when Jean speaks, we might be able to hear him. You could think of it this way: we're going to synchronize our watches.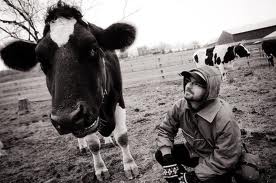 Sophie
Let's begin with a woman. Her name is Sophie Calle, a famous French artist, but one who is determined not to let her large name keep her from the wound of living. Of taking the next step. She's in America for a show, a talk, a lecture, a meet and greet. In the art world they call it, in a moment of irony perhaps, an opening, although if you've ever been to one, you know that there's very little opening at an opening. But because of her determination, because of her uncanny ability to shed her name and walk right past it, she meets a tall, handsome American stranger. I can't remember his name, let's call him Greg Shephard. Greg tells her things she's been waiting a long time to hear, and maybe they have a night and then the night after that, and then she has to go. It's time to go home. But not before wringing out this promise from him, that he would come to see her in Paris, on a spring afternoon in May. So she gathers up her entourage of personality accessories, and steps on the plane and disappears. How many months later she waited for him in Orly, looking out over the same pier that Chris Marker's alter ego — the one who lived only for the future — was murdered in, not once but twice. Time travelers carry their own double-dealing wounds. She waited all day but there was no sign of her American lover, so she went home, looking for some way to hold off the disappointment.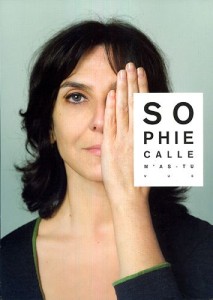 Waiting. I am waiting for him to come and talk with us. And while waiting, I'd like to share with you this story. Like all stories, it takes the place of something, or someone, that is missing. Isn't every story, a story of waiting? And isn't every story of waiting, already your story? The one you keep telling yourself, no matter how often you try to stop.
Love
It's a year later, yes, exactly one year later, on the same afternoon in May, and there he is, our American cowboy, arrived at last at the Orly airport in Paris. Where is she, he wonders? Why isn't she here? He writes her a postcard from the airport, then catches the next plane back. Now this is important to remember. He doesn't send the postcard to any ordinary destination. Instead, it goes to the maestro of romantic obsession, the French artist Sophie Calle. When she receives the card, and realizes that he has indeed kept his promise, and his appointment, exactly one year later, she comes to a sudden realization. This is the man I have to marry. I will go to America, I will step into his not-quite-functioning, larger-than-life automobile. Together we will go to Las Vegas, and I will become his bride, never having to leave his car. American style. This is the man I need to spend the rest of my nights with.
How does one begin to speak about waiting, its necessity, the particular joys that waiting makes possible? How to step over our usual responses (like boredom, or irritation) in order to sit fully in the present moment of our waiting? Or to put it another way: how does waiting make love possible?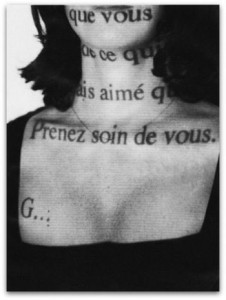 Master of Waiting
I would like to introduce you at last to someone who is a master of waiting. He worked for many years on radio, asking questions that were smarter than the answers. Perhaps you've caught up with him in a more recent incarnation, as the director of the Swiss documentary festival in Nyon. And watched him make introductions more memorable than the films he longs to wait for. He grants words to the invisible place between pictures, before pictures, before the moment of falling in love. How could we possibly wait a year, from one May afternoon to the next, in order to uncover the rest of our lives? In order to find a way out of our usual habits which are always keeping us from falling in love, over and over. Jean's words belong in this place, in this year of waiting, which he converts into a rare and perfect pleasure. How much I enjoy the period of waiting for movies to begin, or best of all, when Jean stands before the movie and speaks. In the movie theatre, Jean grants us this moment of pause, this moment at the threshold, before the beginning. He lets us walk into it, and stand for an instant before the cascade of pictures begins again.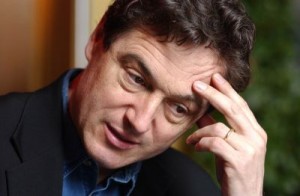 Experimental Filmmaker
Three years, four years, five years ago, I began to ask him questions with a tape recorder, and out of those recordings came a small book, offered for free on the internet, called Touching Pictures. Tonight's conversation is an extension of that gesture, that talk between friends. Friends who have the time to wait. To wait to talk.
When I met Jean, in the living room of Peter Mettler, I was what they used to call an experimental filmmaker. I was interested in film emulsion and materials, with duration and the theatrical setting, and with dying of course, and AIDS, and therefore love and death and memory. But when Jean met my work he saw some wayward growth of the documentary, some mutant fungus, and I have thought of my work this way ever since.
Like any artist he offered me a picture and I stepped into it. I am grateful to him for that, for allowing me a way out of my own dead aims and ends. How small the avant-garde feels for me today, how very traditional it has turned out to be, just another genre like the rest. I can see, from my vantage of a few longer-than-necessary decades, the very young and very old remaking someone else's greatest hits. But in the untelevised documentary there is a chance to rub together these two traditions: the first, the avant-garde, which is concerned with the signifier, with how meaning is made, the building blocks, the materials, the thing itself. And then there is the other world, in which I am a stranger and latecomer, the world of the documentary, where cameras are pointed out at someone else, striving forever to find the correct distance. Each documentary movie is haunted by this question, which is also a question of friendship: how close should I be? How far away should I be? Jean, could you come up here and join me?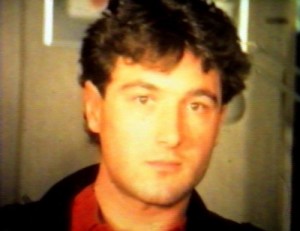 The Evidence
Jean: Before I say a few words, I think we should look at the movie you've been working on about your friend. You've named it after him, Mark. Let's see the evidence.
(The first ten minutes of Mark (70 minutes 2009) is screened.)
Two Kinds of Memory
Mike: Could you remind us again about the two kinds of memory?
Jean: One important distinction in French is between souvenirs and mémoires. The souvenir is the very near recollection of what you've lived, seen or experienced. The souvenir is already a story. Mémoires, on the other hand, are unreconstructed elements made of rough cuts; a pre-story. In psychoanalysis, you try to retrieve from your unconscious, elements which arrive in very rough shapes. To speak of memory is to speak in fragments, and it's interesting for cinema to look for these rough elements of memory, rather than souvenirs. To gather rough scenes of what has been experienced, rather than pre-digested tales. That's the difference between television and cinema. Television is at the level of souvenirs while mémoires belong to the cinema.
Memory is a non-organized story, an ensemble of rough shapes. Your movie is also made out of rough fragments and step by step you are going to try to find ways to go through your mourning process. The souvenir is a finished story, but memory is something else. Memory is not directly submitted to censorship.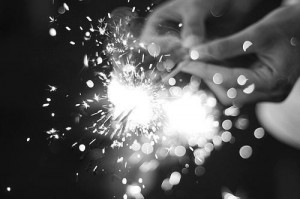 Rough Fragments
Memory is related to the unconscious levels of our mind, and I'm afraid to say it, but this way of making films is very rare in film schools around the world. Why? Because we see so many films made by students who have no idea about this kind of work on memory. Because of these rough fragments, which are part of the memory of your friend, you know how much you have to pay attention to each fragment, each little part. That's the second thing making up my pleasure. I can see how well done it is, how carefully articulated each part is. Rough fragments arrive in your desire to tell this story, and then each fragment becomes part of a very complex ensemble.
Mike: What are the rewards of chasing after the mémoire? Aren't they likely to be moments which confuse an audience, or alienate and threaten, filling strangers with repulsion and disgust? "I don't want to see that, I don't want to hear that, I don't want to experience any more of… that." And even if they can be excavated, and at last tucked into a work which has structure and coherence, isn't this a way of exerting mastery, of exercising further control over the wild and untamed parts of our lives, and of the lives of others? Is there any real way to present the mémoire without showing it like an animal in a cage?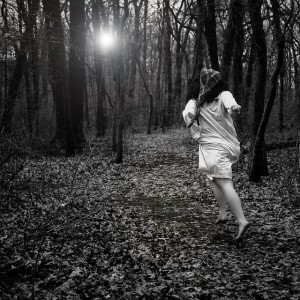 Voice
Jean: Yes and no. As a filmmaker you have the freshness to discover and pay attention to each single fragment. Each picture fragment has the chance to be alive in the composition of the film. So you will face each moment, each image you shot or found. I don't think your film will be too gentle with its pictures, or with us as spectators. And, of course, you are manipulating us. The filmmaker is manipulating the spectator. It's your voice. Your voice is not a rough one. Your voice is a kind of song. Your voice, for me, is always related to emotion, this tenderness of your voice. You're completely excited, sometimes nervous and upset, in your editing, but on the other hand, your voice is giving another way to breathe, another way to reflect what you're doing.
The Whole Story
So you have these two different levels of expression: a visual one and your voice. Your voice is not a commentary, not a voice-over coming from the top of the sky to explain the pictures. It's interwoven with the pictures. The voice, of course, has to be yours. It couldn't belong to someone else, that would be impossible for me. This voice arrives out of your experience and understandings. We will never know all of these passages. Your voice is coming through your body and soul and out of your mouth to the microphone and onto the film. In the end, your voice carries the density of what your life is, and this density is mysterious, we'll never know all of it, just like you'll never know all of the life of your friend. You'll never even know everything about your particular relationship, or the love you shared, or why he's so important to you, this invisible man. We can't know everything. That's why we're always in the process of memory. Memory isn't the whole picture, or the whole story, it offers only fragments, and you're really in this process with your work.
You trust us as spectators. You believe that we can get through these stories.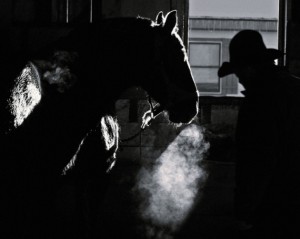 Mise-en-abyme
Why should we be interested in this guy? This strange guy. But we are completely fascinated by him, or if not by him, then but by the way you approach him. You know how to put — in many fragments of your film — the whole story of the film. In the beginning we are under water, and then we surface and arrive in a boat, and that is the whole story of the film. You are trying to be in the life of your friend, in the water of his life, in the water of your emotions after his death. And on the other hand, you have to be outside, you have to keep a distance, you need a point of view to tell these stories. You're in and out at the same time, and this, of course, is the beginning of the story.
You're a very intellectual filmmaker, you recount sensitive moments, and at the same time you make a comment on how you're doing it. Mise-en-abyme. It's part of your talent to make this metaphor at the beginning, to be inside the intimate circle of this dead person, but also to be outside as a filmmaker, like a dictator, in order to tell the stories you're interested in.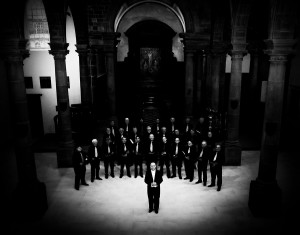 Our Time Apart
Mike: Jean and I haven't seen each other for nearly a year. When we met I wanted to ask at once: what's happening in your life? How is your festival and your parents? These questions point to our unshared past and time apart. Won't you please summon up these moments and tell me about them? I'm asking for a summary, for an orderly recounting which typically takes shape as a story, in other words, another souvenir. Our ability to speak our own past, to convert our experience into accountings, seems fundamental to our intimacy and shared understandings. And yet you insist again and again that we should lean into the winds of the mémoire. To refuse a survey report and look instead for fragments of memory.
Too much of the documentary tradition, not to mention contemporary documentary, is taken up with this endless quest for the souvenir, where the past becomes a story, and the people in it are characters. Each character requires a trajectory with its own beginning, middle and end. But aren't those trajectories true to life, or at least, true to the conversation we had at lunch, when we both sat recounting moments of the past year?
Closing Time
Jean: It's strange, as you said. I don't know how your experience is, making pictures, making films, but I worked for years in radio making interviews, speaking into the microphone. Accompanying feelings of relief or wonder was the sense that as soon as the microphone was closed, everything vanished. Everything was lost. It was given for a few minutes, but as soon as the microphone was switched off, it was over. And this led naturally to the necessity of the next rendezvous with the microphone.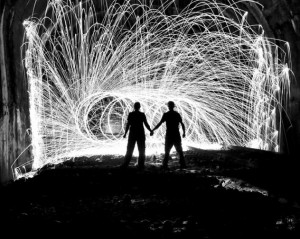 You asked me over lunch what films I've seen. I don't know. I see so many films that I can never tell you what are the best ones. I have a notebook that answers these kinds of questions. And if you ask me what about the Visions du Réel Festival, what happened last April? I don't know what happened. I can recollect many fragments, but more importantly, I need to ask by way of reply: don't you have the feeling, especially working inside this kind of collage about your friend Mark, that as much as you're collecting and putting together, you have an equal fear of forgetting everything? What is your feeling when you've finished the film? This film you haven't been able to finish for months now. You told me that yourself. You can't leave it. You asked me to come to Toronto and sit next to you and say stop. Give it to me, I'll show it in Nyon. So you can't leave it, and maybe making a film and organizing a festival has this in common. You are gathering all these fragments of memory for your friend, and a festival is also a way to gather, to bring together… I like to speak of family, but it's more about community.
Mike: Each film offers a community of pictures.
Jean: It vanishes immediately. On the last day of the festival the community disappears. And with the first screening of your film, it isn't yours anymore. That's why you have to make more films.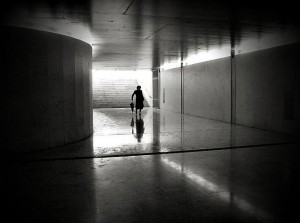 Mémoire
Mike: I'm wondering if you might elaborate on the mémoire, these pointed memory barbs. Could you give me an example from your own life, or a movie you've seen?
Jean: If I speak in terms of mémoire and cinema, titles or actors are not important. I'm more capable of mentioning moments that are important to me, related to the experience of my life, of my emotions and sufferings. I think that to be involved with cinema like we are is a question of our lives, it's not simply a job. Cinema and life are completely the same process because we are looking into films for the mémoire of emotions that we have in our lives. These sequences and fragments of film are reviving and reinventing our own memories. Cinema is reinventing for me who I try to be. Who I am in my consciousness and also in my unconsciousness.
Globalization
That's why I'm very attracted by your films. I live with your films because they are made out of these uncensored fragments, edited together to try to understand who we are in this complexity that we can never know completely. It opens windows into the complexity of the world. The complexity of the world goes against what we are living in now, the globalization of experience. Are we really the same person, sharing the same experiences, with the same values, hopes and sufferings? No, of course not, these fragments of mémoire insist that we are very different from each other. We see that in your own pictures. You never have one surface of pictures, you have many surfaces of pictures which occupy the same time.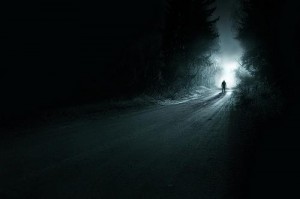 Two Kinds of Filmmakers
There are two kinds of filmmakers. There are filmmakers who film what they know they want to show, and filmmakers who film what they don't know. One way to film is to search, and for others it is to find. Filmmakers like you are searching. Of course you uncover ways to tell the story. But most of the time, filmmakers who film in order to find are boring, because they know in advance what they're going to see. It's more interesting to have filmmakers who might find something or not, where the process of searching becomes the film.
Pitch Session
Mike: If I was going to the pitch sessions here at the festival, and my movie had not begun, I would try to make this movie into a story, a souvenir. The first story that would need to be told is that my friend died at the age of thirty-five. Why is that? The question of his death and suicide would provide the bracing storytelling momentum which the souvenir requires. It was difficult to keep my memory of Mark alive against the gravity of that storytelling urge, as his friends and family kept asking: why did it happen? Did he leave a note? Were there clues or warnings? When something is missing, language rushes in to cover the gap. A gap that was particularly wounding because of the nature of his death. What drove him to suicide? To make the film as an answer to that question would reduce his life to his death. It would take the Mark that I knew, the person who sat in the dark with me for those many hours, and shrink him to the one who couldn't go on. Here is the childhood wound, the teenage difficulty and the adult troubles that will all lead, like a royal red carpet, inevitably and inexorably, to the moment of his death.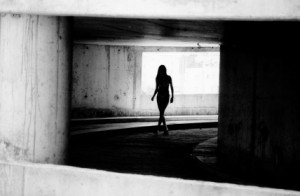 Global Village
Mike: Doesn't the act of storytelling, which often means filming what you already know, make the story legible for a larger public?
Jean: Not yet, because the production of audio-visual material is a catastrophe. We are speaking about the mainstream of images, and what you're doing doesn't belong to those traditions of storytelling. Most audiences are lost all the time, they wouldn't be able to deal with what you show. How can they begin to understand the fragments you have found when they are committed to watching movies where everything is told in the first five minutes? Complexity is forever being reduced to a single story. There is one belief and one global village. You, on the other hand, are telling stories of little villages. You are a villager, even though you are living in Toronto. The lives you commit to film remain mysterious, and because of that, it's an invitation for our own minds and memories to keep on working. You are opening while most films are busy closing. After five minutes they're dead. Most television productions are dead in the first minutes.
Today's Market
Mike: But doesn't this searching approach risk leaving many people behind? Or perhaps it risks leaving them ahead, in the dark. In the darkness of our own lives. Is the cinema of searching and fragment retrieval only for specialists?
Jean: Our job is to try to share as widely as possible what we know and try to understand. That's our job at the festival, as journalists or artists. The television programmers understand what the public needs at eight o'clock in the evening, at ten o'clock, at midnight. They know their audience, and this knowing becomes a program. They want to satisfy. I believe, on the contrary, that the audience should come to the work, to the films, to the poetry, to the creation. They have to make a step in your direction, it's not only incumbent upon you to make steps towards them. But this kind of thinking doesn't follow the rules of today's market, not at all.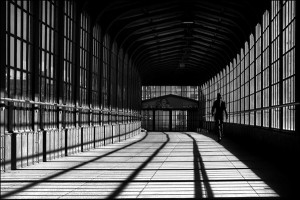 Mike: It is a commonplace nowadays to speak of documentary subjects as characters. By imposing storytelling structures, a certain person, a certain city, a certain condition, can gain definition and coherence. Oh, I see! Oh, I understand! Though of course the danger is that the gift of understanding is given too quickly. Do we really know all about it? With the souvenir there is little time for (wait here), waiting for the moment to speak, or to feel the echo of that speech, the way the wound of language, the hurt of language, continues long after the words have finished. Even here in the streets of Jihlava, where everyone stays young forever, you can see some faces that have stood inside the tsunami, the catastrophe, of language. Sometimes we need to wait, and look at a face that has listened too well, that has learned its lessons too well, that has seen too much. Sometimes we need time with these faces, only it seems that part of the storytelling enterprise, the business of the souvenir, is to pretend that time itself no longer exists. It's always rushing to connect one event to another, rushing to the end.
Tired
Over lunch we spoke about being tired, an old theme in our conversations. Perhaps it is because I am always meeting you on the run, or at your festival, where you are busy staying up too late, watching too many movies, having too many conversations, giving too many inspired introductions. I can feel you opening yourself to this fatigue. It seems a necessary condition, and also a pleasure, perhaps the first pleasure that makes all the others possible.
Jean: Please begin with your own tiredness.
Mike: Mark's film has contributed to a growing fatigue. Each day the computer waits, filled with his grieving, heartsick friends and family, and pictures of him when he was still alive. Returning to these sequences is like watching him die over and over again. Part of my wanting to finish the film is also a desire to lie down beside him, or at least, to rest in peace. To release the gravity of this deep exhaustion.

Method
But I have also learned something about my method in the past few years, and this has been disappointingly clarifying. I love the feeling of afterward, so my working method has been devised to be always finishing. Always Be Closing. Other makers carefully and laboriously set themselves to work, struggling over the next sentence, the next brush stroke, the next intersection of picture and sound. I like to hurry from the beginning of my movie to the end, like those almost-lovers in Godard's Bande a Part that charge through the Louvre. History, it happens that fast. In the early days, when I made 16mm movies, I would race my guillotine splicer to the last cut, then go back to the lab and get the results printed. Nowadays, I know that I have to pause, and turn back to face the place I thought I had already been, like the famous pause of Sisyphus on top of his heap. In that pause, I am invited to return to the beginning of the movie, and dig a little deeper, and see what I didn't want to see because I was blinded by the finishing line, or by sentimentality, or habit. And so I return to the beginning where I race headlong for the end once again. As a result, my last movie, Fascination (70 minutes 2006), was "finished" and exhibited in radically different versions. What I needed to learn about my working method is something that is rarely taught or spoken about. It is a question of not-doing, of realizing the space of waiting, or making that place palpable and visible. I need to be able to rest in that place. It is not an address or a building, and not home. It is the place between addresses, between the numbers and lines. Not the figure but the ground. I am trying to come back, again and again, to ground.
Break Up
Returning home recently from a small round of talks and screenings that provided a welcome intermission from my real life, I felt like a walking corpse. Though I went through the motions, I knew what was expected, I nodded and smiled and acted as if I was still here, merely human. Weeks passed before some small spark, or suggestion of a spark, hinted that this too might change. How very tired I have been during the many relational dramas that coincided with the film's making, the endless door closing, the interminable break-ups. Perhaps this forbidden zone, the era of personal prohibition, has been a way of trying to shed an outmoded operating system, and at the same time reaching for a way to get high. I am remembering the dark circles that cartoon characters used to push from ceiling to floor, or up walls and doors, before they jumped into them. Each of these break-ups has been a dark hole that I have adjusted to a comfortable uncomfortability, then dove right in. And what a richness of feeling there has been. What an extravagance of emotion. The grieving and work fatigue have arrived from a kind of addiction to endings of every kind, and I've begun to wonder whether I could ever manage without these distracting tumults.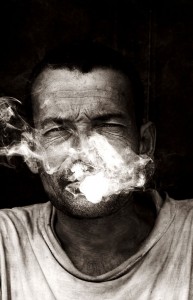 Exhaustion
Jean: Being tired seems a necessary pre-condition to accomplish this film and finish it. Why?
Mike: Old habits and patterns of attaching myself to my friend, or attaching pictures to him, leave me when I'm in that state. I become too tired to repeat myself. It remains my hope to invent an approach to Mark. And in order to do this, it's necessary to be tired.
Jean: I think memory works better when you're tired. You have less defenses. Memory can bring back fragments of what you don't want to know or remember. Tiredness is a way to be closer to yourself. Many filmmakers are working hard, and this work leads to exhaustion. Sometimes you're at the edge of life and death, or life and something which makes work impossible, though it has to go on. This is a very important place to be.
Your films are not meant for holidays. Holidays are made to recover, and to become less tired. I don't believe in that at all. We have to be tired because we want to work on our memory. Tiredness is a way to be closer to who we are. Fatigue means being closer to emotions, and to memory. When you're very tired you can't speak properly, or make good sentences. That begins to be interesting.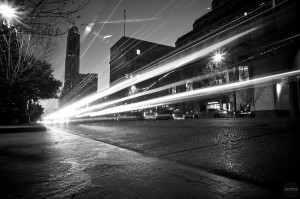 Mike: When things are breaking down and the smoothness is gone.
Jean: Then memory delivers unknown fragments of myself. In your films I find again fears from my childhood. For instance, in the pictures you make underwater.
Mike: You've told me more than once that you've felt so tired, and for so many years now, that no matter how much you sleep, you'll be exhausted until the day you die.
Jean: I can tell you something very personal. When I was a schoolboy of ten or twelve, I wrote a little piece for my teacher. It was a portrait of my mother. I wrote, "My mother is always tired." I gave her this text and she was very angry because for her it was a deep critique. I think she was tired all her life.
I'm not so good at writing, but the best things I've done have been written in an overwhelming fatigue. In the moment when you have no strength anymore to write and you're still writing. You don't even remember what you wrote the next day, but because you've done it, it's truth, and you have to keep it, even though you want to have censorship. It's always better to write after the gym or other kinds of physical exertion.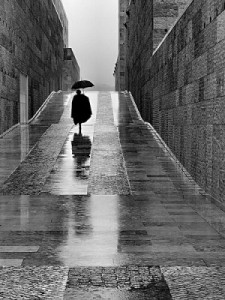 Mystery versus Secret
Tiredness makes everything more complex. I love cinema because of its complexity. It means we will never know everything. We will never know the totality of your friend's life. Why did he decide to die? Cinema has to do with mystery, not with secrets. A secret is made to be opened, while a mystery has to be remain unsolved. You cannot explain a mystery definitively. The images in your film gain depth because of this quality, the mystery of the main character, the mystery of your relation to him, the mystery of the film itself and this process that tries to gather fragments of memory.
Projection
Cinema is made to touch the world, but at the same time, it's a way to maintain distance. Cinema is here and there, fort and da, like Freud said. That's why we need projection. During a projection the viewer is in the screen, while still remaining in a seat. You're moving from your seat to the screen and back again, and this movement is important.
Fear
Memory fragments are made to be frightening sometimes. A good memory fragment is supposed to surprise us, to ask questions, to profile doubts about what you're doing, who you are, why you're so tired. Why are you doing this kind of film for years now? Why, Mike Hoolboom, why? What do you fear?
Mike: That we're at the end.
Jean: You didn't answer.
Mike: For the last ten years I've been making biographies, though it wasn't planned, one necessity followed another. Mark was my editor for all of that work, so when he died it was likely that I would continue making biographies. Though I wanted to refuse the sense that with the movie's ending, a viewer would feel they knew everything, that they had come to the end of him. I needed to avoid the sound bite, the capsule summary. I hoped that strangers would learn to wait for him.
Mark rarely ventured into the centre of his own life. He was always the supporting cast, so his role as an editor for me was typical. How to make a picture of someone who was never in the centre of their own frame? To make a picture of someone who is always about to arrive is like articulating the pause at the end of the timeline. Or waiting for a friend. Sisyphus on his heap, about to step back down again. The movie is not done yet, but hopefully soon.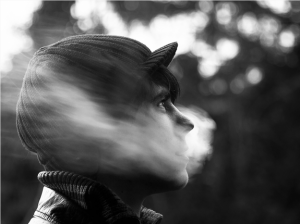 Correspondence
Jean: I continue to believe, in an old-fashioned way, in correspondence. I think images are made to speak and to write. Cinema evokes a special time during the screening and then afterwards in our memory. This special time can be an invitation to reflect and to share. I just wanted to tell all of you as filmmakers and festival directors, sales agents, producers… (TV camera crew comes into the theatre) You're too late! These kind of people are always too late. Nice people, but too late. And most of the cinema comes too late, of course, because they think it's easy. And it's not easy.
Carrying on this kind of correspondence brings a fantastic pleasure because of the images we share. We can enlarge the experience of our lives. Mike, films like yours are invitations to be here, to try not to be perfect, not to be masters or efficient in a business sense, but to share a way to live in the face of dying. Correspondence: I think it's a privilege we can share.
Is the act of finding the mémoire and finding a way to present it, to offer it a frame and a stage, somehow a political act? We are surrounded by these I-machines – these machines like I-phones and I-pods, everywhere our technology (made in faraway sweat shops by poorly paid globalized workers) is saying I I I I. The mémoire is also coming from this place of the I – so how to pry it apart from the sleepwalker of capitalism, from the drowsy teenager content to listen to corporate music, from the hip twentysomethings content to watch corporate movies, from the smartful thirtysomethings who are content to read corporate books. All of them reading corporate newspapers, and following corporate television. Could you talk about the difference between the way our capitalized, globalized culture works to produce subjectivity – and the relation between that de-politicized alienation and the I of the mémoire? How to rescue these deep sea operations from solipsism?