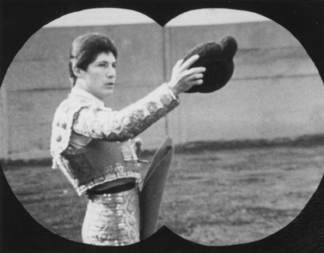 The Agony of Arousal: The Films of Mike Hoolboom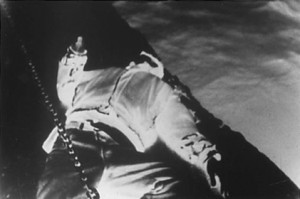 Now, Yours 8 minutes 1981
In The Cinema 1 minute 1992
Justify My Love 5 minutes b/w 1994
Red Shift 2 minutes 1991
Modern Times 4 minutes 1991
1+1+1 6 minutes 1995
Mexico by MH and Steve Sanguedolce 35 minutes 1992
Brand 6 minutes b/w silent 1989
Moucle's Island 11 minutes 1996
Frank's Cock 8 minutes 1993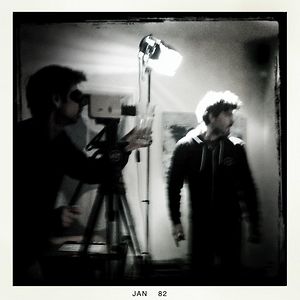 Now, Yours (8 minutes 1981)
Bill Evans asked me to include the first film I made, but thankfully, in a fit of good sense, I destroyed my first efforts. This is the one which survived, made during film school in my first years of fitful romance with emulsion. It is a collage work which attempts to engage in a dialogue with its audience ("If I asked to be alone, would you leave?")
In the Cinema (1 minute 1992)
Made in Vancouver while on welfare, hence its brevity. This film is an out-take from a longer thing I was working on called 'Kanada', where working with actors again led me to wondering why all these full blooded women and men were forced to repeat the words of dead authors, over and over.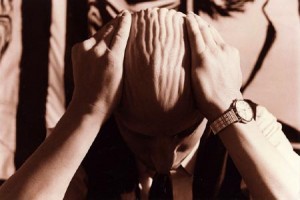 Justify My Love (5 minutes 1994)
Only Madonna could release a five minute videotape shot on super-8 and sell a zillion copies. One of those zillion was sold to me, and I promptly fell in love with it and thought to write her a letter, overtop her own wonderful pictures.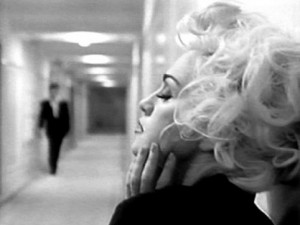 Red Shift (2 minutes 1991)
There's a lot of talk these days about computers, the info highway, the internet, all this seeming to conjure a shift not so much in means but in consciousness. We've gone through shifts like this before, from orality to literacy, for instance. In two brief, kinetic minutes I thought to convert a reader into an 'image,' in order to look at this shift from reading (or the 'read' or 'red') into emulsion. ("When we read we move back and forth with our eyes. When we read we are saying no with our eyes.")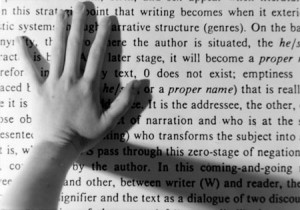 Modern Times (4 min 1991)
A small essay on movie cameras which convert their subjects into small frames run through a machine – like the assembly line in a car factory. The car and the camera have changed the way we experience our bodies. Here's another look.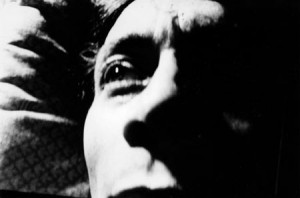 1+1+1 (7 minutes 1995)
A love story shot with my friends Jason and Kathryn one frame at a time over three days in Seattle. It shows them meeting for the first time, not with the megawatt smiles and the beauty dripping off them, but with suspicion. Who are you, anyways? They try to change each other (with a variety of tools), before giving up on that, too. Finally they swap clothes, walk a mile in the other's shoes, and fly away together happily.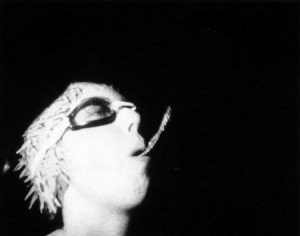 Mexico by MH and Steve Sanguedolce (35 minutes 1992)
The longest film in the program and the longest to make. Steve and I headed to Mexico in 1989 with a carful of gear and shot everything in sight, and then spent the next three years trying to make sense of it all. This film was originally going to be about romance, before it became a road movie, a double screen abstract, a lyric about sex and death, and finally found its present shape as a series of moving postcards with a voice that continually confuses the traveller's destination (Mexico) with his home (Toronto).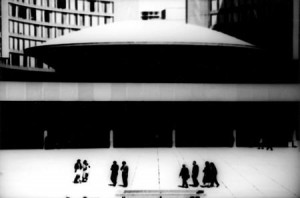 Brand (6 minutes b/w silent 1989)
This is what they used to call a 'film poem,' hateful term I know, but like a poem it takes two figures (my love is like a…) and tries to join them. The two parts are children at play, rendered mostly as shadows, and images of water, and the film conjures both as effects of light. The opening title is copped from the opening of Bunuel/Dali's Un Chien Andalou which reads simply 'Once upon a time.'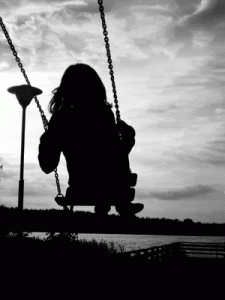 Moucle's Island (11 minutes 1996)
The woman in this film is called Moucle Blackout, a Viennese filmer still living the dream. She blew into Toronto last spring ready to make a film together but there seemed no clear way to proceed. After laying aside more complicated schemes we shot it all in my apartment with a hand-cranked camera, and I chopped in an old porn film (when porn was sweet) and some home movies I bought from a collector in Cleveland and then handed it over to musical wunderkind Earle Peach who made it all sound like sugar.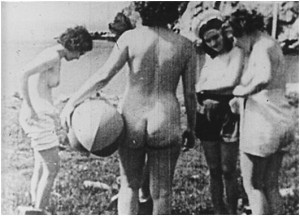 Frank's Cock (8 minutes 1993)
This film really belongs to Alex Mackenzie, an enterprising friend displaced to Vancouver who grew frustrated watching people who were supposed to be filmmakers walking around the local co-op with briefcases bulging with resumes and applications. Everybody waiting for money to make work. He talked the National Film Board into giving him 20 minutes of filmstock, gave 3 minutes each to seven filmers and asked all of us to make a short movie about "breaking up." We were allowed to make one cut. I wrote a little script but with usual lack of foresight failed to time it out, so as genius actor Callum Rennie was delivering it, I kept looking at the clock as the film rolled and frantically waved at him to keep speeding it up. Not the best conditions in which to work. I threw the film away and we started again a couple of weeks later, shooting it on video, then raiding the local video store for other images I might set alongside Callum's monologue. My first film about HIV/AIDS.