Steve Reinke: The Hundred Videos.pdf
One of the main characters in the novel is named Steve Reinke, and believe it or not, he has a real-life double. In fact, the three-dimensional Steve is embedded in the land of doubles, replicants, viral media and underground mirrors because, just like Steve in The Steve Machine, he makes videos. Though that's where the resemblance ends. The book offers him a love life, a reality-show stardom, and a terminal illness which he does not possess. Small mercies. But for those interested in the real Steve Reinke, and the magic of his video work, please read on. While the internet was just a flicker in the eyes of four star Pentagon generals, Steve was busy producing videos which allowed viewers to see fifteen seconds into the future, or to experience all the colours of red in an apple, or to cure migraines and hang-overs.
One mystified audience member at Windsor's Media City Fest put it best. After another punishing screening of silent landscape movies, out strolled one of Steve's candy-coloured, post-pop confections. It was brighter, smarter and harder than anything else in the room. In the requisite post-screening interrogation scrum, he was asked; "Why do you get to talk?" In this world of fringe movies, my once home, words were used by people whose pictures didn't measure up. If you were clean enough there would be need for language, or even editing. Steve's chatty works flew in the fact of that unconventional wisdom, and offered permission for new joys to root. The first 25 pages of this monograph are an essay on his first movie, the one that we hoped would never end, which he named simply The 100 Videos. What follows are Steve's scripts which light up the page with pictures you'll conjure quickly enough.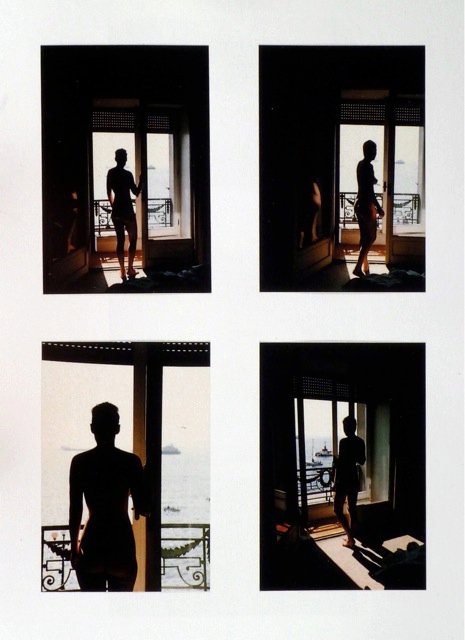 The 100 Videos: A Steve Reinke monograph by Mike Hoolboom
158 pages, 2007
Steve Reinke by Mike Hoolboom – 2
100 Videos Scripts – 25
Excuse of the Real – 27
Family Tree – 29
Watermelon Box – 31
Family Planning – 32
Eleven Dreams – 33
Emergence of Democratic Memory – 35
Speculative Anthropology – 37
Why I Stopped Going to Foreign Films – 38
I Am Not Like You – 41
Barely Human – 42
Room – 43
Michael and Lacan – 45
Joke (Version One) – 51
Joke (Version Two) – 52
Walking the Dog – 53
After Baudelaire – 54
Language of Rats – 55
Language of Flowers – 56
Introduction to the Logo – 57
Deaf – 58
Squeezing Sorrow from an Ashtray – 59
In the Realm of Perpetual Embarrassment – 61
80 Prominent Dermatologists – 63
Visuals Elf – 66
Pus Girl – 67
Wish – 68
Disturbed Sleep -69
Testimonials – 73
Little Faggot – 75
Long Train Ride – 76
Lonely By – 77
I Love You, Too – 80
Charming Mutt – 81
Ice Cream – 82
Instructions for Recovering Forgotten Childhood Memories – 83
Request – 84
Jason – 86
Experiment – 87
Editorial – 88
Understanding Heterosexuality – 89
Pioneer – 90
My Personal Virus – 91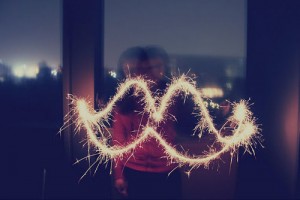 Vision (with Birds) – 92
Self Help – 93
My Erotic Double – 94
Sleep – 95
Dream Work – 96
Artifact – 97
Monologue (with Provocation) – 98
Child – 99
Windy Morning in April – 1009
Love Letter to Doug – 101
Three Plays – 102
Screen Saver – 103
Symposium – 104
Jin's Dream – 105
Ghost Production – 106
Minnesota Inventory – 107
Re-enactment of a Performance – 111
Three Examples – 112
Sparky – 113
Black Heart – 114
Box – 115
The End of My Death – 118
Muriel – 119
Attempt to Sing – 120
Assplay – 121
Love Among the Corpses – 122
Dr. Asselsbergs – 123
Corey – 125
My Fear – 126
Dumbo Climax – 127
Apology – 128
How to Build an Igloo – 129
Microscope – 130
Amoeba – 131
Treehouse – 132
The Boxers – 134
Talk Show – 135
The Hand – 136
I Have Already – 137
Little Monkeys – 138
Stentor – 139
New York Loves Me – 140
Seventeen Descriptions – 141
Children's Video Collective – 143
Three Dreams – 144
24 Jokes – 146
Video for Intellectuals – 148
Falling – 149
Notes on the Uncanny – 150
Manifestation/Jouissance – 151
Ants and Bees – 152
Ghosts – 153
Camouflage – 154
Underwear – 155
Candle – 156
Story – 157
Why I've Decided to Become a Painter – 158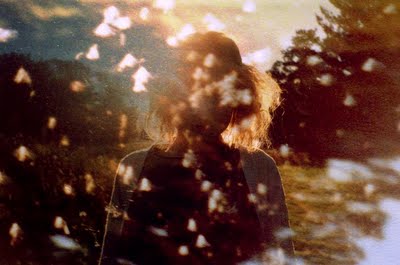 Steve Reinke bio
Steve Reinke is an artist and writer best known for his single channel videos, which have been screened, exhibited and collected worldwide. He received his undergraduate education at the University of Guelph and York University, as well as a Master of Fine Arts from NSCAD University. The Hundred Videos, Mr. Reinke's work as a young artist — was completed in 1996, several years ahead of schedule. Since then he has completed many short single channel works and has had several solo exhibitions/screenings, in various venues such as the Museum of Modern Art (New York), the National Gallery of Canada (Ottawa), The Power Plant (Toronto), the Art Gallery of Ontario (Toronto), the International Film Festival Rotterdam and the Argos Festival (Brussels), Barcelona Museum of Contemporary Art, and the Tate (London).
His tapes typically have diaristic or collage formats, and his autobiographical voice-overs share his desires and pop culture appraisals with endearing wit. His fertile brain and restless energy have led to a prolific output: Reinke's ambitious project The Hundred Videos (1989-1996), which runs about five hours, appeared first in a VHS video-cassette compilation, then was released as a triple DVD set by Art Metropole in Toronto in 2007. His double DVD set My Rectum is not a Grave (Notes to a Film Industry in Crisis), also from Art Metropole, 2007, includes fourteen titles dating from 1997 to 2006.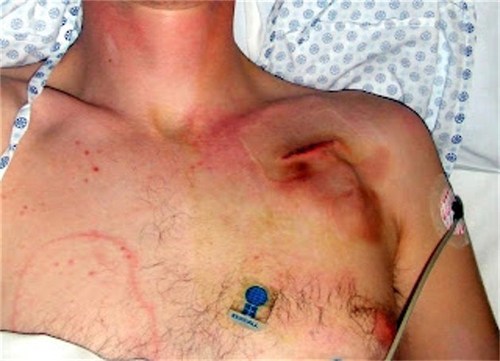 Mr. Reinke's video work is an extension of literature, focusing on the voice and performance. His video essays often feature first-person monologues in an ironic/satiric mode. Where earlier work was often concerned with an interrogation of desire and subjectivity, more recent work, collected under the umbrella of Final Thoughts, concerns the limits of things: discourse, experience, events, thought. His single channel work is distributed in Canada by Vtape and he is represented by Birch Libralato Gallery in Toronto.
He is currently associate professor of Art Theory & Practice at Northwestern University. In the 1990's he produced a book of his scripts, Everybody Loves Nothing: Scripts 1997 – 2005, which was published by Coach House (Toronto). He has also co-edited several books, including By the Skin of Their Tongues: Artist Video Scripts (co-edited with Nelson Henricks, 1997), Lux: A Decade of Artists' Film and Video (with Tom Taylor, 2000), and The Sharpest Point: Animation at the End of Cinema (with Chris Gehman, 2005).
In awarding the Bell Canada prize for Video Art to Steve Reinke, the assessment committee said: "Steve Reinke is one of the most influential artists currently working in video. With the first installments of The Hundred Videos in the early 1990's he led a generation away from the studio into a new conceptual fiction. But Mr. Reinke's contribution goes beyond his important tapes, he is a committed teacher and he has edited and co-edited several important media arts anthologies."
Check out Steve's websites:
www.myrectumisnotagrave.com
www.fennelplunger.com