Public Lighting  70 minutes, video, 2004
"Following last years' moving and magnificent Imitations of Life, Canadian essay filmmaker Hoolboom is back with another lyrically melancholy take on solitude and belonging, on the ways of photographic and filmic images, and their implications for memory and our sense of mortality. Chaptered around different voices and approaches to narrative, it's a delicate but wide-ranging work, taking in considerations of Philip Glass and Madonna, reflections on child modelling and China, HIV and TV. A scrapbook of charged being, it captures the light in friendships, cities and pictures, while not ignoring the shadows that lengthen towards loss. A deeply humane, ultimately celebratory work." (Time Out London)
How do we tell the story of a life? What cruel reduction of an image will stand (in the obituary, the family photo album, the memory of friends) for the years between a grave and a difficult birth? Public Lighting examines the current media obsession with biography, offering up "the six different kinds of personality" (the obsessive, the narcissist) as case studies and miniatures, possible examples.
"Meta-biopic in seven parts. A writer looks at a city and distills from her examination six different kinds of personality." Athens Festival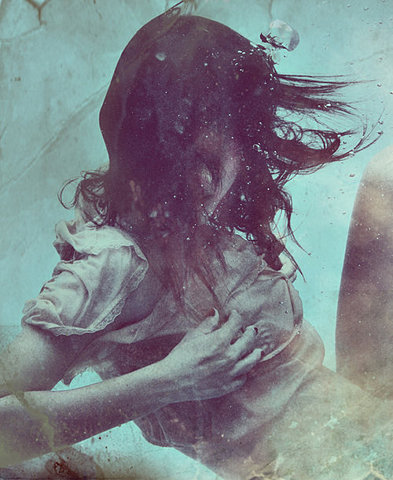 "Prolific Canadian experimental filmmaker Mike Hoolboom's Public Lighting surpasses even the beauty of his most recent work, Imitations of Life. Visually dense and hypnotic while brimming with the kind of penetrating ideas one associates with Godard, Public Lighting ponders the ways in which seeing and hearing affect human consciousness. While avant-garde fans will file it as essential viewing, the loveliness of this concise rumination should draw a wider aud in its current fest tour and through vid distribution. Divided into seven chapters, pic opens on a light spectrum as a symbol for pic's range of views, launched by an introductory chapter with Hoolboom's alter-ego, a female author (voiced by Esma Mouhktar) explaining that in the following six chapters, she will tell of six kinds of sadness fitting six personality types all under the umbrella title of Public Lighting. In the City recalls early Peter Greenaway in its ironic storytelling wherein a male voice (Ken Thompson) describes his breakups with each of his boyfriends, paired to a gorgeous montage of restaurants and city scenes. The Greenaway touch spills over slightly to Glass, in which Hoolboom honors composer Philip Glass with a fantastically limpid tone poem of images and selected fragments from some of Glass' better-known pieces, capped with a suitably spare scene of Glass alone at his piano. Hoolboom has long taken found footage and made it his own, and he amusingly does this with Hey Madonna, which includes bits from Truth or Dare (including Warren Beatty grilling the diva on why she allows herself to be filmed at all times) and videos like Vogue. What turns the images upside down is how they're presented in the context of an apparently fictitious letter written by a gay man dying from AIDS, who claims to have slept with Madonna, and ponders sadly how the superstar is starting to show her age. Next two chapters (Tradition, Hiro) are about image-makers with roots in Asia–one, a North American lenser of Chinese parentage who's cajoled to return to the home country and ponders if her life isn't unfolding in some sort of strange loop; the other is a brilliantly edited, highly impressionistic segment on Japanese photographer Hiro Kanagawa as he looks for nighttime subjects and stumbles across a corpse. Finale, Amy, is narrated by a model (Liisa Repo-Martell) who's painfully uncomfortable with her own body and "old woman's" face. Astonishing closing image is a tightly composed telephoto shot on the start of a marathon race among young schoolgirls, dashing toward and then across the screen in ultra-slo-mo, and accompanied by a girls' chorus hauntingly singing Brian Wilson's "God Only Knows." Widely eclectic lensing and looks in various media and in color and black-and-white flow nicely from one section to the next, aided by gifted editor Mark Karbusicky." Robert Koehler, Variety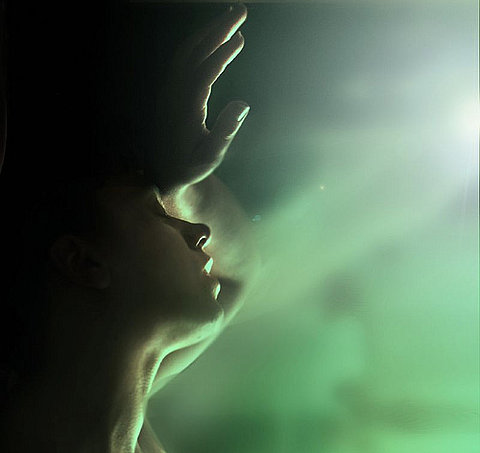 "Der neue film des experimental film-magiers aus Kanada. Life is a flow, a long river running. Public Lighting geht der narzistischen obsession nach biografien nach; eine montage aus mehr schichtigen assoziativen strangen von bildern, bedeutungen und tonspurren." Videoex Festival
"Mike Hoolboom puts together some disparate clips, some beautiful images and hesitant shots from family, fiction, reality archive and advertising films (the Japanese advertisement for an all-purpose cleaning fabric is hilarious). Some images have been found or borrowed while others are original and have been shot for the purposes of the film. In the images there are also words, uttered in short sentences, and the voices of men and women. But this is only half the story. The filmmaker uses a dual approach to images and sounds to construct his unique universe. On the one hand, he gives them depth by slowdown effects, fade-ins and fade-outs, solarization, intermingling of visuals and sound in a complex dramatization relationship. Public Lighting thus consists of strong images that show us the ages of history, its moments of grandeur and shame, touching on the public and private spheres, mingling show-biz and intimacy. An image in a Hoolboom film is always multiple, a confusing palimpsest that is embedded at a certain point in a different image, a pagan icon that keeps trace of the movement of a body, the expression of a face, the inflection of a voice. On the other hand, although this magnificently impure film is based on a very elaborate editing rhetoric, its profound movement leads to uninterrupted mediation. Public Lighting consists of six portraits which a young writer announces at the beginning of the film. These six people tell of ordinary follies, narcissistic obsessions, demiurgic desires and wounded memories. The separated man, the obstinate pianist, the aging singer, the Chinese émigré, the nocturnal Japanese and the confessed woman are fragments of a collective history. The warm lighting used by Mike Hoolboom illuminates sleepless nights when one is no longer prepared to be deceived—at least for a while-by the ghostly apparitions that haunt our dreams. A single image then appears to emerge. That of a poetic intelligence worried about the world, in which the grave and lucid Hoolboomian hero aspires to some recognition, to a semblance of eternity and to a 'genuine' place in the movement of life." Jean Perret, Visions du Réel Catalogue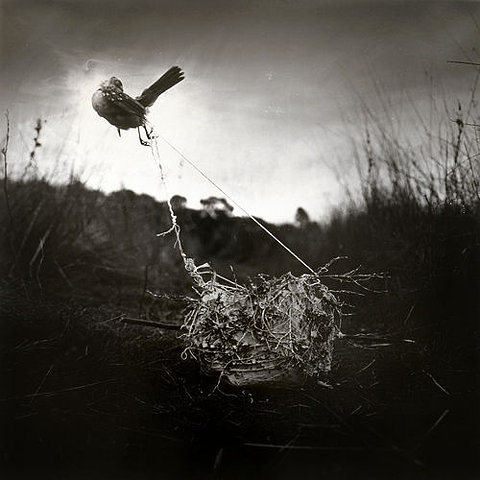 "How can we capture the flow of life? New picture of a Canadian filmmaker offers a study of six different types of personalities. Variety of life substances introduced in these miniatures run in the whole of the film into universal conceptions of the light being. Seven chapters prove that the inner world of film is always ahead of us, foreruns us, showing us our dark horizon. Each part lives its own life, sometimes empowers us and wants to speak on behalf of us. Another voice of film mediation replaces man. Its secrets lay in the method in which the film embodies itself in people and speaks their language. This hypnotic film admits the existence of an outer life only on the basis of its own reality, the cohesiveness of body and shape will never return. The collective subconscious of a cinematograph on all its levels, including archive pictures and home videos, is the source of sublimation. Libido is its substance." Petr Kubica, Jihlava International Documentary Film Festival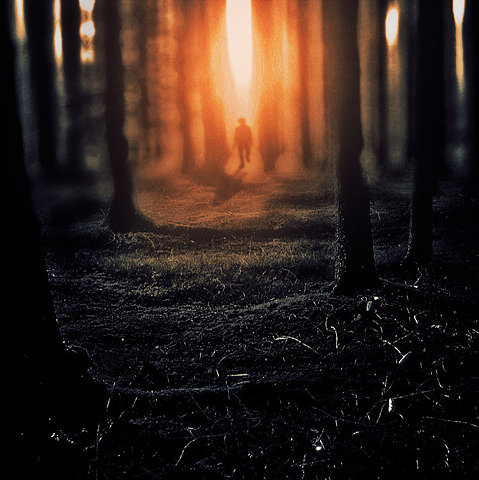 "How does one tell a life story? Mike Hoolboom uses the current run on biographies in the media as a chance to identify possible variations to that story, variations presented in his trade-mark magical-experimental style. A writer observes a city and develops "six different personalities" from its movement. Letters, photos, home videos, conversation fragments, recollections of friends—in the memory of posterity, everything that comprises the reduction of a life—become the basis for case studies and miniatures, possible examples. Just as life for Hoolboom is a flow, a long river running, the associative layers of images and sounds overlap in his film, with thoughts and meanings flowing together, and its ending remaining open." International Leipzig Festival for Documentary and Animation Film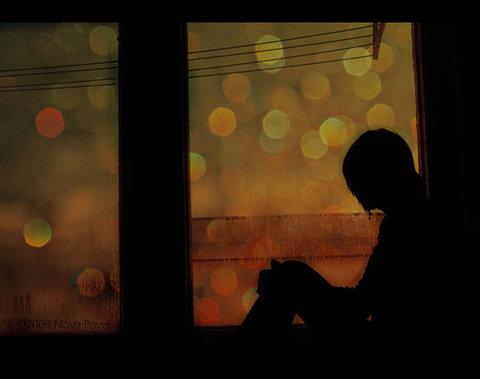 "The genre definitions of fiction, documentary or experimental become increasingly blurred as we proceed into our future. Documentary culture is experiencing many of the same profound dislocations and mutations experienced by the subjects it chooses to represent. These films, taken as a whole, represent a global dialogue with the state of things. In this light, we encourage the variety of each creators' particular identity and culture to flourish, with all the particular characteristics and idiosyncrasies which are uniquely their own. In keeping with the notion of disintegrating monolithic views and structures, we have decided this year to take the word "best" out of the vocabulary of the prize. It seems obvious that there is no such thing as "best" when it comes to creation and the examination of reality itself. We would like to acknowledge and thank all the films and filmmakers for their efforts and name here a selection of some, which this jury found to be outstanding in their achievement. The NFB Documentary Award to be divided equally five ways, goes to the following films… Public Lighting for its expansion of the vocabulary of cinema through its integration of internal and external points of view and its visionary regard for all things recorded." Jury Statement (Temi Lopez, Madelein Molyneaux, Peter Mettler), Festival du Nouveau Cinema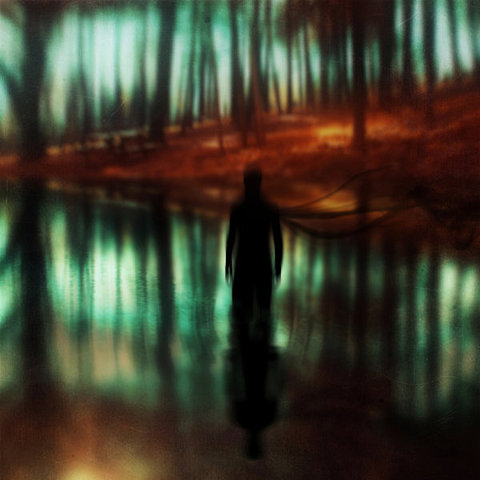 "Recalling the multi-partite structure of such earlier work as Panic Bodies, Mike Hoolboom's latest experimental offering is a tale told in seven discrete yet interrelated chapters. Meditative and disarming, Public Lighting takes a melancholy look at the cult of personality, one that is created, aided and abetted by media technologies, most notably, by the camera. In Writing an anonymous author ruminates upon her craft while In the City intersperses a series of narrated break-up stories between layers of black-and-white found footage from the 1950s and shots of restaurant exteriors. Glass begins with old photographs of tenements, silent film footage and becomes a treatise about Philip Glass's influence upon the narrator's life. Hey Madonna continues the examination of celebrity life in the form of a fan letter wherein the writer chronicles his experience with being HIV+. In Tradition filmmaker Carolynne Hew describes the nature of forgetting as it pertains to both her familial roots and her camera, while Hiro features highly associative images juxtaposed against the witnessing of a violent crime. Finally Amy has home movies alternate with photographs and shots of the narrator as the artifice behind the filmmaking process becomes exposed." Diane Burgess, Vancouver International Festival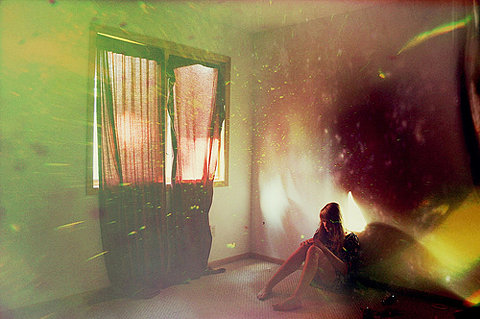 "Public Lighting is a meditation on photography and the creation of images that can capture, replace and outlive our experiences. It's a video film in seven parts, related in both subject and sentiment to the wonderful Imitations of Life. Each chapter is a case study of the different types of personality that have been identified by the young author who guides us through the prologue. The first, a gay man, takes us on a tour of the bars and restaurants where his affairs have ended, recounting ironic stories of his many lovers. An homage to Philip Glass is incongruously followed by Hey Madonna, a confessional letter to the singer from a fan who is HIV positive. Carolynne celebrates another birthday, but has lost her memory to television. At least she has a camera. Hiro lives life at a distance, rarely venturing out beyond the lens, and an anxious young model recounts poignant moments from her past. Few filmmakers use re-appropriated footage in such an emotive way: at once humorous and incisive, these chains of images inevitably lead us back to parts of ourselves. Hoolboom's recent work is in profound sympathy with the human condition that speaks directly to our hearts." Mark Webber, London Film Festival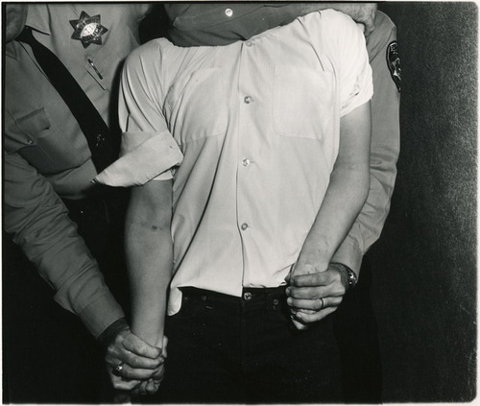 "This experimentalism from Mike Hoolboom may be too rarefied for some tastes, but its seven parts ensure that, even if you don't connect with one episode, there's always something different coming around the corner. The films are linked by Hoolboom's often illuminating reflections on personality (there are only six variations, he claims), its construction by place, circumstance, culture, and media. In one episode, an offscreen narrator lists his relationships against the restaurants they ended in; in another, the text from a letter from an HIV-positive ex-lover is superimposed over footage from In Bed With Madonna." Tom Charity, Vancouver Sun, Oct. 8, 2004
"Related to his previous film Imitations of Life — so much so that this could very well be a sequel—this film is the Canadian experimental director's penultimate and a perfect exponent of his audiovisual collage technique. Made up of six chapters, Public Lighting weaves together found footage, onscreen text, home movies, multiple voice-overs , old snapshots and a musical spectrum ranging from Madonna to works by composer Philip Glass. Paradoxically, in these six fractures to his film, Public Lighting finds its most apt structure, its own way of narrating. Hoolboom's are zig-zagging narratives, consciously unfinished and overflowing, willing to risk it all on something minute, an idea or a ray of light." Buenos Aires International Festival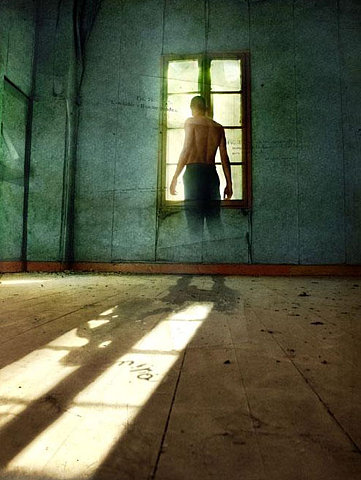 "How do you tell a life story? What images remain of the days between birth and death? An internment, family albums, the fragmented images held in our friends' memories? With Public Lighting, Canadian filmmaker Mike Hoolboom—one of the great experimental filmmakers of his generation—examines the current media obsession with biography. He suggests that six personality types are involved, including the obsessive and the narcissistic. In a meandering path through a city, a woman who writes stops to ponder her reflection and distills these six case studies into six possible examples of humanity. Hoolbom works images, often taken from his earlier work, with intelligence and finesse; the result is a hypnotic meta-film." Festival du Nouveau Cinema, Montreal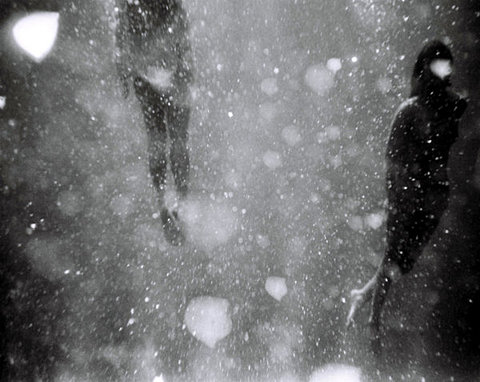 "Memory is also a function of personality, and its staging shifts according to personal inclination. But the personal is bound and mediated by the images which surround us. Sometimes images can take away the sight of one's own face, or a whole life's story can be reduced to a single frame. In Public Lighting six different life stories are on offer as personality types. As in Panic Bodies and Imitations of Life, Hoolboom works in separate chapters. In the case of Public Lighting there is an introduction, Writing, in which a writing narrator formulates with hesitation thoughts six different kinds of 'personality' that follow in the next stories and contemplations. Each story demonstrates a different mode of public display (of staging interiority) and uses different formal strategies to enact them. In the City utilizes layers of superimposition while a man we don't see narrates a series of break ups in 26 alphabetically arranged restaurants. Glass is a portrait of the composer Philip Glass, using archival footage of New York. Hey Madonna shows a fan letter scrolled over her video clips. Tradition tells a generational tale of forgetting and repetition, set on two continents. Hiro is a wordless psychodrama about a photographer haunted by atomic memories. The closing chapter, Amy, portrays a woman recounting her childhood in which she has been photographed by the same man over and over—she can only look at herself the way he looked at her then, and the way we are looking at her now.Once again Hoolboom combines his own film material with found footage, clips and icons, interweaving texts and voice-overs. These portraits (which are sometimes city portraits as well) and meditations each represent a way of being, of recounting and of telling. Each perspective is also a retrospective. The past is derived from a domain of pictures, which on the one hand don't belong to the subject, but on the other hand provide their roots of memory and subjectivity. They are spoken by language. Their personalities are apertures for external pictures and sound." Esma Moukhtar, Montevideo Catalogue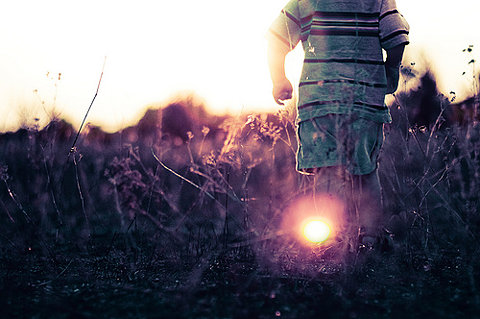 "Perturbed by the realization that the thoughts she follows don't belong to her a woman tells six stories to show the different personalities in order to constitute her work as a young writer: A gay man reminisces about the role cafes and restaurants play in his relationships; another recounts a moment of epiphany when he encounters Philip Glass; a HIV Positive man writes a letter to Madonna; a thirty-five-year-old woman suspects she is reliving the same life; a photographer prowls the streets, camera at the ready; a model imagines that everyone on TV looks and talks like her. A structure that seems jarring on paper flows smoothly on the screen: A Philip Glass composition segues into Madonna's Vogue in such a way that doesn't seem incongruous. Public Lighting is about knowing how to live and knowing how to die. It's as much about celebrating life as it is about expressing ideas. It is pithy, joyous, beguiling, nostalgic and wise. Words, text, music and image flow into each other in such a hypnotic way that one wishes one could fit as much into life that Hoolboom fits into film." Cork Film Festival
"Mike Hoolboom returns with a captivating, richly layered experimental feature exploring the "cult of personality" and the role photographs play in creating memory. A young author introduces the premise that there are six types of personality. Six stories demonstrate the thesis, ranging from a gay man recounting the locations of various breakups to an homage to composer Philip Glass and a confessional letter from an HIV-positive man to Madonna." Outfest Festival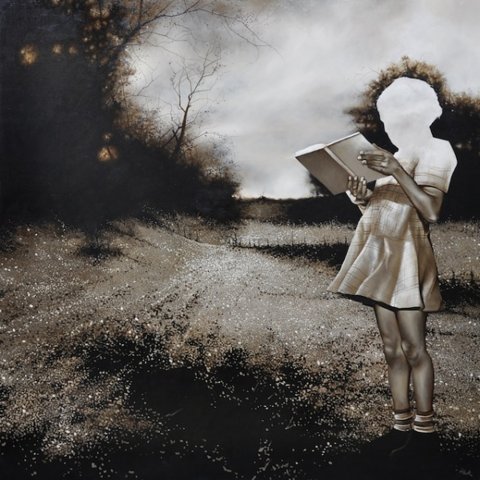 "A writer, a jilted lover, Philip Glass in New York City, a Madonna fan with AIDS, a middle-aged daughter half-a-world away from her parents, Hiroshima, Amy. Seven characters, six stories plus one thread that binds them all. This is the world of Mike Hoolboom's newest film Public Lighting, an experience both sublime and difficult to describe. These six stories are then framed by one more story. A story that only introduces the others and yet silently over-arcs them all-the writer's tale. Floating through the city as a disembodied voice, she explains her job as a writer this way-there is a pain in the world and it her job to bring illumination to it. All of the stories that follow share only her introduction in common. There are no crafty intersections of plot or character at work. Some characters are actually seen on screen but most aren't, Some characters speak directly to the viewer, some use text to make their point and the lonely man in Hiroshima never says a single word. And yet, despite the apparent unconnected-ness of it all, each story finds a way to become tied into the others by a common bond of pain, but pain both bitter and sweet. If you've never seen a Mike Hoolboom movie before, be prepared for unusual delicacy. His techniques may seem familiar—a fondness for montaging found, created and documentary footage working together as a seamless whole. But the thoughtfulness of his filmic 'whole' reveals so much of his own mind at work that by the end of Public Lighting you will know Hoolboom as a man filled with both deep compassion for the tragic smallness of human existence and an awestruck wonder for the utter hugeness of it too." Victoria Independent Festival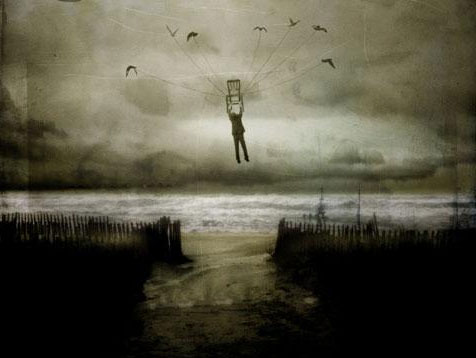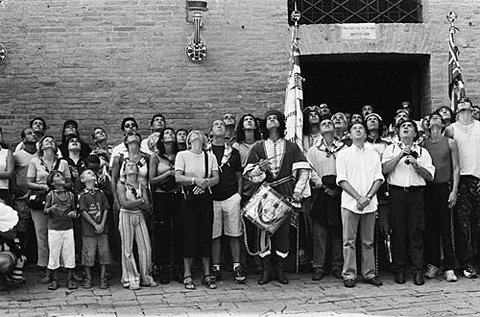 "Like most of his feature-length work since the late 1990s, Mike Hoolboom's Public Lighting is a compilation of shorter pieces, this time seven in total. It is particularly coherent in the interrelationship of its themes—the nature of photography, the creation of images, memory and actuality—though diverse in its formal and aesthetic tendencies. Two of its component parts—Amy and Tradition—are some of the strongest works Hoolboom has ever produced during his accomplished 20-plus years as Canada's pre-eminent experimental media-maker. Of course, one of the evening's highlights was Hoolboom's own elusive introduction, which set the stage for an evening of contemplation and introspection." James Missen, Synoptique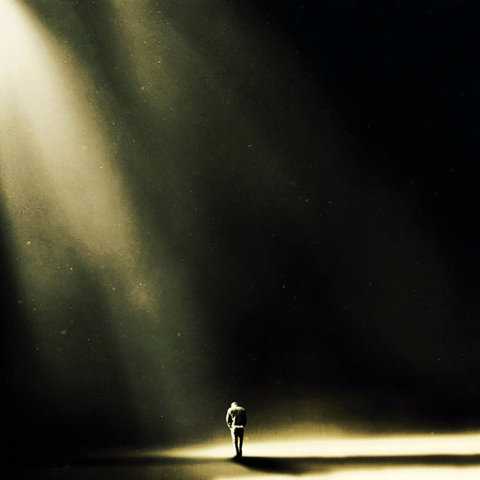 Public Lighting by Luís Miguel Oliveira
Written for a retrospective at the Portugese Cinematheque, 2006
Throughout his work, begun more than twenty years ago, Mike Hoolboom has devoted special attention to the combination of disparate materials. Public Lighting, in this sense, is exemplary. Hoolboom reconciles various types of images — original images made by him (usually video), with all sorts of "found footage," be it properly "footage" (film material) from old films or more contemporary fiction or documentaries, professional or amateur, or from the televisual "flow" and/or videographic (news footage, advertisements, music videos). It is an exciting diversity, and the same could be said about Hoolboom's work with sound.
Images are resized and reinvented (see, for example, what Hoolboorn makes of a music video by Madonna in the fourth episode of Public Lighting), but also re-appropriated, "marked," fearlessly playing on the edge of "erasure," while leaving on them an effective registration of overlap. The pictures are free to speak of their origins while carrying at the same time the unmistakable signature of their author, and the operations the author has carried out on these pictures. These creative techniques are drawn from and tease out the possibilities latent in digital video technology, with its emphasis on copying, mixing, reclaiming and recycling, and the possibilities that this newly refound material can be digitally altered, its time frames shortened or lengthened, its colours adjusted, its flows and rhythms remade. It is a work conjuring a palimpsest, a writing over, and writing through pictures. And in this sense there are similar concerns and stylings between Hoolboom and the video work of Jean Luc Godard, particularly his Histoire du Cinéma series.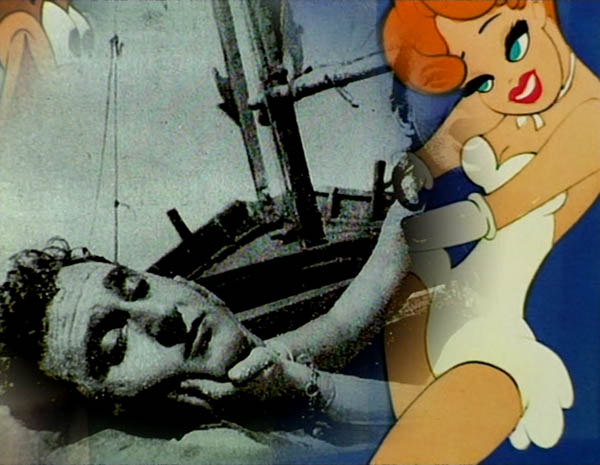 In Public Lighting we find a movie divided into seven parts, all of them discriminated and autonomously entitled, and all of them, despite the methodological similarities and continuities, with a strong individual identity. The organizing principle is announced by the title of the film: "public lighting." The first images of the film follows the title rigorously, as if realizing (or, rather, turning into metaphor) the author's procedural theme: light unveiling publicly a set of people and places. Figure and ground are rarely separate, for instance the episode about Philip Glass proceeds as a portrait of New York City, while in Tradition the narrator struggles with the distant closeness she finds from her own Chinese roots. This suite of portraits contains a sly self-portrait of its author, who is busy erasing each subject, even as they appear, as if the entire project of biography were an alternating measure of concealing and disclosure, hiding and showing. And in its collection of stories, the fictional and contrived nature of the thing we name as the self is drawn to the viewer's attention again and again.
Several times the portrayed subjects also provide the voice of narration. These are the people close to Hoolboom, like the writer Esma Moukhtar who stars in the first episode (Writing). In other chapters (and this is mostly the case in the Philip Glass and Madonna portraits) this proximity has to be invented. Ironically, perhaps, this is where Hoolboom works in a more clearly personal way, and offers a trail of self portraiture. The offscreen voiceover is replaced by subtitles that nonetheless play the same role. In the chapter on Philip Glass, the text provides elegiac fragments, while remaining attentive to his music and personality (and the presumed conjunction between the two).
In the chapter devoted to Madonna a new character is invented — a fan who had once been the occasional lover of the celebrated American singer. He is writing her years after their dalliance, when he has newly discovered that he is HIV positive. For several reasons, this the most complex episode of the film. It sets into motion the image-making machinery around Madonna (her personality and laboriously constructed public images which appear in this film as camera scrums and facial posings), and it is set in the 1980s, before the appearance of the drug cocktail when AIDS almost certainly meant death. It is unique in its approach to AIDS, as Hoolboom wrote after making the film "When we encounter the brief montage of a young dancer who appears in a series of quick fade-outs, I think it's difficult not to read this as a premonition of his own death, that he is making his last stand here." Combining a pair of David Fincher directed videos with clips from In Bed with Madonna, he creates an intimate portrait of longing and grief.
Writing about the Hey Madonna episode, Hoolboom named it "audiovisual graffiti," an apt enough term for his entire cinematic project. There are other modern tags that might be usefully applied, there is something like a VJ or remixer sensibility in these dizzying visual collages. But Hoolboom is not simply searching for fanciful effects or mechanical mixings. There is also a profound humanity behind all this, an ethical view. These ethical relations work to structure Public Lighting, granting it strength and plenitude.
 Public Lighting by Acquerello (Nov. 28, 2005)
"Mike Hoolboom continues to refine the tonally complex, multi-chapter, mixed media compositions of his 2003 video essay, Imitations of Life with his latest – and equally ambitious and inspired – offering, Public Lighting. In the prologue, a restless young writer muses that, "every wound gives off its own light, and some of these wounds are words" and subsequently, takes on the idea of collecting these transitory thoughts of intimate and personal (albeit, non-autobiographical) experiences as light sources to create an illuminating collage of "personalities" – a public lighting – that, when taken together, invariably define the nature of human interaction.
The first installment is composed of primarily black and white shots of familiar streets, city sidewalks, and neighborhood haunts as a male voice recounts his memories of the moments of breakup with lovers and friends, and nostalgic, often embarrassing episodes of missed connection. Images of transience are presented in altered time – trains traversing railroad tracks, swimmers in a pool, automobiles alternately driving by in slow motion and Koyaanisqatsi hyperkinetics – drifting through a Wong Kar-wai-like warped space-time continuum that reveals the underlying atemporality of rejection, longing, and regret.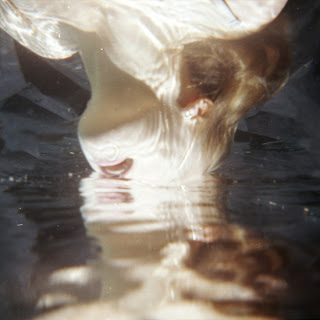 The second installment is an impressionistic portrait of composer Philip Glass, told through a repeated and complementary series of antique photographs and subterranean images – train stations and commuter tunnels – that visually reflect the harmonic repetition and reverberation innate in Glass' compositions. Replacing dialogue and voice-over narration with subtitled commentary, Hoolboom differentiates between identification (as in the association of image to sound or idea to text) and identity (the repetitive tonality that makes a Glass composition immediately identifiable): a theme encapsulated in the observation, "It is not the melody people listen to but its persistence".
The third installment is the most iconic and immediately (and notoriously) identifiable, Hey Madonna, a collage of images, film excerpts from the pop star's documentary/exposé Truth or Dare, and the music video for Vogue – a life lived in seeming perpetuity (and perhaps intentionally) before the camera. But beyond the superficiality and narcissism in the eternal quest of the limelight, Hoolboom (superim)poses an existential question, "Is being photographed the only way to cheat death?" as the estranged interactions in the life of an HIV positive patient contacting former lovers, told through overlaid text, confront the audience (and consequently, expose the artifice) with more fundamental issues of mortality and legacy, as well the anonymous and humiliating, yet self-enlightening spectacle of terminal illness and the process of death.
The theme of interrelation between camera and personality carries through to the remaining installments of the film. In the fourth installment entitled Tradition, a woman of Chinese ancestry meticulously captures every family gathering on video, remarking that, "I take pictures, not to remember, but to record my forgetting". Rather than perpetuating the cult of personality (as in the previous installment), the camera serves as a means of reinforcing identity, existence, and sense of place in a society where integration and assimilation of Western ideals are synonymous with cultural self-erasure.
The fifth installment represents the most somber, estranged, and austere portrait in its exposition of the camera as testament of human history. Told from the perspective of a silent, introspective photographer named Hiro who serves as an unobtrusive chronicler of night-time cityscapes juxtaposed against images of war-ravaged towns (including the ruins of post-atomic bombing Hiroshima), Hoolboom similarly evokes the theme of a culturally endemic collective amnesia (in the inclusion of a fluff commercial spot) explored by Chris Marker's Level Five and in the haunted memory of the present that pervades Alain Resnais' early feature films. Devoid of dialogue, subtitles, overlaid texts – in essence, all words – the sequence becomes a reflection of humanity as an eternal, impotent, mute witness to barbarism and man-made tragedy.
In some ways, the final installment, Amy, serves as both an antithesis and a corollary to the limelight-seeking exhibitionism of the third chapter, as a young woman reveals her feelings of violation after being photographed in the nude by a fashion photographer during her adolescence. Presented as a series of formally modeled photographs and told in voice-over commentary by an actress in a recording studio, Hoolboom underscores the theme of objectification as the young woman's memories of self-consciousness at being intimately photographed by a virtual stranger is further reinforced by substituting the voice of the model – in essence, silencing her articulation of her own thoughts – in order to create an aesthetic ideal for the video camera. In this instance, the loss of innocence comes, not from a physical violation, but from the conditionally learned consciousness of being filmed and the realization of performance." (Posted by Acquarello, Nov. 28, 2005. Check him out: http://filmref.com/siteinfo.html)