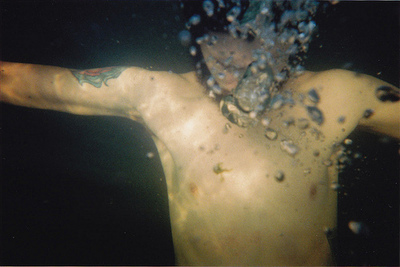 Xpress, January 1999 (Ottawa)
The prolific prime of fringe icon Mike Hoolboom
"Before I was taken to the hospital I thought I was more half-there than all-there. That I was watching instead of living life." Plague Years: a life in underground movies
If Mike Hoolboom's creative memoir Plague Years were turned into a Hollywood movie, the ad-writers would be tripping. It's all there – sex, AIDS, love, death, Madonna, John Wayne, fast horses, the fringe film scene, intelligent dialogue, gay zeitgeist, new media, plus of course a gorgeous Jim Jarmusch-type to play the lead.
Reached by phone at his Toronto home, Hoolboom offers his own assessment of his latest, most personal book. "I think it makes a good bathroom read." Oh Kanada, what modesty!
Hardly a household name, the 40-year old Hoolboom has spent most of the last two decades writing articles and essays for film journals and making dozens of short films others call experimental, underground or avant-garde – labels he rejects. If he has to have a brand name, Hoolboom will accept "fringe filmmaker."
Tom McSorley of the Canadian Film Institute, which along with Ottawa's Independent Filmmaker's Co-operative (IFCO) is bringing Hoolboom to town Friday  night to launch Plague Years and screen three of his films – including the anti-Ottawa drama Kanada – prefers to call the guy "Canada's one-man culture machine."
This is where statistic come in handy. Hoolboom has shown more films at the Toronto film festival than any other Canadian filmmaker. He's twice won the award for Best Canadian Short (including the ground-breaking AIDS elegy, Frank's Cock, starring Callum Keith Rennie, and the more recent Letters from Home). Moreover, his work has been shown in more than 200 international film festivals, as far away as Australia.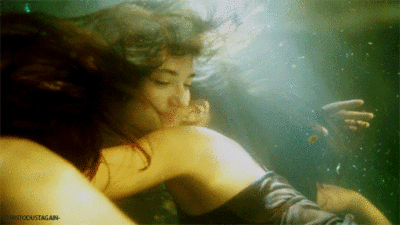 Atom Egoyan credits Hoolboom as an inspiration on his own work; others have called the Sheridan College graduate the most important Canadian filmmaker of his generation. Yet there's a good chance Hoolboom might have remained another one of Canada's "best kept secrets" if a Red Cross blood donation ten years ago hadn't resulted in the discovery that he was HIV-positive. "1998 was the year things changed forever," Hoolboom writes in Plague Years, adding that he eventually realized that "the problem was not how to die after all. But how to live. To get up every morning and go on."
Hoolboom's response was to throw himself into his work, at one point cranking out ten films in two years – film he describes as infused with "an underlying feeling of dread." AIDS had invaded his life, and Hoolboom decided to fight back the only way he knew how, as an artist. He became energized, first chronicling the work of his peers in his book Inside the Pleasure Dome: Fringe Film in Canada, then using his own life and work as the jumping-off point for Plague Years, a funny, compelling read that is as much an excursion into the author's subconscious as it is autobiography.
"He wakes feeling himself pregnant. It must be the damp swell of his belly, once the shrunken cavity of a lost innocence, now the veteran of an endless dinner. He is building another life there…" Plague Years
Plague Years also takes a sidelong glance at the state of Canadian filmmaking, a theme explored in Shooting Blanks, a 1995 film inspired by a late-night visit to a video store where Egoyan's The Adjuster was stuck in the foreign film section.
"Having cut ourselves to fit an American mirror, when we turn to face our own, is there any way we could see ourselves except as monsters?" Plague Years
These days, Hoolboom is working on his first novel, wondering aloud how Dostoevsky did it without a computer and sounding surprisingly upbeat for an artist in Toronto in the dead of winter. Having AIDS, says Hoolboom, gave his work a focus and a clarity. It also gave him a strong desire to communicate with people. Darcy Minick, IFCO co-ordinator, recalls that Hoolboom, who came to Ottawa in 1997 for the New Frontiers Festival, is extremely generous about sharing his knowledge and insights with novice filmmakers and the general public alike. "He's the kind of guy you can listen to for hours," says Minick. (Local filmmakers are invited to attend a Filmmakers forum with Hoolboom at the IFCO office, Saturday Jan. 16 at 1:30. RSVP 569-1789 to attend.)
Can Hoolboom imagine what his life might have been if he had not contracted AIDS? "I think I would have continued to make the same mistakes in my life and dig my ruts deeper," he says matter-of-factly. "I would rather die than change anything. Finding out that I was positive, change became inevitable – it was forced on me. And in many curious ways, it was a really good thing."