Buffalo Death Mask (23 minutes 2013)
https://vimeo.com/146904572
A conversation with Canadian painter Stephen Andrews returns us to a pre-cocktail moment, when being HIV+ afforded us the consolation of certainty.
"For more than two decades Mike Hoolboom has been one of our foremost artistic witnesses of the plague of the twentieth century, HIV. A personal voice documenting and piercing the clichéd spectrum of Living With AIDS from carnal abjection to incandescent spirituality, no surviving moving image visionary surpasses him. Buffalo Death Mask is a three-part meditation — visual, oral and haptic, both campy and ecstatic — on survival, mourning, memory, love and community. A conversation between Hoolboom and visual artist Stephen Andrews, both long time survivors of the retrovirus, floats over what seems to be a dream of Toronto and some of its ghosts. No one savours the intimations of immortality inherent in recycled footage like Mike, no one else understands how processed Super 8 can answer the question "Why are we still here when so many are gone?" Tom Waugh
"Mask is insightful, wise, poignant, honest, evocative, and shaded beautifully and sadly with longing." Tom McSorley
"From a very strong program there were several impressive works; however there can only be one winner. The winning film highlights universal themes in a poignant, personal way. Through earnest dialogue and dreamlike imagery it laments sickness and death and losing the ones you love is also losing part of yourself. A striking, warm film." International Critics Prize (FIPRESCI), Oberhausen Festival
"The FIPRESCI jury's International Film Critics' Award went to Canadian filmmaker Mike Hoolboom for Buffalo Death Mask (2013), a striking and contemporary upgrade on the traditional underground film diary. Featuring a remarkably earnest conversation between two HIV positive friends discussing new medication as well as memories of friends and lovers lost to the virus, Buffalo Death Mask was both personal and universal in its approach. Blended together with home movie footage and obscured faces, the film achieved a resonant harmony between its dialogue and image." (Out of the Melting Pot by Tara Judah, Australian Film Critics Association)
"The jury decided unanimously to award the prize of the Sicilia Queer Film Festival 2014 to Buffalo Death Mask by Mike Hoolboom. We would like to emphasize the daring complexity and formal creativity that the filmmaker gives to this most intimate, sensitive and painful of subjects. Universal in scope, the work reinvents the possibilities that narrative has to offer the cinema. Rare and delicate, it sparkles like the fireflies whose disappearance Pasolini lamented. More than a movie, Buffalo Death Mask reveals an artistic life. Tonight the fireflies have not disappeared." Jury Statement, First Prize, Sicilia Queer International Festival, 2014
"Mike Hoolboom is also another historical film director, with over thirty years of experience. In Glasgow's International Short Film Festival, the Canadian provided one of the best parts of the selection. The stunning Buffalo Death Mask is rooted in the American underground of the 60s and 70s, as the director's conversation with artist Stephen Andrews about their memories of the past and AIDS treatments is accompanied by a collage of throbbing lyricism and beauty. Hoolboom divides the work into three chapters, each more fascinating than the last, to initial a magnificent portrait of the passions and anxieties, traumas and hopes of his main character." Jorge Rivero, Cortosfero
"Buffalo Death Mask proves the valuable potential of a cinematic expression that resists cliches and directly transposes the most painful human experience, the loss of a loved one." (Jury statement for Critics Prize, 25 FPS Festival, Croatia)
"Through a penetrating fog a mask-like face appears on the screen. Nearly a decade after these pictures were developed, director Mike Hoolboom uncovers 16mm footage of a now-deceased friend with AIDS staring back from the archive. Accompanied by dream-like images of the city of Toronto, the filmmaker speaks with artist Stephen Andrews about living with HIV, the memories of deceased friends, and life after death." (Kasseler Dokfest)
"Buffalo Death Mask by Toronto-based experimental filmmaker and video artist Mike Hoolboom, another Oberhausen habitué, begins with handwritten captions beneath grainy black-and-white silent 16 mm film shots of a man's face, pallid as a death mask (and covered with mysterious metallic objects that recall Chris Marker's La Jetée). The sequence gives way to dreamlike footage of Toronto's city-scape that turns to color, and a poignant off-camera exchange between Hoolboom and the Canadian painter Stephen Andrews, both of whom had been diagnosed with HIV and lost loved ones to AIDS. Accompanied rather than illustrated by enigmatic found footage in which fire and light motifs prevail, weighty topics such as life, love, death, and disease are discussed with refreshing candor and lightheartedness, even humor." (Festivals: Oberhausen by Agnieszka Gratza Film Comment)
"Mike Hoolboom's Buffalo Death Mask confronts more personal concerns. Since being diagnosed with HIV in the late 1980s, Hoolboom's prolific output as a filmmaker has doubled as a kind of work-as-survival medicine. In his latest short, Toronto-based artist Stephen Andrews discusses the various drugs with which he has treated his own HIV, and ruminates on the sexual encounter during which he assumes he contracted the illness. Textual inscriptions… lend in the same moment an emotional distance and a confessional intimacy that recall Su Friedrich's Gently Down the Stream (1981). Reversing the trajectory of the AIDS trauma—which is firstly a bodily horror and secondly an overwhelmingly lingering emotional drain—Hoolboom shifts from the ethereal (dissolving from one still to another) to the more concrete (less abstract details, more specific memories). The resulting concern, atop every other tragedy, is how one sustains a sense of self when the other (one's partner) by which such a self is defined is no longer there." (Michael Pattison in "Notebook" (online film magazine)
"Against the backdrop of an entrancing musical soundtrack, a grainy black-and-white image emerges of a death mask. A few seconds later a pallid face appears which, strangely resembling this mask, stares at the camera. From there, a conversation begins between two HIV friends, Mike Hoolboom and Stephen Andrews, who poignantly but without pathos appear in the background, as a montage of intriguing images illustrate the city of Toronto. These images, symbolically reinforcing the dialogue that transports viewers to an era in which antiviral medicines were unavailable, demonstrate the dramatic impact of HIV/AIDS: the loss of friends, struggle for survival, mourning, memory, love and community life, which are re-evoked as Hoolboom and Andrews looks back on their lives." (Karl-Gilbert Murray in FIFA Catalogue)
""Did you see the film at Ann Arbor, that was about AIDS… His lover had died, and the whole first section is the mask… Buffalo Death Mask. See, I thought that film, though it never said that, was deeply erotic in ways that were so profound. Also, I've never seen a film that I thought professed love in the way that did, maybe it just struck me that way. The love that he had for this person who died. And that's a tricky one to talk about without being saccarine, without being too direct. He was very moved and he managed to convey that in his film. Not just regret, but the kind of love that they had, and how they were important to each other. " (an interview with Suzan Pitt by Scotty Slade)
It began with a single roll of 16mm film shot in Mike Cartmell's sub-optimal Buffalo refuge. I think Phil and I had gone down with intentions to cheer him up, though perhaps we were seeking some lost comradery ourselves. And those were still the days when you didn't leave home without a camera. There was little light when we arrived, in every sense of the word, but Phil thought if we ran the footage once, twice, three times through the camera, something of the evening might leave an impression. We were shooting with a wind-up Bolex of course, and there would have been drinking involved, something to ease the difficulty of company, no matter how apparently welcome, along with some of Mike's miraculous cooking that I wouldn't learn to taste until years later. We handed the camera back and forth, the subject was (of course) ourselves. When the footage returned it was shelved for more than a decade, and when I recovered it, it meant nothing at all until I could see the moments drift past in ultra slow motion, which revealed what had been there all along. We had gathered to practice the passage between life and death that night, letting the light come up out of our bodies so that we could stage a final, illuminated good-bye.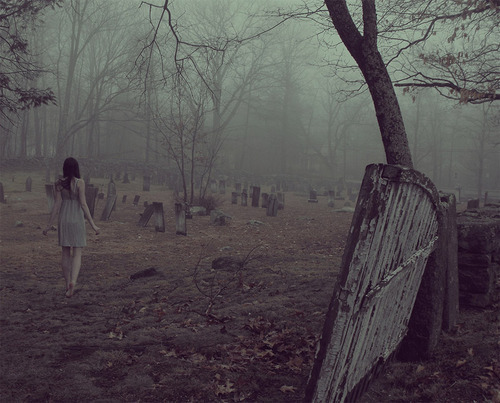 A Truthful Cocktail by Aleksander Huser (FIPRESCI Website, May 2013, 2013)
In the late eighties, Canadian experimental filmmaker Mike Hoolboom was diagnosed with HIV, resulting in him increasing his rate of production rapidly. So far, Hoolboom has made more than fifty films and videos, which have appeared in more than four hundred festivals, receiving around thirty awards — including twice the Best Short Film award at the Toronto International Film Festival, as well as two life time achievement awards for the filmmaker and several retrospectives of his works. Quite a few of Hoolboom's films have been selected for the International Short Film Festival Oberhausen, an old and prestigious festival that pays special attention to the experimental and avant-garde cinema.
Through more than two decades, Hoolboom has been a long time chronicler of the HIV virus and its effects. This is also the theme of his 2013 film Buffalo Death Mask, which was awarded this year's FIPRECI Prize in Oberhausen. Addressing the disease with a both earnest and poetic approach, however, Buffalo Death Mask also has a more general and universal appeal, discussing life and love as well as sickness and death. Indeed, these are big and heavy issues, which the film nevertheless treats with a surprising amount of humor, and manages to give some original and interesting perspectives.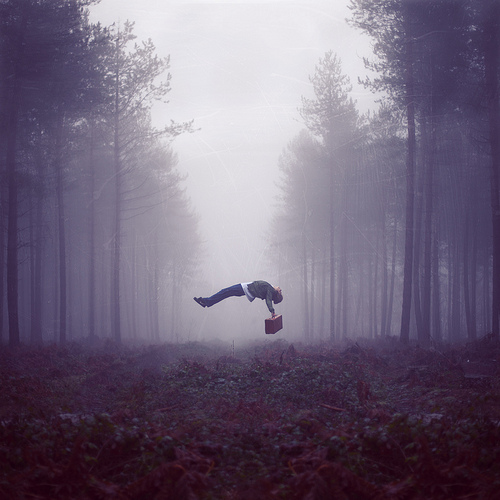 As Buffalo Death Mask begins, a face with vague features emerges, almost looking more like a mask than a human face, a bit later replaced by a somewhat clearer one. The slowly rotating images are accompanied by atmospheric music, and by texts at the bottom of the screen which at first appear to be more or less esoteric poetry, but are then revealed to be someone's — most likely the filmmaker's — deeply personal memories of a lost loved one.
After this establishing part of the film, other powerful, dreamlike images unfold, as the sound shifts to a recording of a conversation between Canadian painter Stephen Andrews and Hoolboom himself. Both having survived the HIV virus long enough to receive the new life saving cocktail of medicines, they are the fortunate ones, but have both lost people they loved to this plague of the twentieth century.
In their strikingly sincere conversation, they lament both the disease in general and these deaths in particular. Nevertheless, warmth and humor are just as striking features of the talk, making its content almost as soothing as the sound of the men's voices.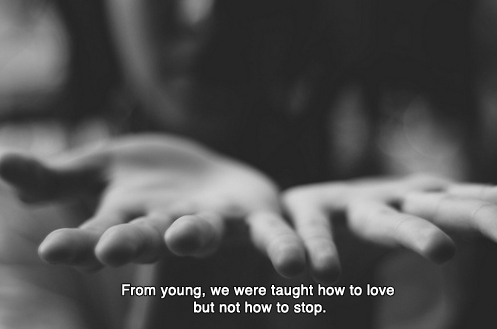 While they recollect the deceased, the two men reflect as well on how losing those who love you also means losing parts of yourself — in terms of losing their recollections of you, as well as their feelings for you. As Andrews puts it in the film: If you don't have these people who know you, then where are you?
Thus, the film acknowledges how we are dependent on others to define ourselves, no less in love than in life in general, yet refuses to let anyone be defined by a disease, however fatal.
Furthermore, these openhearted and quite gripping discussions are illustrated with equally strong visual footage of several individuals and their signs of the disease, as well as images of more general crowds and communities. This imagery serves to illustrate the film's many poetic juxtapositions, combining the specific with the universal, memories with the present, lightheartedness with melancholy, and, ultimately, addressing both survival and defeat. Certainly celebrating life, while also addressing the unfairness and even ambivalence of still being around, when so many others are gone.
Mike Hoolboom's Buffalo Death Mask is rich, complex, and somewhat enigmatic, yet has an appealing simplicity to it. The winner of the International Critics Prize at the 59th Oberhausen International Short Film Festival can be described as both a personal documentary and a visual poem, and is a striking, warm and beautiful film. A true cocktail, indeed.
Aleksander Huser is a Norwegian film critic and journalist, writing for monthly magazine Cinema and online newspaper Nettavisen. He holds an M.A. in film studies from the University in Oslo, as well as a Writer-Director Diploma from the London Film Academy.